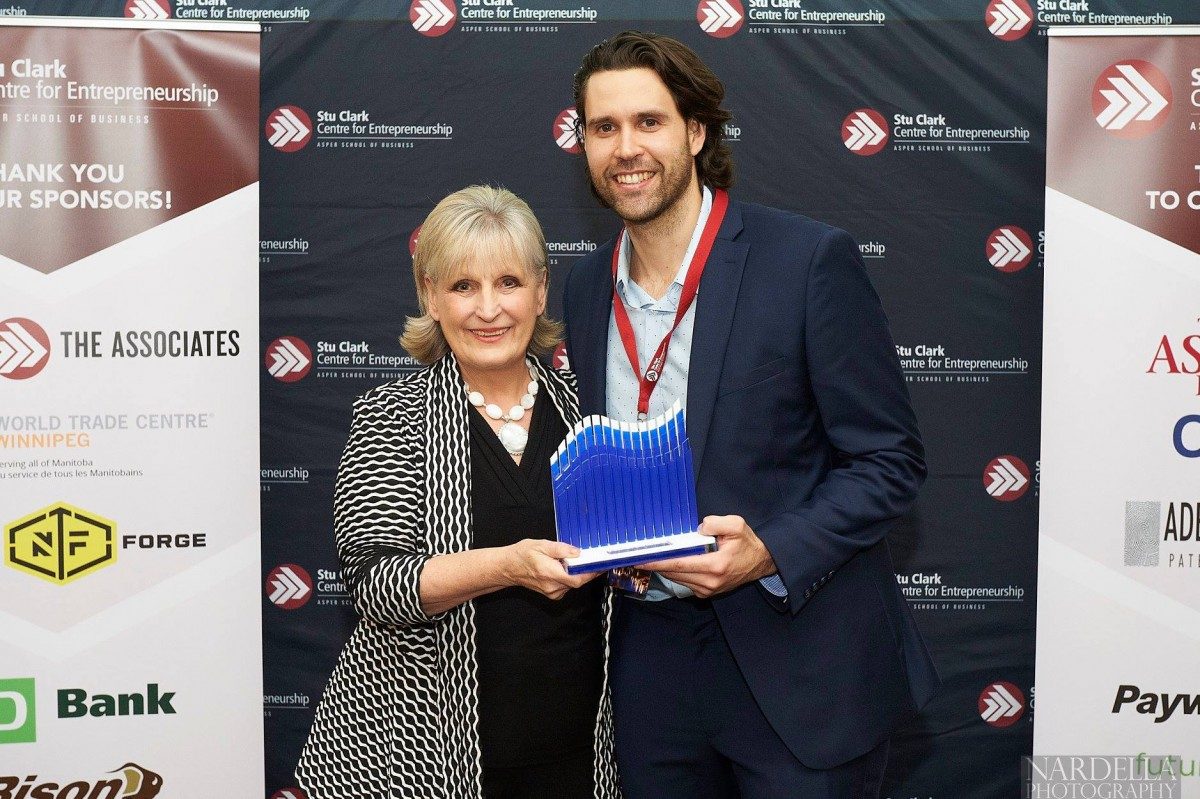 2019 Manitoba New Venture Championship results
April 18, 2019 —
Twenty-four student entrepreneurial ventures vying for $15,000 in prizes competed at the Manitoba New Venture Championships hosted by the Stu Clark Centre for Entrepreneurship at the Asper School of Business on April 6.
Teams from post-secondary schools across Manitoba were judged on their 60-second idea pitch, company logo and formal business plan presentation.
The competition hosted an exciting line-up of submissions including ideas in areas like virtual reality, cannabis and mobile applications. Presenting universities included Assiniboine Community College, Brandon University, University of Manitoba and University of Winnipeg.
Competition judges included more than 17 local business professionals from a broad range of public and private sector organizations.
Fitness Up North from the University of Manitoba won first place in the business plan competition and the People's Choice Award. The organization provides fitness camps for northern communities and educational institutions across Canada.
"As a social entrepreneur with a somewhat unconventional business model, it was challenging to compete with the many strong ideas in the competition. Securing first place in the Business Plan Competition and winning the People's Choice Awards was unreal and beyond my expectations," says Keegan Slijker, founder and head coach at Fitness Up North.
"I think winning both prizes demonstrates the importance of positively impacting society through business instead of a sole focus on maximizing profit gains. The prize money allows us to further develop our program and achieve some of our long-term goals in the near future".
Beyond VR, another University of Manitoba venture, won best idea pitch. Beyond VR is a multi-faceted virtual reality (VR) learning tool to help people improve their public speaking abilities and delivery of presentations. The team won the Business Plan Competition at the 2018 Manitoba High School New Venture Championship.
Planned Plates from Assiniboine Community College won best logo. OntheStep from the University of Manitoba won Best Written Business Plan.