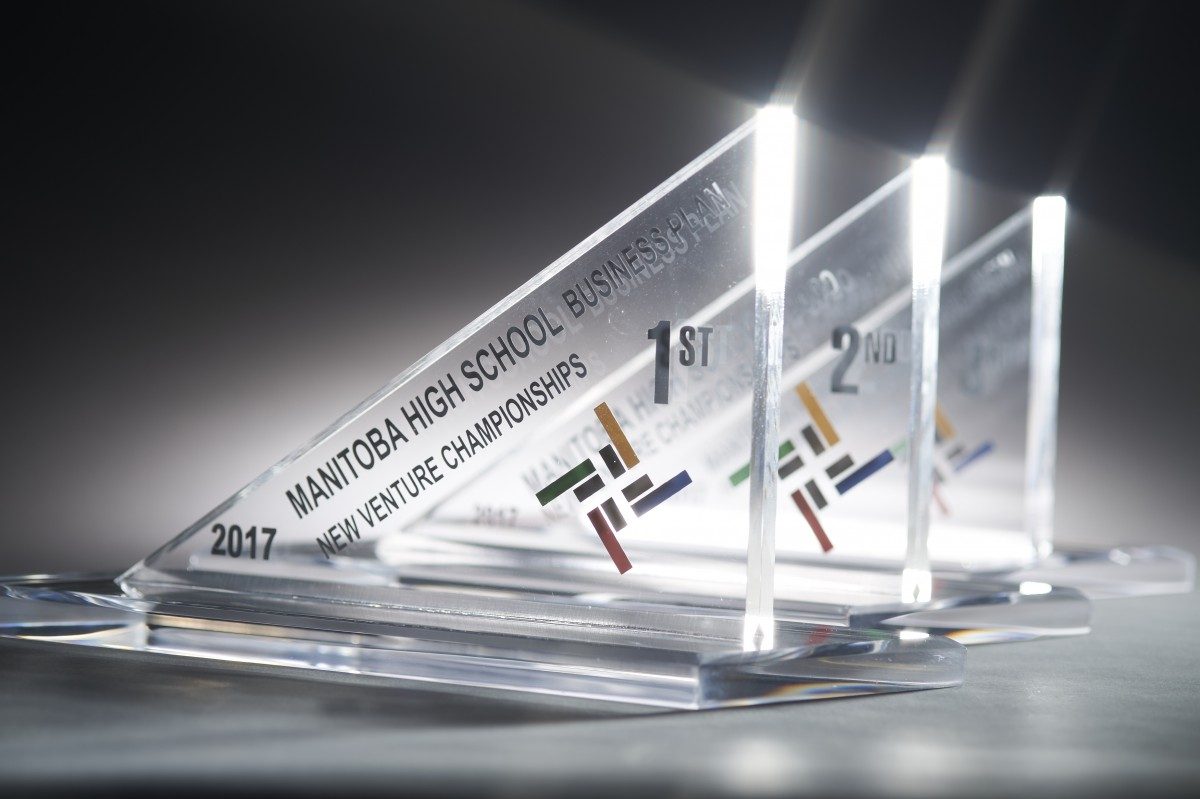 2017 Manitoba High School New Venture Championships
May 24, 2017 —
Teams of student entrepreneurs will compete for thousands of dollars in scholarships and cash prizes at the Manitoba High School New Venture Championships (MHSNVC) on Friday, May 26, 2017. The MHSNVC is hosted by the Stu Clark Centre for Entrepreneurship at the Asper School of Business.
The MHSNVC is a one-day competition that gives high school students from across Manitoba the opportunity to compete based on new business ideas they have created. This year the MHSNVC will have over 75 students from high schools throughout Manitoba will participate.
Students will compete in a business plan presentation, idea pitch, trade show and logo competition. The first place prize of the competition is a $2,000 scholarship for each student on the winning team.
Judges of the MHSNVC include local business professionals from a broad range of public and private sector organizations. These judges give valuable feedback and advice to students based on their experiences in the workforce.
In 2016, Ishpreet Dhaliwal and Nisha Gill took home the first place prize in the Business Plan Competition with their company St. M's Fiery Beet Ketchup. They were a hot sauce company that produced a natural, organic, and gluten-free beet sauce.
Media and public are welcome to attend:
Friday, May 26th, 2017
Competition will take place at the Asper School of Business, Drake Centre, 181 Freedman Crescent, University of Manitoba, MB R3T 5V4.
8:45 AM – 10:00 AM
Trade Show Competition (3rd Floor)
10:00 AM – 11:50 AM
Logo & Idea Pitch Competition (Room 343)
1:00 PM – 2:15 PM
Business Plan Presentations – Championship Round (Room 343)
For interview requests or more information
Contact Amy Briscoe, Program Coordinator, Stu Clark Centre for Entrepreneurship, at 204-898-7811.