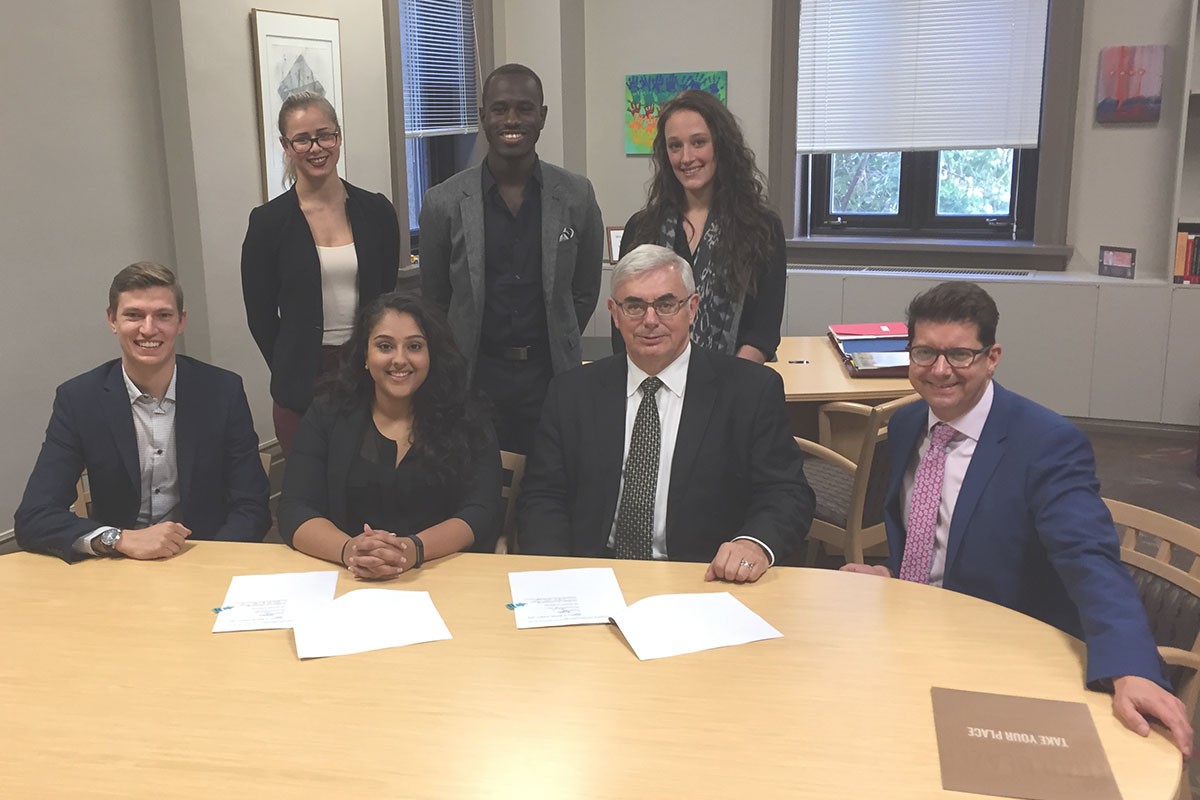 $15.9M committed for student support
September 22, 2016 —
The University of Manitoba Students' Union (UMSU) has committed $15.9 million to support student success at the U of M through the Front and Centre campaign.
"It's incredible to see what this campaign has already done for students," said Tanjit Nagra, president of UMSU. "When UMSU first heard about Front and Centre and its priorities, we saw an opportunity to align ourselves with the campaign. Having so many community members give back to the students has helped inspire us to give back as well."
UMSU's investment will support the revitalization of student spaces, double undergraduate research opportunities, and increase the number of scholarships and bursaries for Indigenous students. Nagra had previously announced a commitment of $2.4 million to increase childcare options on campus. The combined commitment by UMSU is $15.9 million.
The support announced today will go to:
student spaces ($3.5M);
childcare options on campus ($2.4M – previously announced June 20, 2016);
undergraduate research opportunities ($5M); and
scholarships and bursaries for Indigenous students ($5M).
"This is a proud day for our students, and for our community of alumni – many of whom are celebrating Homecoming this week. Today, we recognize the incredible impact that students have on this community – an impact that continues well after graduation," Barnard said. "Thank you UMSU!"
The U of M will provide an update on the campaign's tremendous success to date during an exciting halftime celebration at the Homecoming football game on Saturday, Sept. 24. Join us!