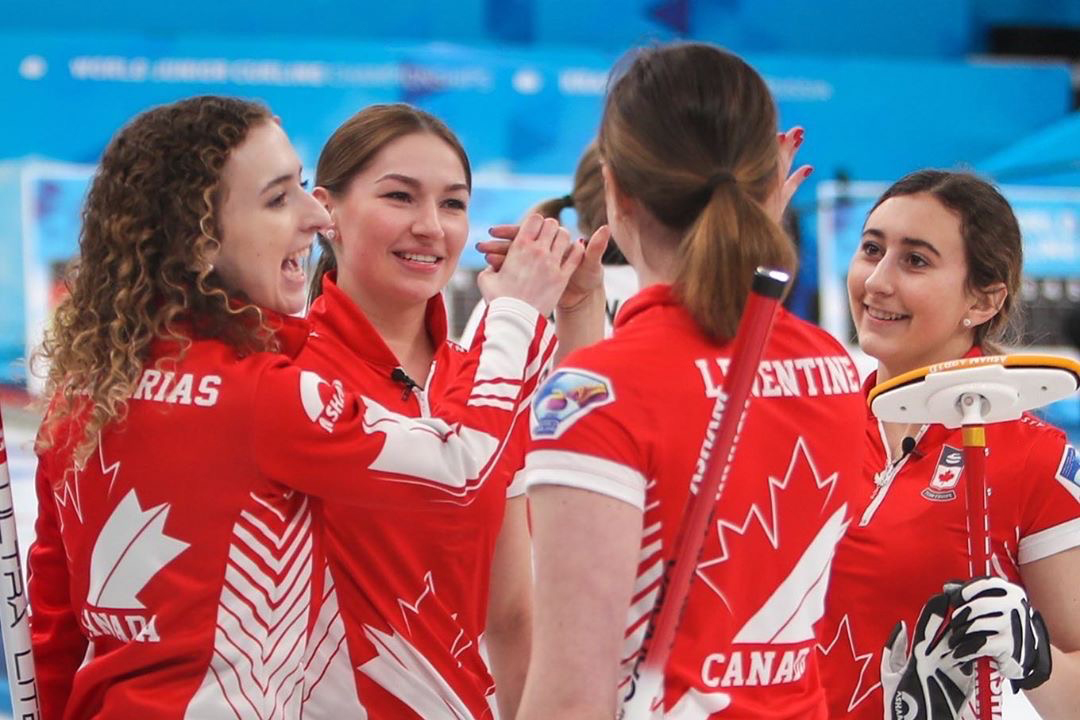 Zacharias rink wins world junior curling gold
February 22, 2020 —
The most important reading that the Zacharias rink did over the winter term break was gazing at the word "gold" emblazoned onto the medals they received after being crowned the world junior champions of women's curling.
Canada's junior women's curling team, led by skip and third-year kinesiology major Mackenzie Zacharias, defeated South Korea 7-5 in the title game Saturday, Feb. 22 in Krasnoyarsk, Russia.
The Canadian junior men's team also won gold in the tournament, topping Switzerland in a 7-2 victory.
Zacharias, her sister, Emily (second), and Karlee Burgess (third) are Faculty of Kinesiology and Recreation Management students, all majoring in kinesiology. Lead Lauren Lenetine is a Faculty of Science student.
The university's winter term break, unofficially referred to as reading week, is a five-day stanza where students typically break away from the rigors of academic life. Some travel, some catch-up on course work, some relax. And, in the case of Zacharias and her teammates, some win world championships.
"At the beginning of the year, I could not have imagined I would be in Russia representing Canada at the world juniors," said Mackenzie via text message from Krasnoyarsk. "This has been the best reading week."