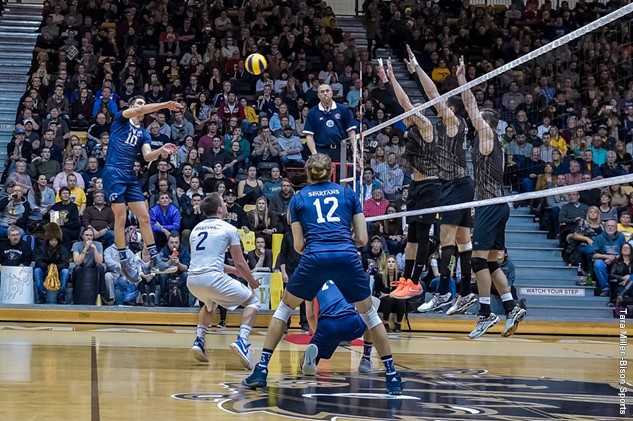 Wpg Sun: Bisons ready to bounce back at nationals
March 16, 2017 —
They lost last weekend's conference final in a nailbiter before a nearly full house of boisterous, hometown fans.
So you can't help but wonder if the University of Manitoba Bisons can rebound for the national championship in Edmonton, this weekend.
Or if the five-set defeat at the hands of Trinity Western left any psychological scars.
"That just makes me want it that much more," Bisons setter Luke Herr was saying, Tuesday. "I won't get this opportunity again in my life.
"We mean business."
That's no doubt what coach Garth Pischke wants to hear.
Pischke thinks the Bisons got some valuable experience, too, from last weekend's heartbreaker in the Canada West final.
Something they can lean on as they go for the U of M's first national men's volleyball title in 14 years.
"This is a team that's never been to a national championship," Pischke said. "And that can be a pretty ominous experience for kids doing it their first time. The fact we had a chance to basically go through the atmosphere of a national championship last weekend is going to be really fresh in our mind and be a real benefit to us."