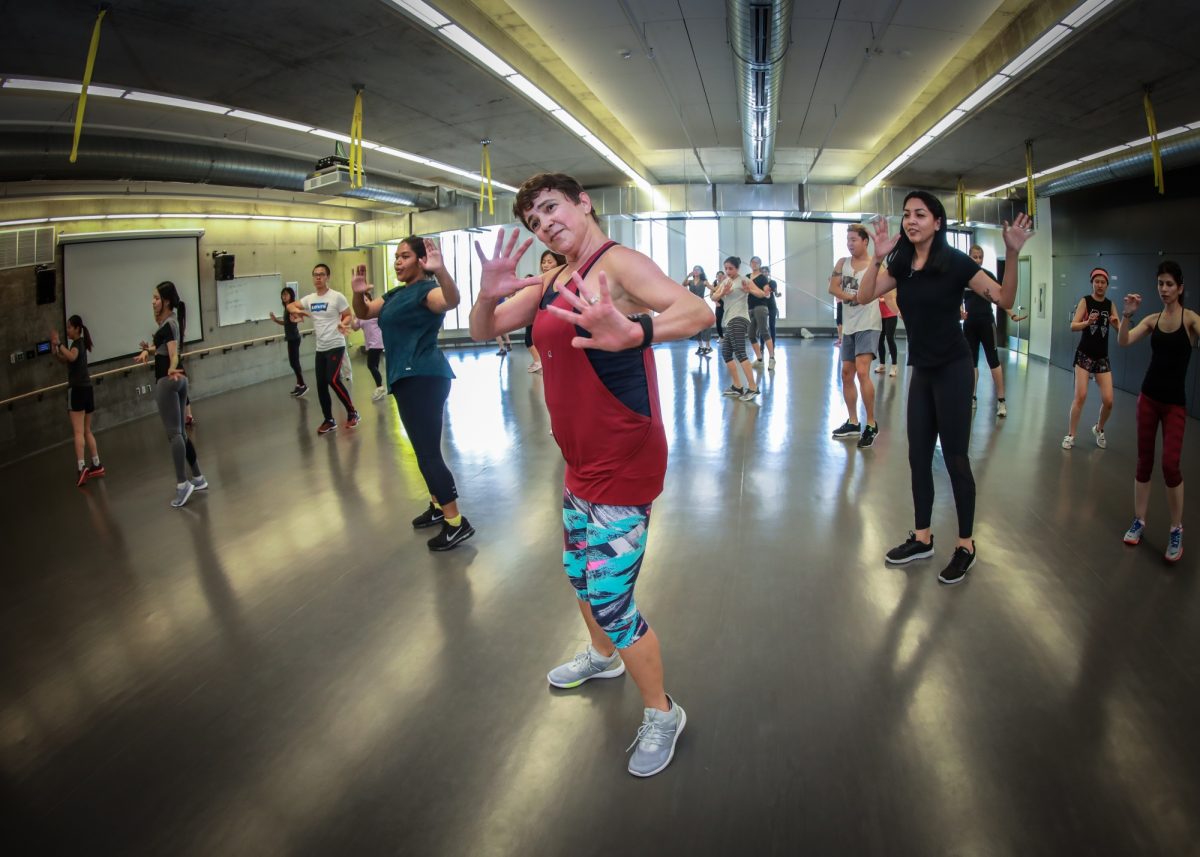 Workout for free Sept. 9-13 at U of M
September 3, 2019 —
With tuition, books, and school supplies, the expenses can add up quickly this time of year. Take a break from spending and get a free workout with Recreation Services this fall.
Sept. 9-13 marks Recreation Services' Free Week. Get a head start on your health and fitness by sampling over 60 of their most popular instructional classes, and by using the fitness and recreation facilities the entire work/school week for free. This includes the Active Living Centre (which houses the Joyce Fromson Pool) and the Joe Doupe Recreation Centre at Bannatyne Campus.
There are free classes throughout the week in martial arts, mind-body, dance, group fitness, climbing, and aquatics. See schedule below for details.
You have questions. We have answers:
How can I access the sport and recreation facilities like the pool or the Active Living Centre?
A. To access the fitness and recreation facilities for Free Week, simply visit us at one of our two customer service desks, bring your photo I.D. and pre-registration isn't required.
How can I take one of your instructional programs like Karate, Yoga or Ballroom Dance at your Fort Garry campus location?
A. We recommend that you arrive an hour prior to the start of the program you're wanting to take and visit our Free Week table to obtain a program ticket. Once all tickets for a particular class have been given out, no additional space will be offered. Programs that require tickets to take are identified on our schedule above. Please note that program tickets will not be issued more than an hour to the start of the class.
How can I take one of your group fitness classes?
A. We recommend that you arrive at least 10-15 minutes prior to the start of the group fitness class you are wanting to take to ensure a spot in that class. Tickets aren't required to take a group fitness class, however it's up to the instructor to determine when the class is full.
I'm not a student or staff member at the University of Manitoba. Can I still attend Free Week?
Free Week is open to the general public and we strongly encourage all members of the community to visit us and to take advantage of the many different active living opportunities we have available.
Visit uofmactiveliving.ca to learn more about Recreation Services' many options to stay active this fall.