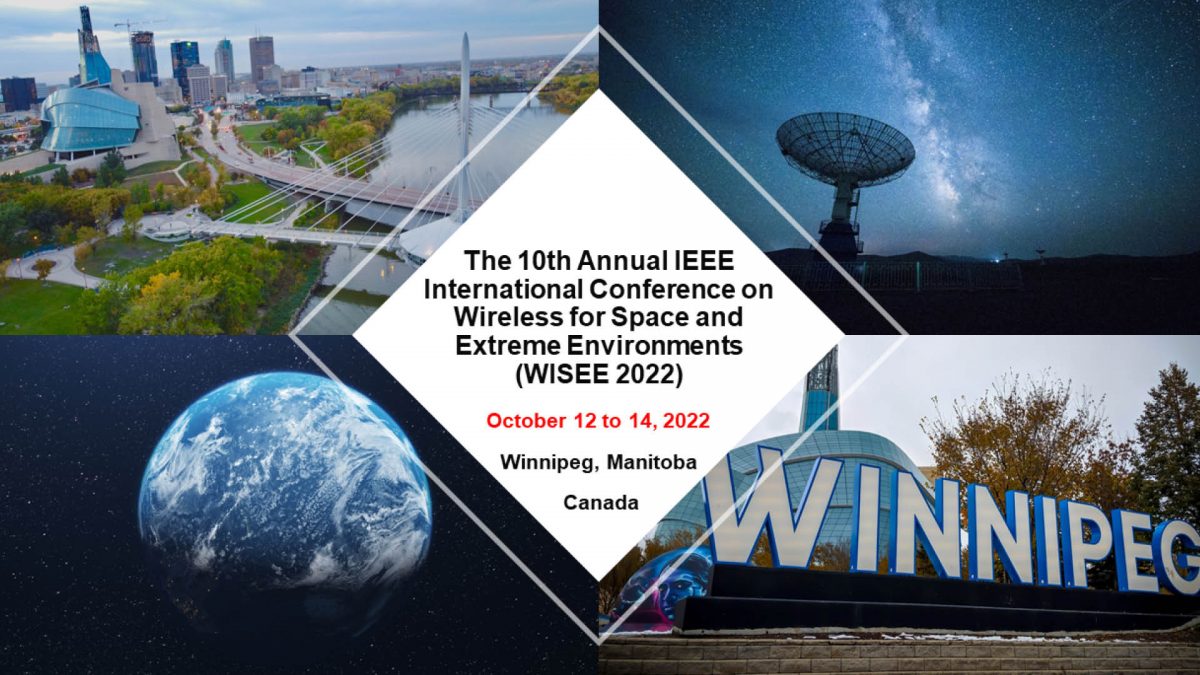 Conference on Wireless for Space and Extreme Environments Coming to Winnipeg
July 4, 2022 —
The Institute of Electrical and Electronics Engineers (IEEE) is a professional association for electronic engineering and electrical engineering. IEEE is the world's largest technical professional organization dedicated to advancing technology for the benefit of humanity.
IEEE will be hosting their 2022 conference on Wireless technology for Space and Extreme Environments here in Winnipeg this October. Many of the conference organizers are faculty members of the Price Faculty of Engineering and are working hard to make this conference successful and memorable for attendees from across the globe.
This IEEE conference will bring together investigators from the National Aeronautics and Space Administration (NASA), the Canadian Space Agency (CSA), the European Space Agency (ESA), and other space agencies, along with aerospace and space defense industries and academic researchers, in an effort to understand and solve the emerging problems facing wireless sensing and communication in space and related extreme environments.
Full information on the conference and important dates concerning papers can be found on their website.