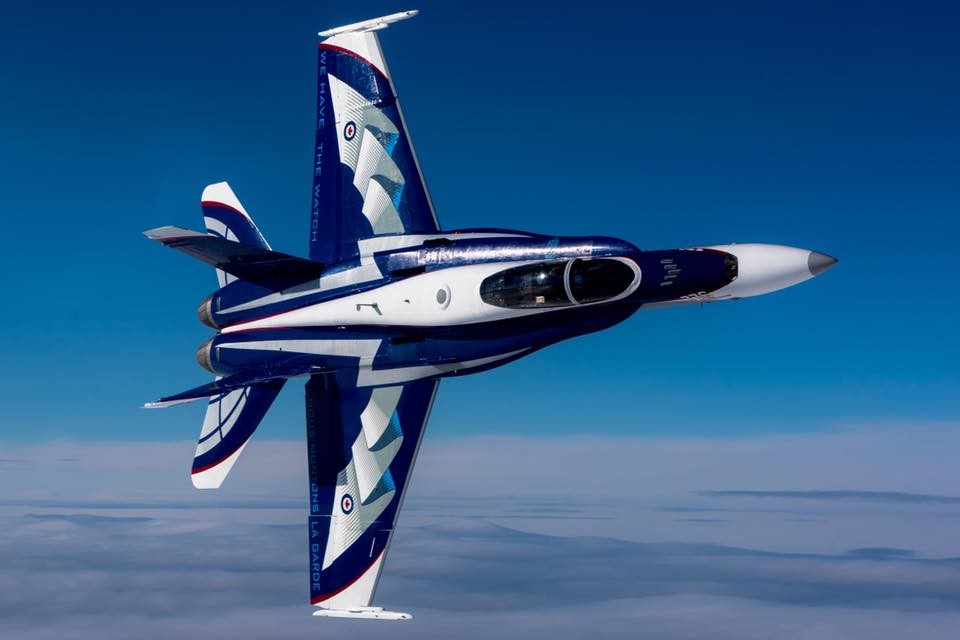 Winnipeg to host NORAD 60th Anniversary in Canada
May 23, 2018 —
2018 marks the 60th anniversary of North American Aerospace Defence Command (NORAD), a longstanding example of Canada / U.S. binational cooperation. While the central headquarters of NORAD is in Colorado Springs, Colorado, you may not know that the Canadian headquarters is here in Winnipeg.
Most people recognize NORAD for its annual Santa tracking on Christmas Eve. NORAD's main contribution however, has been as the first line of defence against an air attack on citizens of Canada and the U.S since 1958. It has also acted as a clear deterrent to aggressors through its air/aerospace and maritime warning missions. NORAD's mission is to "deter, detect and defend". Through cooperation between the two countries and by continually adapting to the changing security environment, NORAD continues to play an important role in the defence of North America.
To commemorate this momentous anniversary, Winnipeg is hosting Canada's celebrations inviting past and present NORAD senior personnel as well as political and military guests from across North America. The University of Manitoba Centre for Defence and Security Studies (CDSS) is the organizer for this event.
Discussions throughout the day will include honouring past accomplishments of NORAD, the changing environment post 9/11, and the future of defence and security. A CF18 flyby will be a highlight of the day's celebrations.
The public is invited to attend and join in on the celebrations. There is no charge to attend. Pre-registration is required. Photo ID will be required for entry. Register online.
NORAD 60 Anniversary
Thursday, May 24, 2018
10:00 am – 4:00 pm (please aim to arrive by 9:30 am)
Royal Aviation Museum of Western Canada, 958 Ferry Road
10h00 – Opening remarks
10h30 – 11h30 -Panel One: The View from the Commanders
11h30 – 12h30 -Panel Two: The View from the Deputy-Commanders
12h30 – 14h00 -Buffet lunch, cutting of the cake and CF18 flyby
14h15 – 15h15 -Panel Three: NORAD Post 9/11
15h15 – Closing remarks
The CDSS, established in 1993, is a centre of national excellence in defence and security. Its mission is to advance knowledge, understanding and debate in Canada on defence and security issues through an active research, teaching and outreach program. To meet this mission, the CDSS targets five primary communities – students, academia, government (municipal, provincial and federal), the CAF and the general public.
This event is generously supported by the Defence Engagement Grant – DND, Winnipeg Airports Authority, Southport, CANLAN, CIC Winnipeg, Conference of Defence Associations Institute, Royal Military Institute of Manitoba, Manitoba Chair of Global Governance, 2 CAD, 17 Wing, 1 CAD, Goodlife, Magellan Aerospace, the University of Manitoba and its Centre for Defence and Security Studies.