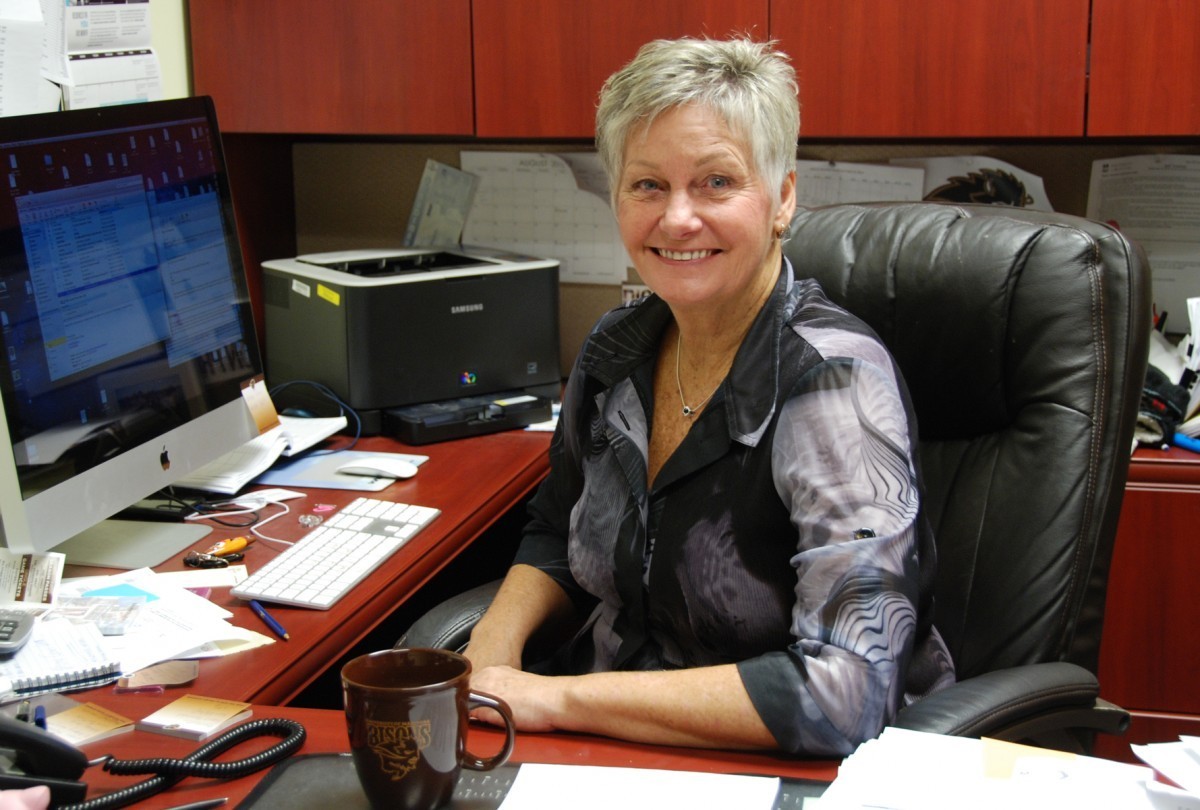 Winnipeg Sun: 20 questions with Coleen Dufresne
May 10, 2016 —
From the April 30th edition of the Winnipeg Sun.
Coleen Dufresne was recruited to the University of Manitoba by the late Joyce Fromson in 1984 to be the school's first full-time head coach of the women's basketball team. It ended up being a position she held for 17 years.
She accepted the position of athletic director in 2001 and has served in that capacity for the past 15 years. She recently announced her retirement, effective Aug. 31. But before she happily rides off into the sunset, she agreed to answer some of our silly questions first.
1. It's Sunday morning. What are you having for breakfast?

We're having our "big" breakfast of bacon, farmer's sausage, ham, eggs, hashbrowns, toast and tea.

2. If you didn't do what you do for a living, what would you be?

I'd travel around the world comparing the best beaches.

3. Who's your hero?

I'm inspired by ordinary people doing extraordinary things.

4. Last book you couldn't put down?

My Secret Sister, by Jenny Lucas and Helen Edwards.

5. Who was your childhood celebrity crush?

Elvis (ouch).

6. What's the last song you downloaded?

Never have.