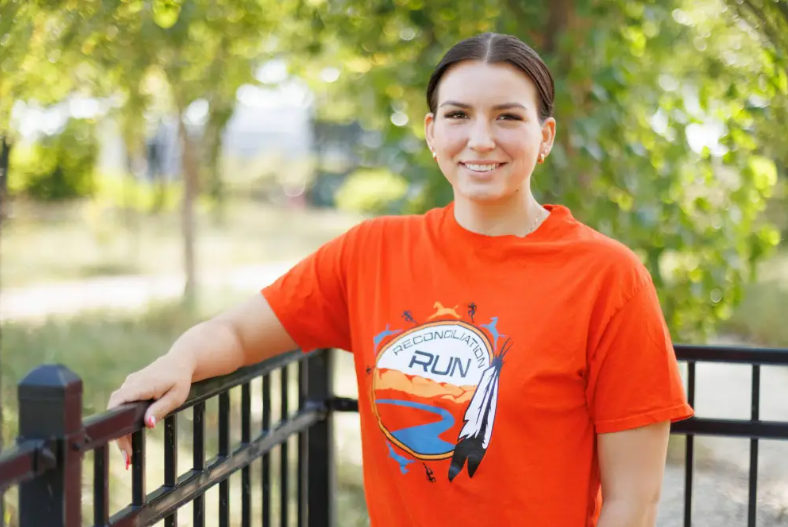 Winnipeg Free Press: Birdtail Sioux Dakota Nation woman preparing to host second Reconciliation Run half-marathon
September 12, 2023 —
Tréchelle Bunn is an accomplished hockey player but it's her off-ice leadership skills that really set her apart.
She will host the second annual Reconciliation Run half-marathon in Birtle on Saturday, Sept. 30, an event that recognizes the National Day of Truth and Reconciliation. The 23-year-old member of Birdtail Sioux Dakota Nation is the founder of the event, which attracted approximately 100 in-person participants in 2022.
This year's run already has 156 registered entrants, and that number is expected to grow.