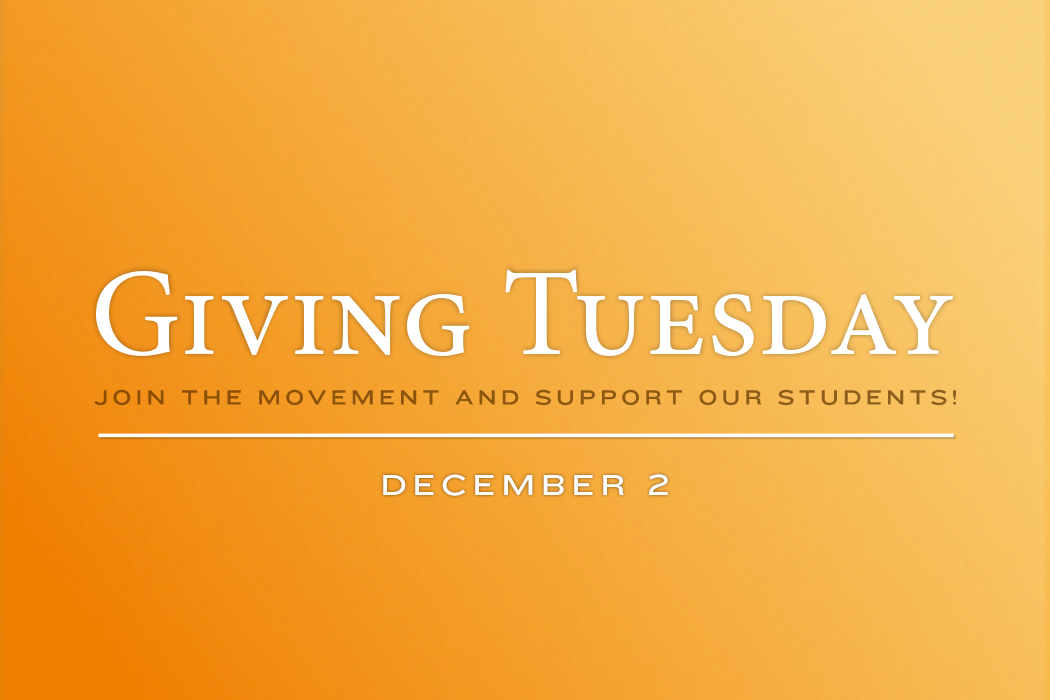 Welcome to Giving Tuesday
December 2, 2014 —
With Black Friday and Cyber Monday behind us, Giving Tuesday has arrived — the global movement for giving. On December 2, charities, companies and individuals will join together and rally for the "opening day of the giving season" by supporting their favourite causes and philanthropic organizations, including the University of Manitoba.
Canada's inaugural Giving Tuesday in 2013 saw an increase of 169 per cent in charitable donations over the same Tuesday of the previous year. This year, the U of M is one of over 1,900 partners across Canada committed to helping spread the word about this movement.
You can join donors across the country by making a gift that has a lasting impact. No other Manitoba institution that thrives on philanthropic support has the scope and breadth of impact of the U of M. Our university generates approximately $1.8 billion towards the provincial economy, attracts more than 180,000 visitors to the province annually and supports more than 20,000 Manitoba jobs.
Here are five ways you can join the Giving Tuesday movement and support students at the University of Manitoba:
It's hard to find a Manitoba success story without a U of M connection. By supporting our students this Giving Tuesday, you are unlocking their potential, helping them discover new paths, and positioning them for academic and career success.
To participate in Giving Tuesday and donate to the U of M today, click here.
To learn more about the impact of your generous gift for the U of M and our students, visit our website and read our stories on social media with #umanitoba and #givingtuesdayca.