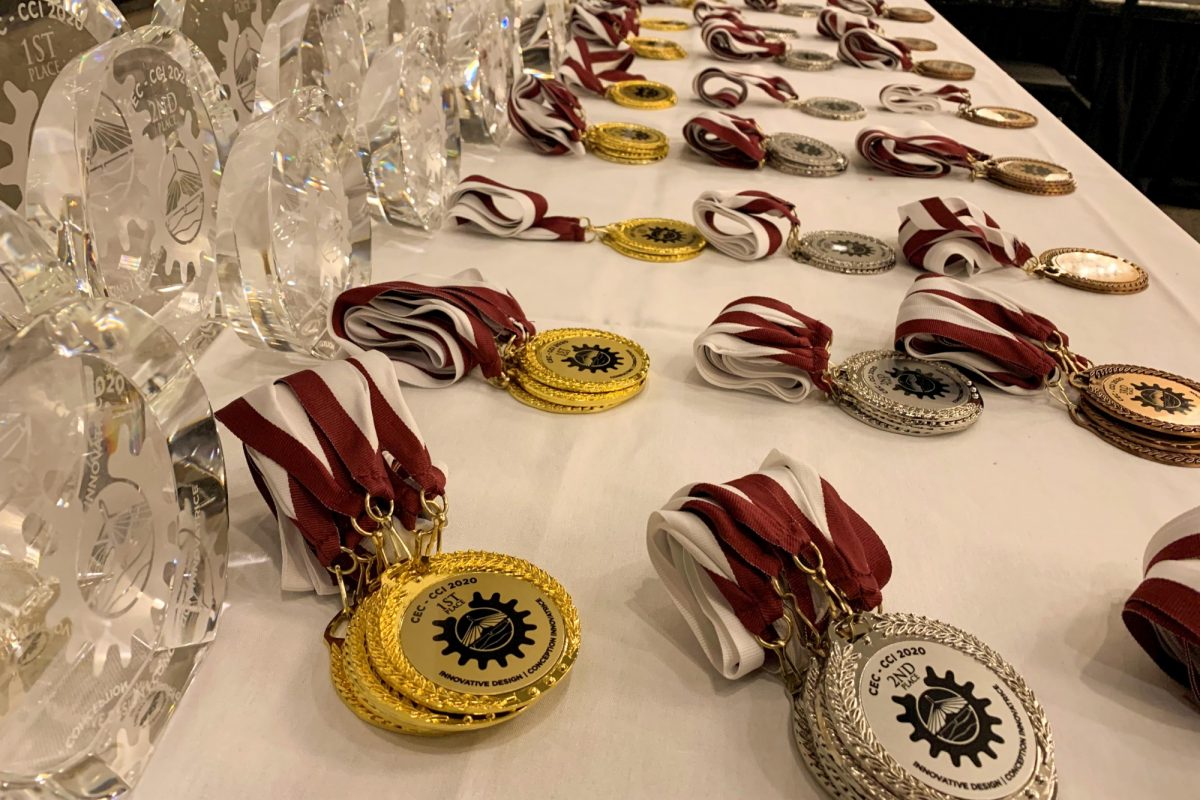 Student Teams Represent at National Competition
April 5, 2022 —
In triumphant success, six teams of 21 competitors represented the Price Faculty of Engineering to face off in the Western Engineering Competition (WEC), hosted virtually by the University of British Columbia – Okanagan. This year, students of the Communications team (Bronwyn Rempel, Viktor Popp) placed first, and the Programming Team (Manjyot Kalkat, Ayden Offenloch, Mahyar Mirrashed, and Owen Burland) placed second. Additionally at the WEC, the Innovative Design Team (Nicholas Loughren, Julissa Rodriguez, Karina Vasin) took home the spirit award for their participation in the social aspects of the competition.
After a hard-earned victory, both the communications and programming teams went on to the Canadian Engineering Competition (CEC), hosted virtually by the University of New Brunswick – Fredericton. For the junior design category, teams are given several hours and materials to create a solution to the given problem based on real world application and market feasibility. For the programming competition, competitors are to design a program to simulate an existing engineering problem and demonstrate a solution on a piece of infrastructure with a one-day time limit. The communications team's challenge was to describe a complicated technical process in terms that the general public could understand in forms of 5-minute pre-prepared competitions.
After days of difficult competition, the Communications team placed first, and the Programming team placed third. There was an incredible amount of determination and talent at the competition. The Price Faculty of Engineering would like to extend their congratulations to each student that attended the CEC.