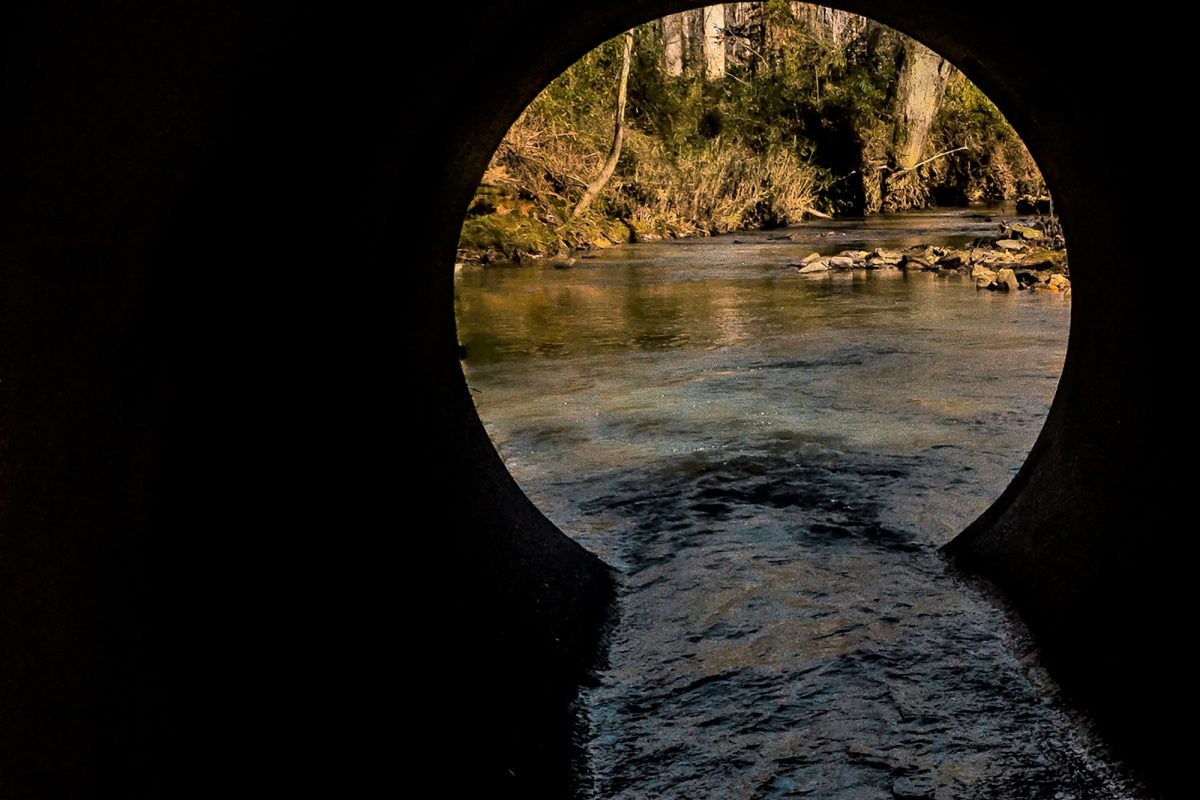 Research project to analyze human viruses in Winnipeg's rivers
January 15, 2021 —
Does wastewater that's been cleaned by Winnipeg's sewage treatment plants carry viruses – including the virus that causes COVID-19 – when it's released into our rivers?
Jhannelle Francis plans to find out. Francis is a UM master's student in microbiology and a participant in the Visual and Automated Disease Analytics (VADA) Program – a training program that equips graduate students with cutting-edge skills to analyze health-related data.
For her master's thesis, Francis will test treated wastewater for the presence of at least eight human RNA and DNA viruses, including SARS-CoV-2, which causes the current pandemic disease.
She will compare the results with how clean the same water is considered to be when it's quality-tested in the traditional way: by screening it for coliform bacteria, such as E. coli.
"I'll be studying the viral particles in so-called 'pure' effluent water," says Francis, who completed her bachelor of science at the University of Toronto last year.
Francis's thesis supervisor is Dr. Miguel Uyaguari, an assistant professor and Indigenous scholar of microbiology who specializes in wastewater and water-quality research. Both say the gold-standard bacterial methods of testing effluent are no longer adequate to ensure the protection of human health.
"With new technologies and tools enabling scientists to study viruses in more detail, viral particles may be better indicators of water quality than bacteria," Uyaguari says. "But they haven't been studied very much, partly because there's a lack of databases to help scientists identify them. We're trying to add to the body of knowledge on using viruses as biomarkers."
Studies in a number of countries have detected SARS-CoV-2 in human feces, sewage and treated wastewater, but this study is the first to look for it in Manitoba wastewater.
Although there is no evidence of anyone being infected with COVID-19 through water, little is known about the risks of human viruses in aquatic ecosystems, and research on them is greatly needed, Uyaguari says.
Francis and Uyaguari plan to periodically gather samples of discharge from the city's three sewage treatment plants at 10 locations on the Red and Assiniboine Rivers, beginning in March. Testing the water will be a multi-step process that includes metagenomic sequencing. Francis will then analyze the data.
Francis, who has completed her first term in the VADA Program, says she is acquiring valuable skills in data analytics. "It's really opening my eyes," she says. "During my undergrad I did very hands-on, practical lab research. Now I'm interested in broadening my experience into more computational, statistical research.
"I think it will be beneficial to be a scientist who can not only do bench work, but also bioinformatics (using computers to analyze biological data). I'm interested in industrial research and I hope to become very versatile in my career."
Students complete the VADA Program while they work concurrently toward a graduate degree, participating for one year at the master's level, or two years at the PhD level. They develop skills in using statistical software such as R and Python to translate complex health data into insights that can be used in health-care planning and decision-making.
The VADA Program's components include a foundational course in disease analytics, an internship, a summer school hosted by the George & Fay Yee Centre for Healthcare Innovation at the Rady Faculty of Health Sciences, and a thesis project focused on data visualization (translating data into visuals such as charts and graphics) or advanced data analytics.
"I would 100 per cent recommend this program to grad students, whether they are already familiar with statistical analysis, or have little to no previous exposure," Francis says. "It's something I'm thankful I'm learning. As a young scientist wanting to expand my expertise, this is a useful tool to have in my pocket."
Student applications for the next intake of the VADA Program are due on Jan. 29, 2021. Learn more about the program.