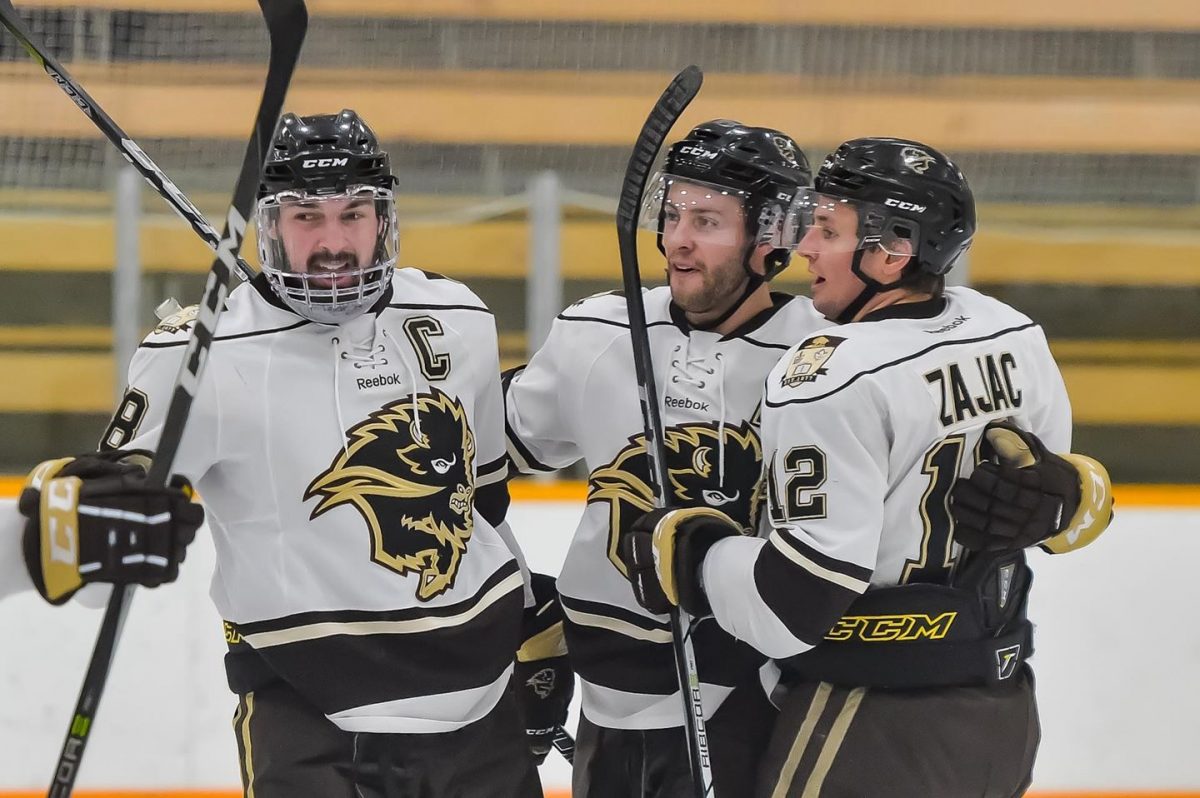 Versatile Stovin ready to begin pro hockey career in Scotland
August 6, 2019 —
Brett Stovin — a four-year Bisons vet and captain for the last two seasons — is heading overseas for the next chapter in his hockey journey.
The veteran of over 100 university games made things official back in June—just after putting the final touches of his U of M academic career, receiving his degree in Recreation Management and Community Development at May convocation.
The team plays in Britain's ten-team Elite Ice Hockey League (EIHL), the highest level of ice hockey competition in the United Kingdom.
"We played in that elite league two years in a row for the [Bisons] pre-season, so I know a lot of the teams," Stovin says.
"Also, the growing level of the league was a factor. There's a lot of NHL players that play there now and our team is actually full of guys that have played in the AHL for a few years, so the level of the league is pretty high. The league also has a very good reputation."
It's been a whirlwind of a year for Stovin, who battled through an excruciating hip injury during the 2018-19 season that at times made his pro ambitions seem doubtful.
"It was a bit of a process getting everything together while I was still battling with a pretty severe hip injury and feeling some pain and having my doubts about if I should be putting a highlight video together. I had a dream of playing pro but I wasn't sure if it was going to be logical to do it and if my hip would hold up.
There was a lot that went into it and a lot of stress, but once we got the highlight video together and the season was over, I turned my attention towards taking care of myself. I haven't felt better than I feel right now in a very, very long time. With [athletic therapist] Mandy [Los] and [chiropractor] Andy [Ainley] working extremely hard and seeing me weekly, daily sometimes, it was a huge help."