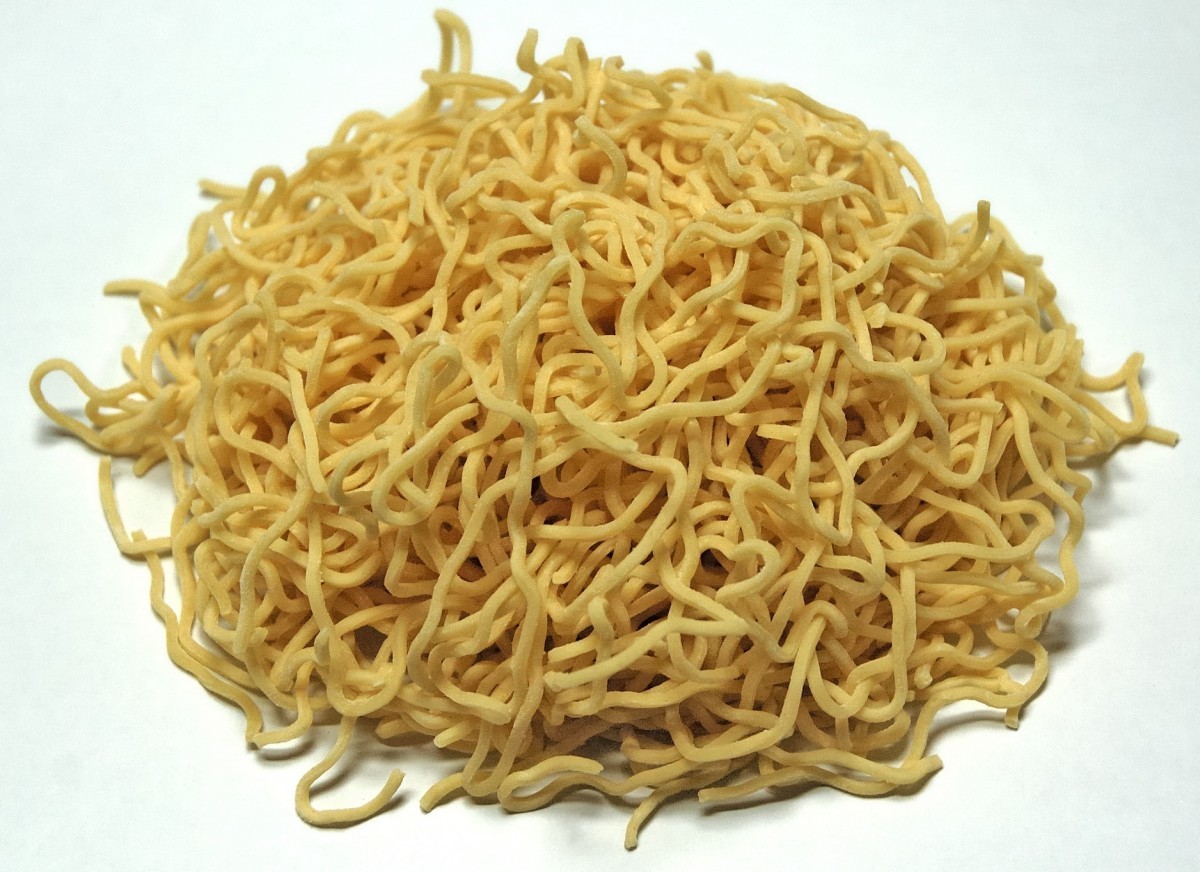 Using their noodles
April 14, 2015 —
A boil-yourself package of "instant noodles" is a staple food of all late-night crammers and survivalists. And it's about to get better, thanks to a team of researchers at the University of Manitoba.
Food science researcher Martin Scanlon and his team have been awarded nearly $543,000 in federal funding to help Manitoba wheat manufacturers boost Asian noodle production and improve Asian noodle manufacturing processes.
Digvir Jayas, Vice-President (Research and International), University of Manitoba, notes: "The University of Manitoba congratulates Dr. Scanlon on his successful partnership with industry to help a much needed sector of our local economy. The support of the federal government through this funding and their support of all research at the University of Manitoba through the Research Support Fund is critical to our success."
This funding, through the Natural Sciences and Engineering Research Council of Canada's (NSERC) Strategic Project Grants program, will support Scanlon and his research team. Scanlon, who is associate dean (research) in the Faculty of Agricultural and Food Sciences, is working in collaboration with a manufacturer, VN Instruments, to develop a prototype acoustic sensor system that will make rolling sheet manufacturing processes more efficient. In addition, the Canadian International Grains Institute (CIGI) will provide Scanlon and his team access to a functional pilot scale noodle manufacturing line to test the acoustic sensor system. The system will initially be applied to measure the properties of noodle dough sheets.
Over half of Canada's wheat exports are used to manufacture Asian noodles. New knowledge gained from the research will enhance economic activity in a sector that is a major source of foreign revenue.
Scanlon explains: "Our technique allows us to measure on-line in real time how that mechanical dough development affects the properties of the dough sheet. The objective of the project is to feed that information back to the rollstands during sheeting so that we are continuously adjusting the manufacturing process with a view to optimizing quality of the noodles."
Research at the University of Manitoba is partially supported by funding from the Government of Canada Research Support Fund.