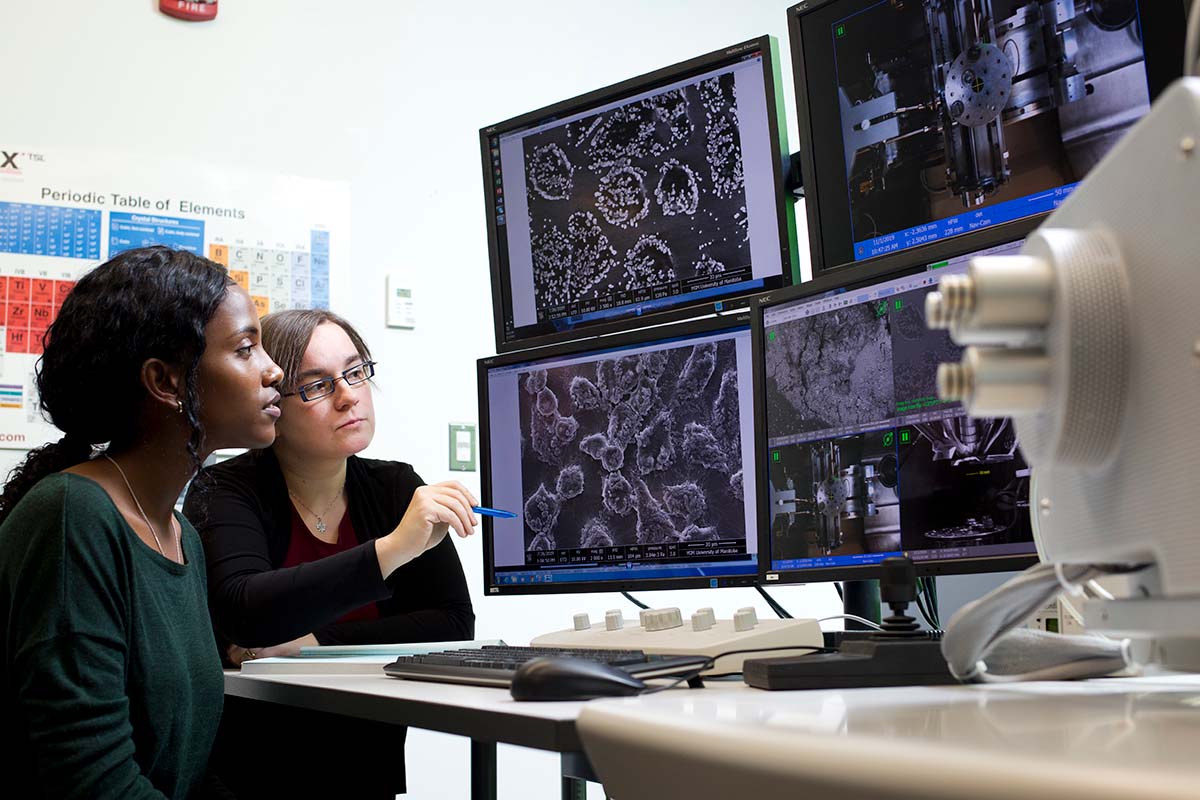 University of Manitoba receives highest ever research funding
December 10, 2021 —
The University of Manitoba was awarded its highest ever amount of research funding in the 2020/21 fiscal year. A total of $231 million in grants and contracts was delivered to UM to support research in every discipline, making an impact in areas such as climate change, responding to the COVID pandemic, Indigenous languages, food security, human rights and social justice, reconciliation, and more. In turn, this leads to new knowledge, new ideas and helps grow the economy of the province.
"This speaks very highly of the outstanding high-quality professors we have at the University of Manitoba and how they are respected by their peers across the country and internationally," says Dr. Digvir Jayas, Vice-President (Research and International). "Because this funding comes through a peer evaluation process, it means UM has some of the best researchers in Canada."
Funding came from a number of areas, including the Tri-Agencies (Canadian Institutes of Health Research (CIHR), the Natural Sciences and Engineering Research Council of Canada (NSERC) and the Social Sciences and Humanities Research Council (SSHRC)), as well as directly from federal and provincial departments. A further breakdown shows that $114.2 million came from the federal government; $15.8 million came from the provincial government; and $101 million came from industry, non-for-profit organizations, foundations and the City of Winnipeg.
In addition to directly funding research and the work of early-, mid- and established-researchers at UM, these awards also support graduate students, postdoctoral fellows, research associates, and many undergraduate students through employment.
"I congratulate all the researchers at the University of Manitoba for their hard work, and I'm pleased that they have chosen the University of Manitoba for their academic career," says Jayas. "I also thank the staff in the Research Services and in units for working with the researchers to improve their grant applications."
Research at the University of Manitoba is partially supported by funding from the Government of Canada Research Support Fund.