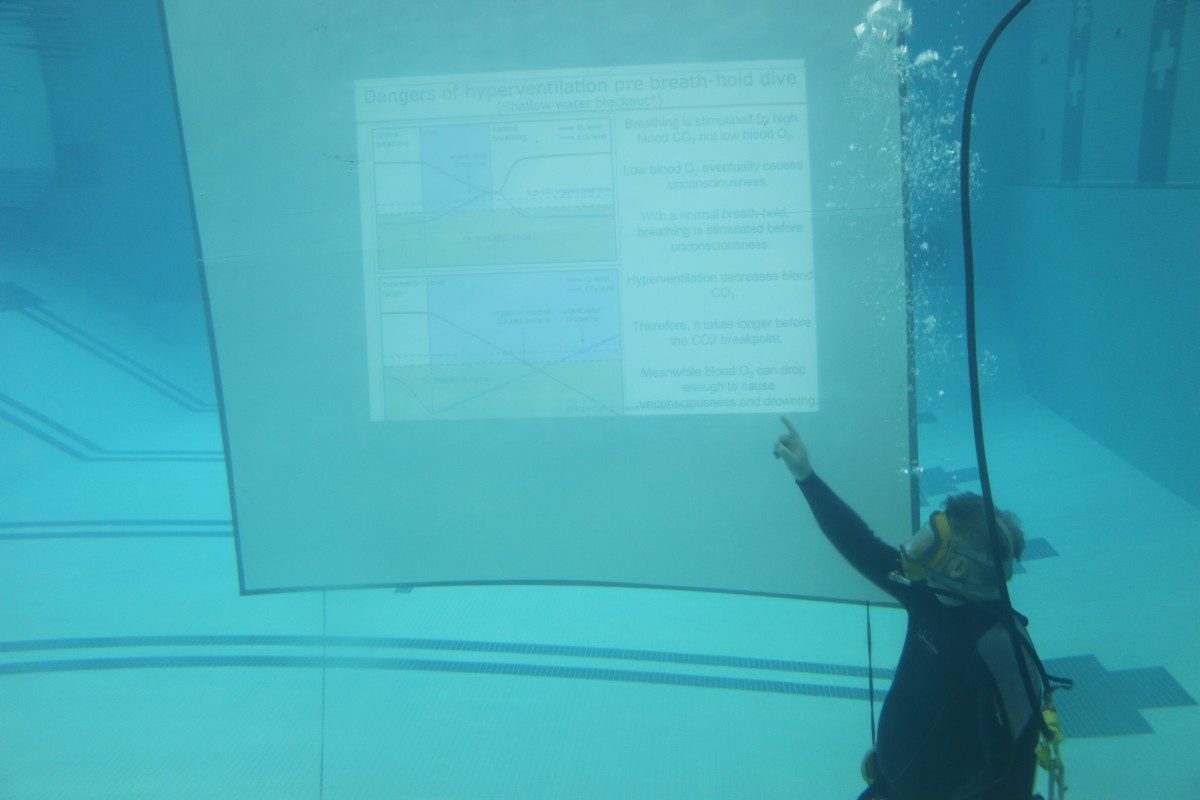 Underwater Seminar To Be Held Under the Water
February 26, 2018 —
Faculty of Kinesiology and Recreation Management Professor Gordon Giesbrecht is well known for his unique approach to cold water research. So well known, in fact, that he is less referred-to by his real name than his nickname, Professor Popsicle.
Popsicle is at it again, this time hosting the first ever underwater seminar… which will actually take place under the water.
The seminar is scheduled for Wednesday, Feb. 28, 7:30 p.m. to 9:30 p.m. at the Joyce Fromson Pool, on the Fort Garry Campus of the U of M.
Over the course of two hours, there will be three speakers: Giesbrecht, Neal Pollock of the Diver's Alert Network/Université Laval, and well known local dive expert Dave Alderson.
All three will do their presentations from under the water wearing full SCUBA gear, using special audio equipment, with informational slides projected onto an underwater screen.
Pollock will speak on the topic of shallow water blackouts, Alderson will speak about safety during adventure diving, and Giesbrecht's presentation is all about how to survive in a sinking vehicle.
Attendees have the choice of watching the seminar from on the pool deck (the audio will be broadcast via speakers on the deck) or, if they want to bring their own SCUBA gear, they can take in the whole event from under the water.
The presentations are geared towards anyone in the swimming pool community, SCUBA divers, and anyone interested in drowning prevention.
The event is part of FKRM's Health Leisure and Human Performance Institute's Research Seminar Series.
The seminar is open to all. If you wish to attend, please arrive at the Joyce Fromson Pool deck before 7:30 p.m. You can also watch from under water if you have your own SCUBA gear.