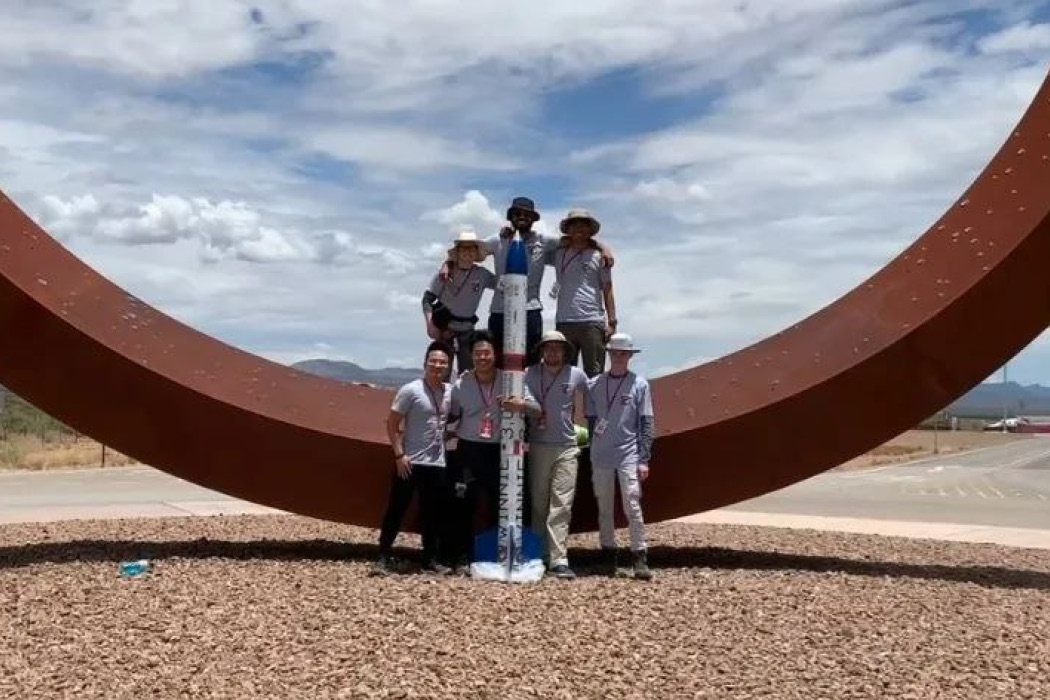 UMSATS Team Competes at Spaceport America in New Mexico
July 27, 2022 —
The University of Manitoba Space Applications and Technology Society (UMSATS) Rocketry Team sent their rocket build into the skies above New Mexico a few weeks ago, signifying a return to normal competition for the team.
The team attended the Spaceport America 2022 competition, the largest rocket engineering conference and competition in the world, with over 1,300 participants representing 95 higher education institutes from 16 countries across the globe. Student teams participated in presentations and displays at the Las Cruces Convention Center on June 21, followed by two and a half days of launching at Spaceport America's vertical launch area.
The year-long engineering competition began at the start of the academic year and required the team manage complex projects designing amateur high-power rockets carrying avionics and payloads to 10,000 and 30,000 feet in altitude. Competing in the 10,000 feet category and delivering a healthly mid-field performance, the team returned with a memorable experience, and great feedback for next year's design; a project they've already started working on.