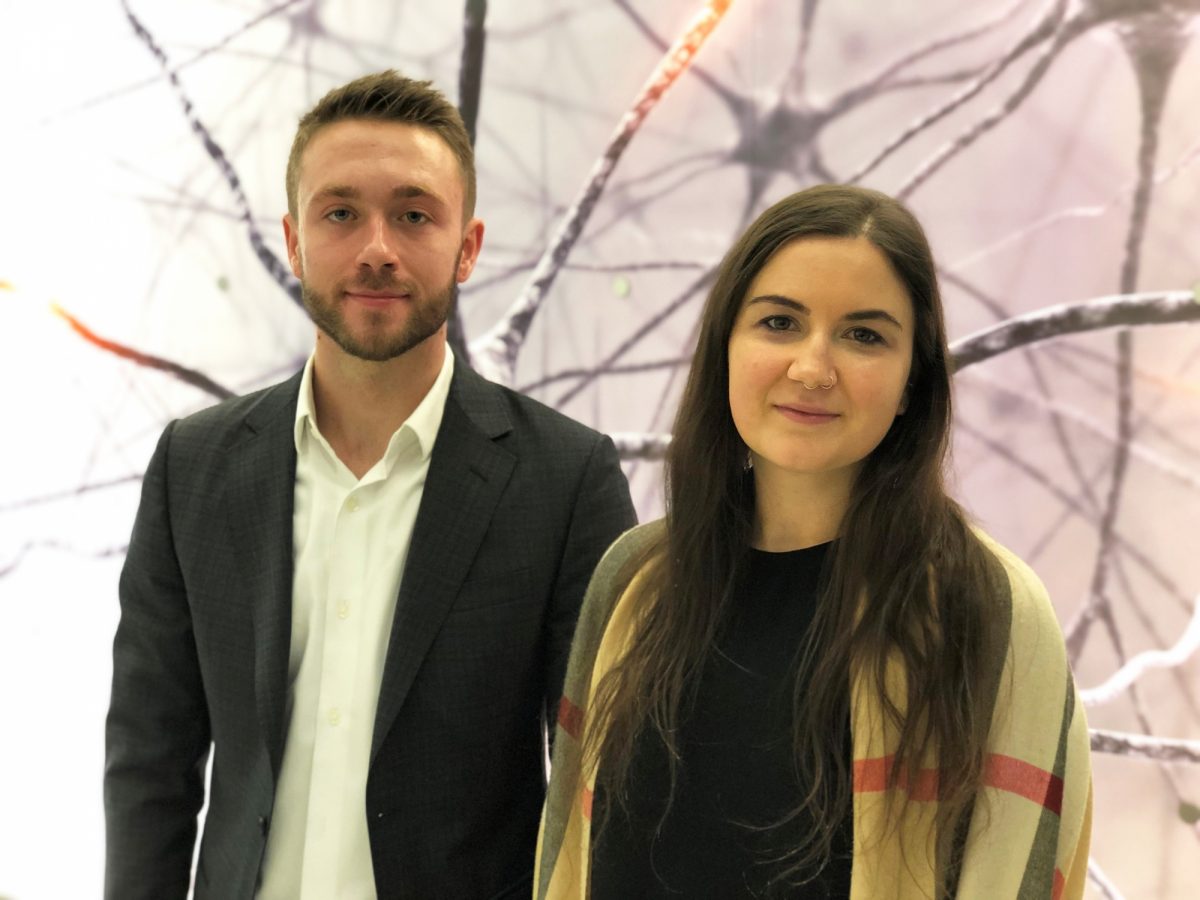 University of Manitoba Journal of Medicine launches second volume
November 4, 2019 —
When Graham McLeod and Emma Avery were first-year medical students they tossed around the idea of creating a student-run medical journal. Now in their fourth year, the med students and their team just launched the second issue of the University of Manitoba Journal of Medicine (UMJM).
"It's been very gratifying," McLeod said. "To begin with an idea, develop it, and launch it all the way to a finished product with value for the community."
Like many new medical students, when McLeod entered the Max Rady College of Medicine in 2016, he found the environment stimulated new ideas. But he wasn't clear how a medical student could develop their ideas. He said there was no mechanism for connecting medical students, rich with ideas, with senior faculty who had the expertise. Meanwhile, Avery, who had a passion for writing, was seeking an outlet, and had experience with student-run initiatives. A natural partnership was born. McLeod and Avery teamed up, wanting to give U of M medical students the opportunity to elevate their writing and give their classmates a place to publish their ideas in a peer-reviewed journal.
"Graham and I started the journal because we noticed there was a gap in the medical student voice being heard at the University of Manitoba," Avery said. "Other universities have medical journals, so we thought it would be a really cool project to take on as part of our medical career outside of our training."
The theme of the UMJM's second issue is the future of medicine. Papers in the online journal include one about the ethics and legality of conscious-based objections to abortion; one piece is on the cost effectiveness of inter-professional collaboration and how bringing in diverse professionals can save money in addition to helping patients; and another paper looks at the way medical students are being evaluated and how well it works.
"The choice of this theme is a reflection of the particular goals of the journal in that we want to get students thinking about current issues in medicine and, in thinking about issues today, hopefully designing a better future for tomorrow," McLeod said.
The UMJM has an editorial staff of 21 students, plus faculty members who lend their time and expertise to read over manuscripts and provide feedback. The team has grown since last year when they put out the first issue with a group of fewer than 10 students.
The process begins with students submitting outlines for prospective papers. A junior editor and senior editor review the outlines, make suggestions and give the writers a few months to turn in a first draft.
A junior and senior editor then reviews the first drafts and offer suggestions. The paper goes back to the writer to revise before it's sent to a faculty member with expertise in the subject area. The faculty reviewer provides feedback and then the writer makes revisions. A copyeditor then goes over the paper before it is published.
"It's a long process," said McLeod, laughing. He said it takes about a year to go from the outline to the published issue.
"The time invested is worth it," Avery said. "Because it allows students the opportunity to be engaged and express themselves." McLeod said that in addition to being published, students benefit from working on a single topic for a year and get to interact with senior medical students and faculty members.
Even though McLeod and Avery will graduate at the end of this academic year, the journal will continue on without them.
"We have a pretty detailed succession plan," McLeod said. "We've been recruiting talented med students every year. It's been a high priority. We have the next three years of leadership pretty well planned."
Read the current issue and find out how to submit an outline at UMJM.ca.