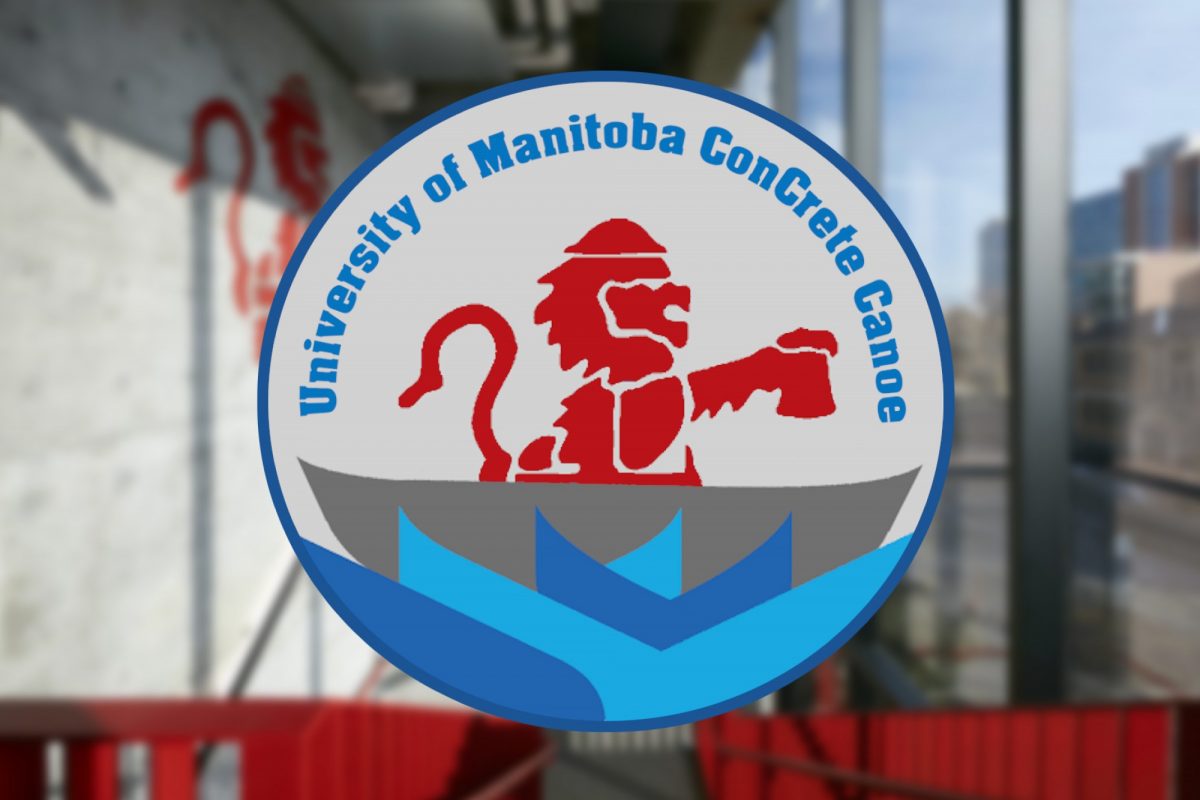 Concrete canoe team competes at virtual national competition
June 10, 2021 —
For the first time in our Faculty's history, five students from the Price Faculty of Engineering have successfully competed in the annual Canadian National Concrete Canoe Competition (CNCCC). The University of Manitoba ConCrete Canoe team (UMCCC) took part in the fully virtual event on May 15th, 2021. UMCCC was set to make their debut in the competition last year, however, due to the COVID-19 pandemic, the competition was postponed. The team members were Kayla Atwood (Sr. Captain), Matthew Klassen (Jr. Captain and Construction Lead), Joshua Wolchock (Mix Design Lead), Rémi Duroche (Hull Design Lead), and Joshua Gregorchuk (Treasurer and Sustainability Lead). The Faculty team advisors were Dr. Mohamed Bassuoni and Dr. Graziano Fiorillo, both professors in the Civil Engineering department.
The CNCCC offered students the opportunity to apply theories and concepts learned in class through a challenging project. For many future engineers, this is a first hands-on experience that contributes greatly to their education. A special feature in the competition is that the canoe must float when filled with water and needs to accommodate up to four people to compete in the races. This year, since the competition was virtual and Universities were not able to build canoes, the goal of the competition was to evaluate a past prototype submitted to the competition.
There were two categories that the teams were evaluated on, their design report and their oral presentation. The team had six minutes for the presentation, and then ten minutes for the question and answer portion. The team excelled at the oral presentation and placed first out of ten in the oral presentation category of the competition.
The team went on to place ninth in the Design Report category and fourth overall in the competition. The team also received an honourable mention from the judges for being a new member of the competition.
The Price Faculty of Engineering extends our congratulations to the UMCCC Team on a great showing at their inaugural time attending CNCCC.