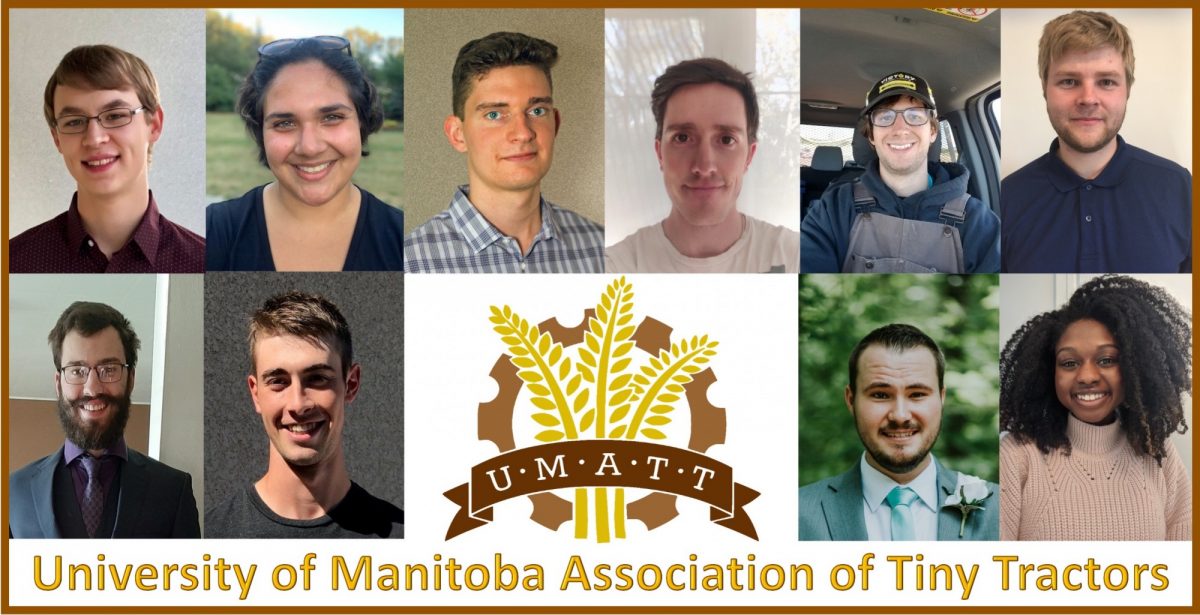 UMATT places first at international competition
June 22, 2021 —
Students from the Price Faculty of Engineering placed first in the International Quarter-Scale (IQS) Tractor Student Design Competition.
The student design team, UMATT (The University of Manitoba Association of Tiny Tractors) took part in the virtual competition, which ran from May 24-30, 2021. UMATT was comprised of five Price Faculty of Engineering Students: Andrew Savignac (Vice Design Electrical), Douglas McMillan (Design Chair), Katherine Gledson (Co-Captain), Svan Bazin, and Owen Darrach (Co-Captain). Throughout the year, additional team members helped with written reports and other preparations. They included Andrew Vandendorpe, Connor Litwin, James Tully, Rita Kaka, and Stephane LeHeight. The team's faculty advisor was Dr. Don Petkau from Biosystems Engineering.
Participating in the International Quarter-Scale Tractor Student Design Competition challenges the students to harness the power and torque of a specified stock engine. In a traditional competition year, the teams' ability to maximize their engine's performance is tested through a series of performance challenges. Design fundamentals such as the strength of materials, statics and power transfer are major factors in students' design for their frame, drive train, hitch, clutch, weight brackets, and other parts. Although the size and shape of the quarter-scale tractor are similar to that of a typical lawn and garden tractor, very few parts are used directly from commercial machines.
Due to the COVID-19 pandemic, the in-person events that showcased the durability, maneuverability, and pulling of the tractors weren't scored to allow more teams like UMATT to participate. The virtual components of the competition this year were the written design report, design judging, defence of design, and the design presentation. UMATT came in first in the following subcategories: design report, design presentation, and design judging: manufacturability, serviceability, and testing & development.
The Price Faculty of Engineering congratulates UMATT on their exceptional performance and representation of our Faculty at IQS 2021.
Learn more about the UMATT Team by visiting their Facebook, LinkedIn and Instagram pages.