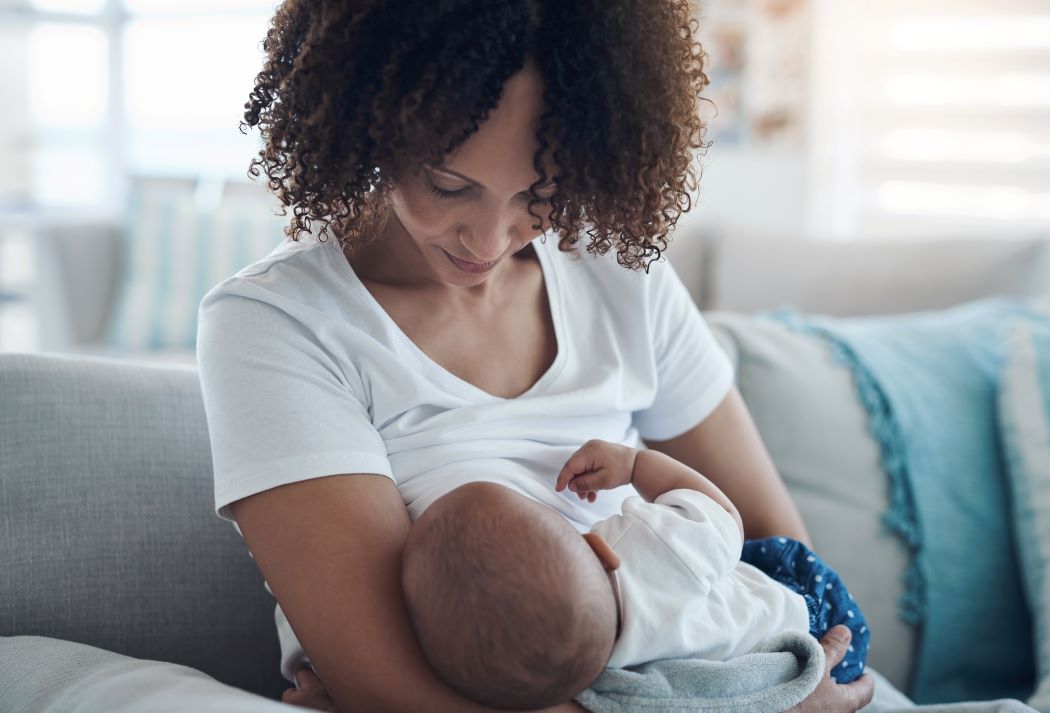 UM team secures rare U.S. funding for innovative breast milk research
May 1, 2023 —
A team that has made the University of Manitoba a global leader in breast milk research has achieved a rare honour by landing a grant of US$2.5 million from a prestigious American funder.
Study leader Dr. Meghan Azad received the funding from the National Institutes of Health (NIH), the national medical research agency in the United States. Because the NIH gives priority to research in the U.S., it awards grants to Canadian researchers only if they are uniquely qualified.
"It's exciting to be recognized on that level," says Azad, professor of pediatrics and child health at the Max Rady College of Medicine in the Rady Faculty of Health Sciences. "We succeeded in showing that our expertise, our repository of breast milk samples and our collaborative network are unique, and not found anywhere in the U.S."
This is the first NIH grant for Azad, a child health researcher who holds a Canada Research Chair in developmental origins of chronic disease and is a researcher with the Children's Hospital Research Institute of Manitoba.
She and Natalie Rodriguez co-direct the THRiVE Discovery Lab at UM. Rodriguez, who has a business background, leads the lab's operations. "We're known globally for our ability to operationalize large-scale science," she says.
The five-year NIH-funded project is called the Multi-omic Milk (MuMi) Study. It will leverage two research platforms: the International Milk Composition (IMiC) Consortium, a network of researchers and data scientists co-led by Azad and Rodriguez, and the CHILD Cohort Study, a project deputy-directed by Azad that is following a large cohort of Canadian children born in 2009-12.
The IMiC experts will conduct "multi-omic" lab analyses of milk samples from 1,600 mother-child pairs in the CHILD cohort. "Multi-omic technologies allow us to do things like proteomics, where you measure all the proteins in the milk, and metabolomics, where you measure all the metabolites," Azad says.
"We're at the leading edge of studying breast milk as a biological system. In the past, you had nutritionists studying the nutrients, endocrinologists studying the hormones and microbiologists studying the bacteria. What we're doing, which is unique in the world, is studying all those components together."
In another first for breast milk science, the data will then go to machine-learning scientists at Stanford University, who will use artificial intelligence to explore it, searching for patterns and associations. "One of our hypotheses is that there are 'lactotypes' of human milk, something like blood types," Azad says.
Because the CHILD Study includes rich data on everything from the mothers' levels of stress and the chemicals in their homes to the babies' growth patterns, the researchers hope the machine-learning process will identify maternal, infant and environmental factors associated with particular lactotypes or milk components.
They also aim to understand how milk composition influences factors such as gut microbiome development and allergies during infancy and childhood.
"We have the potential, in this study, to link everything we find in the breast milk to health outcomes in the children," Azad says. "We're going to generate the world's largest and most detailed dataset of mothers, infants and breast milk."
Azad is also a co-investigator for a University of Toronto study that received NIH funding of US$2 million.
That four-year study, called the Optimizing Nutrition and Milk (Opti-NuM) Project, will also combine multi-omic analyses of milk with machine learning, but the goal is to learn more about the effects of human milk on the growth and neurodevelopment of prematurely born babies.
The Toronto study leaders will provide frozen milk samples and detailed data from their previous studies of preterm infants and their mothers – a research "milk mine" that is globally unique.
"We're going to see what milk components are linked to healthy development in those babies," Azad says. "The ultimate goal is to feed future premature babies better by developing precision nutrition strategies."
Rodriguez says the key to the THRiVE Lab's success is its team-based philosophy, which includes partnering with experts far beyond Manitoba. "Team science allows us to not only dream up big science, but actually implement it."
Azad says the innovations of the MuMi Study and the Opti-NuM Project open up vast possibilities for continuing research. "We could apply the same approach to studying moms, babies and milk in low- and middle-income countries. In Canadian children, our main concerns are allergies and obesity. But in other parts of the world, we're worried about malnutrition and stunting.
"This is really just the beginning."