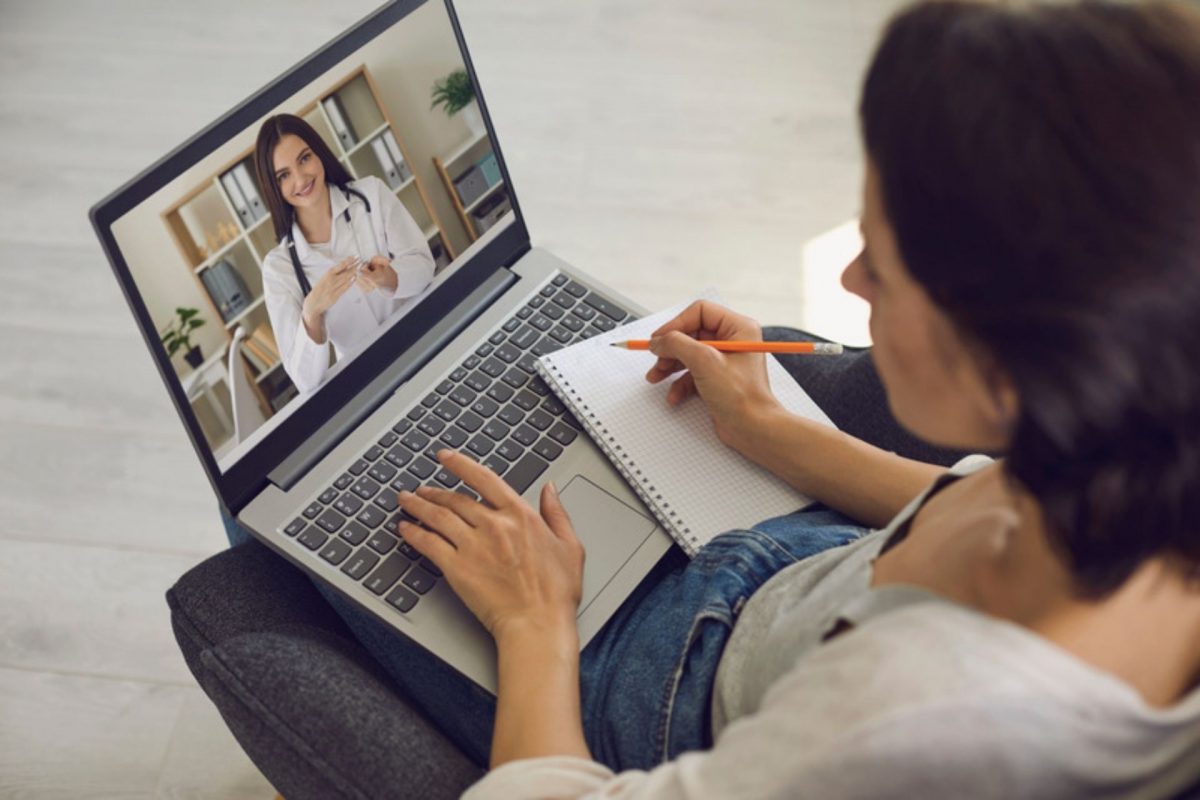 UM study examines impact of virtual health care
March 9, 2021 —
University of Manitoba researchers are conducting a study to assess the impact that the rapid switch to virtual health-care delivery in the province during the COVID-19 pandemic has had on patients and health-care workers.
Before the pandemic, virtual health care was authorized in certain Canadian jurisdictions for clinicians working in specific areas of practice and with a specified level of training. With the unprecedented risk posed by COVID-19, health systems across the country rapidly implemented a switch to virtual health care.
To better understand the effects of this rapid implementation and adoption of virtual health care, including the experience of health-care workers and patients, researchers in the department of psychiatry at the Max Rady College of Medicine, Rady Faculty of Health Sciences, are inviting both health-care workers and patients who have experienced virtual health care during the pandemic to complete a survey on their experiences.
"Going forward, even after the pandemic is over, widespread use of virtual care will likely be inevitable," said Dr. Mandana Modirrousta, the lead on the study and an associate professor of psychiatry, Max Rady College of Medicine, Rady Faculty of Health Sciences. "To optimize quality care and to improve Canadians' health outcomes, understanding the key elements impacting virtual care from both patients' and health care workers' perspectives is a vital first step."
"COVID-19 has required health-care workers to make nearly constant changes to how and where we provide health services to ensure care remains both accessible and safe for both providers and patients," said Lanette Siragusa, chief nursing officer, Shared Health. "While virtual care has been used in some form for many years, the number of patients accessing services by phone or computer and the number of health-care providers offering appointments and care in this way has increased dramatically throughout the pandemic. Understanding what has worked and what hasn't is important as we consider how this technology can be leveraged to improve access to health services for Manitobans going forward."
The study seeks to understand what factors have played roles in the ability of health-care workers to rapidly transition to virtual health care, the challenges and obstacles they faced and patients' perspective on receiving virtual care. By adding qualitative questions to both the health-care workers and patient surveys, the study aims to expand their understanding of the types of care or situations for which virtual or in-person visits may be the preferred method of service delivery.
"It is important for us to hear from different health-care workers across different disciplines – social workers, nurses, physicians, etc. – so that we can have a better understanding of the challenges and the advantages of virtual care," Modirrousta said.
The results of the study will help policymakers understand the impact of the swift transition to virtual health care on health service delivery, patients' perspectives and satisfaction, potential barriers to access and the type of care for which a virtual visit could be most helpful.
According to Modirrousta, the survey data will be important for provincial and national health care systems as they continue to offer and adapt virtual health care services during the ongoing COVID-19 pandemic.
Link to the survey: www.surveymonkey.com/r/virtualhealthMB.