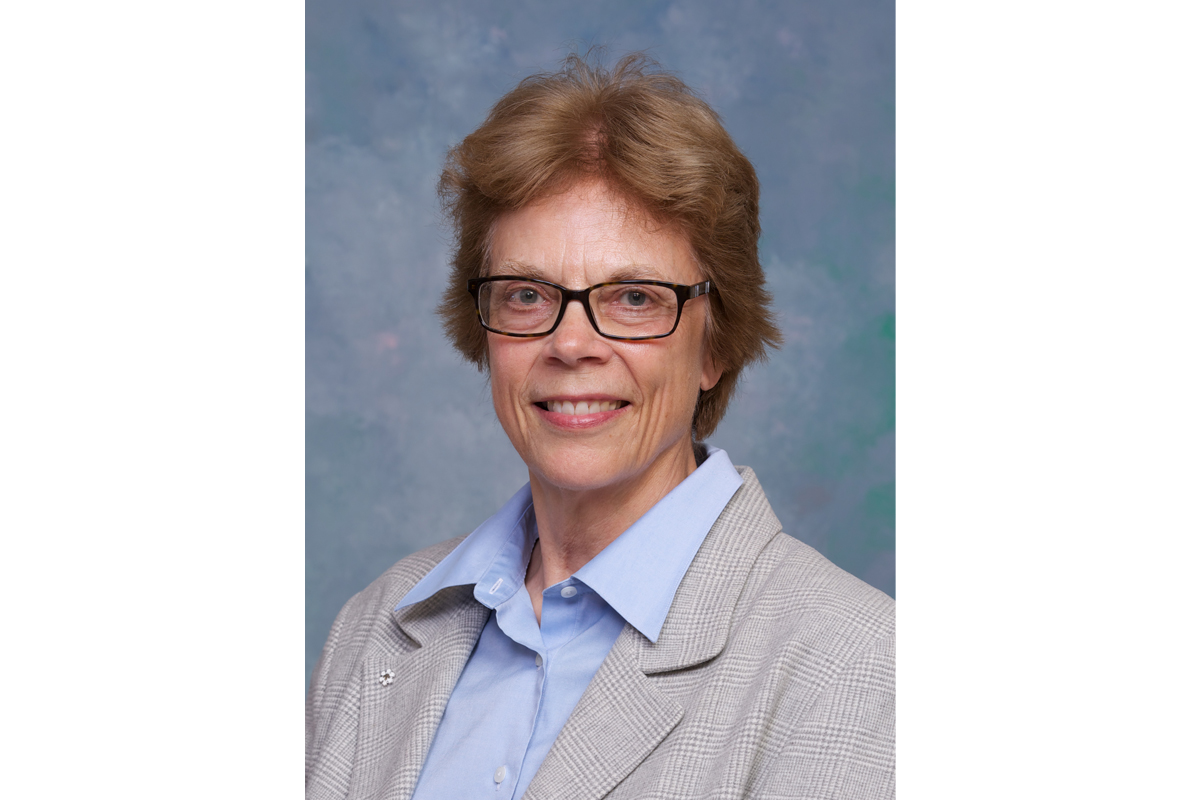 UM stalwart honoured for leadership, public service
November 18, 2020 —
University of Manitoba Rady Faculty of Health Sciences professor emerita Dr. Noralou Roos was awarded the Institute of Public Administration of Canada's Vanier Medal this week in a virtual ceremony in Ottawa.
Roos, a professor emerita of community health sciences, Max Rady College of Medicine, and co-director of Get Your Benefits!, was honoured with the award given to a person who has shown great leadership in public administration and public service in Canada, or who has made a significant contribution in the field of public administration or public service in Canada. The medal was first presented in 1962 by the Institute of Public Administration of Canada (IPAC), a professional organization supporting excellence in the country's public sector.
"Receiving this award at any time would have obviously been a wonderful thing to happen," Roos said. "Given COVID, and how weird life has been, it was particularly marvelous news. Because the award focuses on leadership and public service, it gave me a chance to reflect on my career and realize how nice it is to be recognized for something you love to do. It's quite special."
Zac Spicer, IPAC's director of research and outreach, said Roos represents the essence of public service excellence.
"For decades Dr. Roos has worked to advance good governance principles, brought diverse groups of stakeholders together and designed solutions to complex policy problems, all while placing equity and justice at the heart of her mission," Spicer said. "We are pleased to recognize her many accomplishments and feel confident in saying that her lifetime of work has lifted up and empowered her community. Dr. Roos demonstrates the kind of compassion, drive and creativity needed in public service and has set an example for other public servants to follow."
Roos helped establish the Manitoba Centre for Health Policy (MCHP) in the department of community health sciences and served as director from 1991 to 2004. The centre pulls together data routinely collected by government agencies and uses the data for research, analysis and policy purposes. MCHP started with a health data repository and has, over the years, added data on education, income assistance, and child and family services. MCHP is now made up of more than 60 researchers, graduate students, data analysts, data managers, research coordinators and research support staff.
"My role in terms of analyzing these data made it clear to me that the relationship between poverty and well-being is incredibly strong and that moved me towards several of the things I've subsequently been involved with," Roos said.
"Dr. Roos has spent a lifetime committed to social justice issues and advocating on behalf of those less enfranchised," said Dr. Brian Postl, dean, Rady Faculty of Health Sciences and vice-provost (health sciences). "I want to sincerely congratulate Dr. Roos on this prestigious award and thank her for the many contributions she has made in public service to Manitobans and Canadians in areas such as health policy, knowledge translation and drug safety."
After stepping down as head of MCHP, Roos worked with experts across the country to create the Drug Safety and Effectiveness Network (DSEN). The Canadian Institutes of Health Research (CIHR) established DSEN in collaboration with Health Canada and other stakeholders to test the safety and effectiveness of drugs at arm's length from the pharmaceutical industry. Health Canada committed $32 million for the first five years and $10 million per year ongoing.
Roos then led the creation of the Evidence Network, funded by CIHR, which helped academics with having their research published in the media to a broader audience. A network of about 80 academics from across Canada published more than 1,200 commentaries in publications such as Globe and Mail, Toronto Star and Winnipeg Free Press.
Roos is currently co-director of the Get Your Benefits! project, funded by The Winnipeg Foundation. The project focuses on advocating to help people access the benefits for which they are eligible. The project team has distributed 135,000 booklets to help people understand the benefits available. Educating health-care providers to understand the importance of diagnosing and treating poverty is also part of the project.