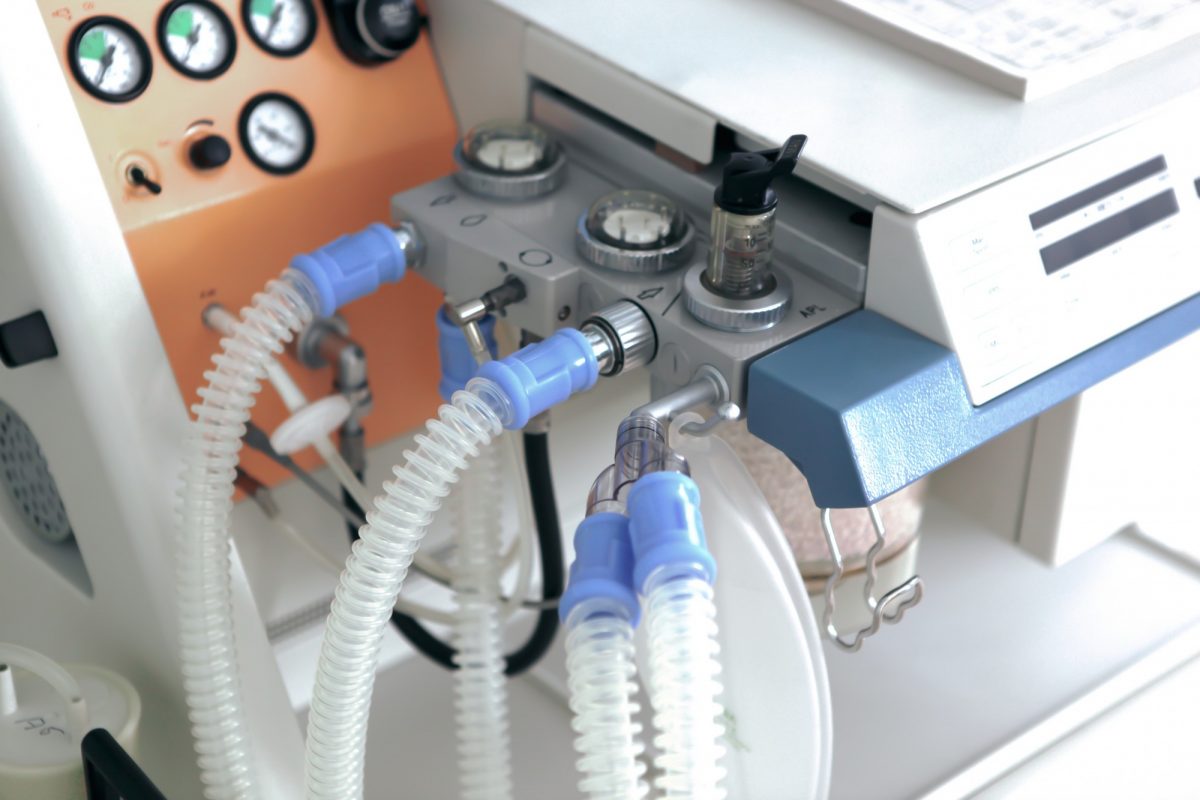 UM researchers investigate why being on a ventilator can damage organs
December 16, 2021 —
A UM research team is examining how being on a ventilator affects a patient's vascular (circulatory) system, and how those effects may be connected to organ damage beyond the lungs.
A ventilator, often used in the intensive care unit (ICU), is a bedside machine that mechanically pushes air into the lungs of a patient who needs help breathing. The COVID-19 pandemic has raised the public's awareness of the machines' lifesaving importance.
It's known that being on a ventilator can injure the lungs because forcing air into them causes stretch and strain.
But why the process – called mechanical ventilation – can damage organs outside the lungs is poorly understood and needs investigation, said the study's leader, Dr. Asher Mendelson, assistant professor of internal medicine at the Max Rady College of Medicine.
The research project has received a one-year grant of $100,000 from The Winnipeg Foundation Innovation Fund, which supports cutting-edge, collaborative medical research in the Rady Faculty of Health Sciences.
"I'm thrilled to receive this funding," Mendelson said. "I think it demonstrates a huge commitment by The Winnipeg Foundation to scientific innovation. For me as an early-career investigator, this is meaningful support that will go a long way in establishing this research program."
Mendelson's previous research revealed that the effect of mechanical ventilation could be detected in the smallest blood vessels of the body, called the microcirculation. This was found by using imaging technology to monitor the quadriceps and bicep muscles in ICU patients.
The new study builds on that research. Mendelson's team wants to know whether mechanical ventilation causes changes to microcirculation outside of the lungs, which could have negative consequences for skeletal muscle and other organs, such as the brain and kidneys.
To test this hypothesis, the team will image blood flow and vascular function in the skeletal muscle of mouse models. They will also look at biomarkers of vascular injury while monitoring the microcirculation of humans who are on ventilators during surgery.
"We're hoping to identify the process of injury caused by mechanical ventilation, and by doing that, we might be able to devise new strategies that can prevent injuries from happening," Mendelson said.
Mendelson, who is a critical care physician, said that because of the pandemic, more people must be put on ventilators and it's more important than ever to understand the systemic effect of this treatment.
"We really have to understand how mechanical ventilation affects not just the lungs, but all organs in the body," Mendelson said. "Gaining a better understanding of how mechanical ventilation impacts the organs in the body through the vascular system is going to lead to better outcomes for these patients."
The research team includes Dr. Andrew Halayko, professor of physiology, Canada Research Chair in lung pathobiology and treatment, and research scientist at the Children's Hospital Research Institute of Manitoba (CHRIM); Dr. Abdel Soussi Gounni, professor of immunology and scientist at CHRIM; and Dr. Thomas Murooka, professor of immunology.
"One of the things I'm very proud of is the interdisciplinary team that we've put together," Mendelson said. "We're all contributing our expertise to the project."