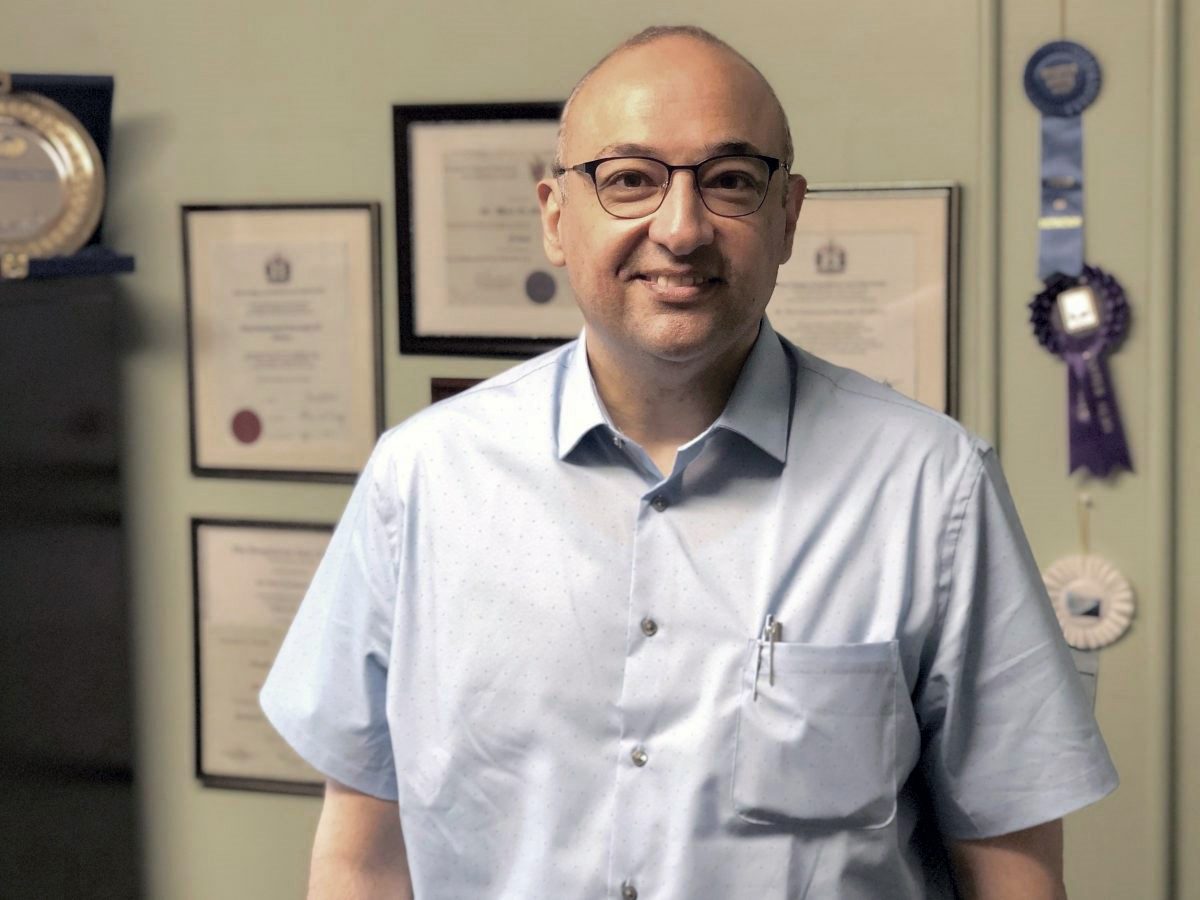 UM researcher investigates pediatric IBD treatment, costs
July 22, 2019 —
As the number of Canadian children with inflammatory bowel disease (IBD) continues to rise, Dr. Wael El-Matary's research aims to help make life easier for families that have children with the non-curable condition.
El-Matary, professor, pediatrics and child health, Max Rady College of Medicine, Rady Faculty of Health Sciences, said that Canada has one of the highest rates of pediatric IBD in the world and it is not yet known why. The chronic condition, which includes Crohn's disease and ulcerative colitis, affects about one in 140 Canadians, he said.
Parents come to El-Matary's IBD clinic wanting to know how well a treatment will work on their child with the condition. Until now, he was unable to predict how biologics (a medical treatment of laboratory-created antibodies that stops certain proteins from causing inflammation) would help a specific child with Crohn's disease.
A recent study he led showed that children with Crohn's disease, and who also have an IgG antibody (anti-Saccharomyces cerevisiae), had better outcomes when taking biologics than kids without the antibody.
"We will be able to have more answers for families about how the disease will proceed," he said. "That's important because we can better predict responses for those patients."
The results of the study were published this month in the Journal of Pediatric Gastroenterology and Nutrition. El-Matary was the corresponding author, and the lead authors were Abin Chandrakumar, El-Matary's research assistant, and Michael Georgy, a summer student. The Children's Hospital Research Institute of Manitoba supported the research.
High cost of IBD
While IBD impacts the child, it can also affect a family's finances, El-Matary said. He is currently conducting a study looking at the indirect and out-of-pocket costs for children with IBD across Canada. For the past two years, El-Matary has been conducting a survey every six months about the associated costs families face. He aims to begin analyzing the data by the end of the year.
"One of the major problems in health care is the costs associated – especially – with those with chronic diseases," he said. "Unfortunately, inflammatory bowel disease in Canada is rising, especially in the pediatric age group."
The indirect costs include absenteeism because parents miss work to look after their child, lost earnings and decreased productivity. According to a report from Crohn's and Colitis Canada, indirect costs in 2018 for IBD in Canada were $1.29 billion.
The out-of-pocket costs paid by the family for health care-related expenses not covered by public health or insurance include pharmacy dispensing fees, parking costs, travel expenses for medical appointments and special diets.
"We want to reduce costs so it will be good for our health care system, but we also want to reduce costs associated with the disease so patients' families can generate more income and they can improve their quality of life," he said. "I think that's vital."
El-Matary and his research team recently conducted a review of nine studies looking into the costs of children with IBD. The paper was published in the Inflammatory Bowel Diseases journal in June.
The article concluded that more research on IBD-related costs in children are needed. The results of this paper reinforce the importance of his current study, said El-Matary, who was the lead author. This research was supported by a grant from the Children's Hospital Research Institute of Manitoba and the Canadian Institutes of Health Research.
"We want to reach a conclusion on how to reduce costs," he said. "This study will give us a solid foundation on how to move forward and discover who the high-cost utilizers are and what factors are associated with high costs. If we work on those factors, maybe we can reduce costs for the health-care system and families."