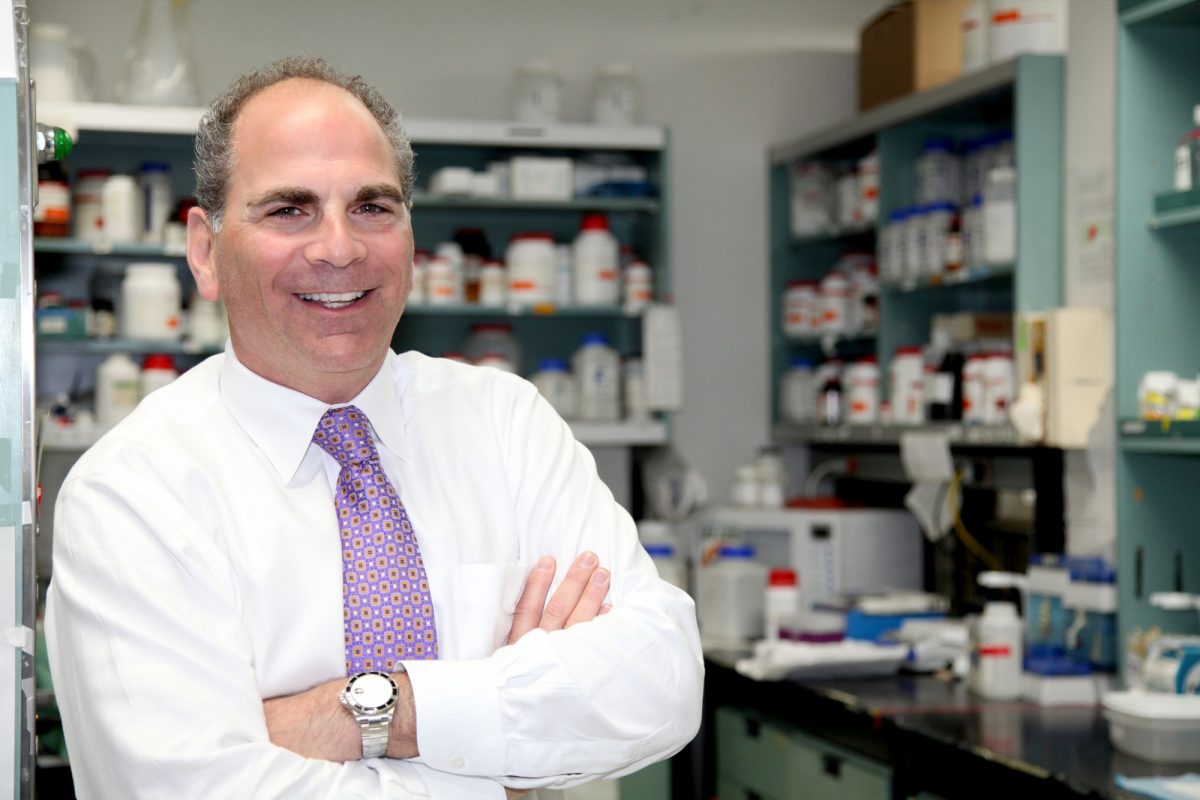 UM research team helps develop experimental drug to prevent cardiac damage in cancer patients
April 23, 2020 —
A collaborative study including researchers from the Rady Faculty of Health Sciences has found that an experimental drug may help prevent cardiac damage resulting from a drug used to treat many types of cancer.
The study, funded in part by the Canadian Institutes of Health Research and the National Institutes of Health, was recently published in the March issue of Nature Cancer and featured on the National Institutes of Health's National Cancer Institute website.
Dr. Lorrie A. Kirshenbaum, one of the senior authors on the paper, is Canada Research Chair in Molecular Cardiology at the University of Manitoba; professor of physiology/pathophysiology and pharmacology/therapeutics, Max Rady College of Medicine; director, Institute of Cardiovascular Sciences, St Boniface Hospital Albrechtsen Research Centre; and head, Division of Cardiovascular Sciences and Disease.
Kirshenbaum's lab has been studying the effects of a chemotherapeutic drug named doxorubicin on the heart. Doxorubicin is commonly given to individuals with breast cancer, leukaemia and childhood lymphoma. Kirshenbaum says that while it is very effective at treating cancer, one of its side effects is that it causes cardiac damage and individuals often go on to develop heart failure.
In collaboration with the Albert Einstein College of Medicine in New York, the researchers helped develop an experimental drug named BAI1. They found that BAI1 can prevent the damaging effects of doxorubicin.
BAI1 works by specifically targeting a protein called BAX. Doxorubicin activates BAX which programs heart muscle cells to die by two different processes: apoptosis and necrosis. BAI1 blocks both of these processes, thereby preventing heart muscle cell damage.
"This is one of the first demonstrations by which a small molecule can selectively target both cell death pathways in the heart that cause heart muscle cell damage without interfering with doxorubicin's ability to treat cancer," says Kirshenbaum.
The development of BAI1 could have a significant effect on how cancer is treated, allowing oncologists to use higher concentrations of doxorubicin without necessarily affecting cardiac function, giving them the ability to kill the cancer quicker and more efficiently.
"It's a very profound advancement in the field. It not only speaks to the pathways at the molecular level that regulate cell death in cancer cells, it points to the fact that we're at a stage where we can selectively target using special drugs to mitigate the damaging effects of these chemotherapeutic drugs on the heart," says Kirshenbaum.
Kirshenbaum says the study included a multi-step approach to prove the efficacy of BAI1, using four different model systems with zebrafish and mice and different forms of cancer (breast cancer, leukaemia, to prove that their results.
"Overall it's very exciting, we're hoping to get into clinical trials in the near future. The goal would be to ultimately use this in combination as an adjunctive therapy for individuals undergoing chemotherapy treatment with doxorubicin to prevent heart damage," he says.
"This study is an example of the 'world-class' research being conducted at the Rady Faculty of Health Sciences and will potentially have a global impact. It also demonstrates how our partnership with our affiliates like St. Boniface Hospital Albrechtsen Research Centre can lead to outstanding research successes," said Dr. Brian Postl, dean, Rady Faculty of Health Sciences.
Kirshenbaum added, "The reach of UM research often extends beyond Manitoba and Canada and, in this case, the implications are quite broad. The work has real promise of translating into new therapies on a global scale that will help people with breast cancer, lung cancers and children with leukaemia."