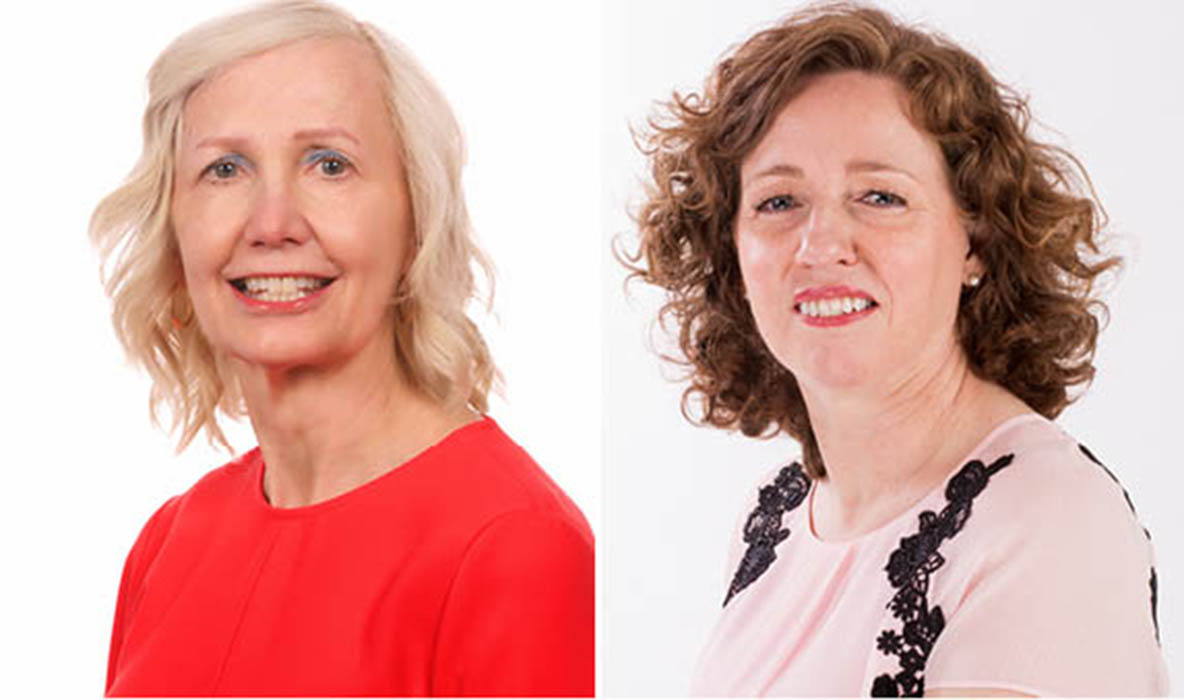 UM nursing profs recognized for excellence
December 21, 2021 —
Two faculty members from the College of Nursing, Rady Faculty of Health Sciences were recently honoured with prestigious awards from the Canadian Association of Schools of Nursing.
Dr. Roberta Woodgate, distinguished professor and Canada Research Chair in child and family engagement in health research and healthcare, received an award for research excellence from the association.
As the leader or co-leader of research studies, Woodgate has been involved in securing more than $46 million in grant funding since joining the college in 2000.
"There are a lot of colleagues of mine who do great work across the country, so to get this and be a part of a group of people who in the past have gotten it really feels good," she said.
Woodgate, who is also a researcher with the Children's Hospital Research Institute of Manitoba (CHRIM), has been a leader in engaging children and families in research, applying innovative approaches that amplify the voices of children and families most affected by the research. She has embraced a human rights-based approach that views the highest attainable standard of health as a fundamental human right.
Woodgate has published over 150 peer-reviewed scholarly research articles and delivered hundreds of peer-reviewed papers at scientific meetings. She has earned a reputation as a world-class leader in child health and patient engagement and is valued for her expert contributions in research, service delivery and policy development at local, national, and internationals levels.
"I see awards like this as a way of really recognizing the voices of all the young people and families who have participated in my research," she said.
Also recognized was Dr. Christina West, associate professor of nursing and researcher with CHRIM, who received an award for excellence in nursing education for a tenured faculty member.
West currently teaches advanced philosophy for nursing science, qualitative research methods, and evidence-informed practice at the master's and doctoral levels.
The award particularly recognized a four-year program of experiential mentorship she developed and led with graduate students and faculty from the College of Nursing. She noted the contributions of Dr. Donna Martin, associate dean, graduate programs and Dr. Kendra Rieger, who is now an assistant professor at Trinity Western University.
"As part of these experiential mentorship initiatives, we simultaneously conducted three qualitative research studies to look at the experiences of graduate students and faculty, as well as to inform the ongoing development of the mentorship program," West said.
The program has led to grad students and faculty members collaborating on two peer-reviewed publications in the International Journal of Qualitative Methods and Nursing Education Today.
"I believe we created community through this mentorship work, and I am proud to have been a part of these initiatives," West said. "I also feel honoured to have witnessed the growth and leadership of the participating graduate students."