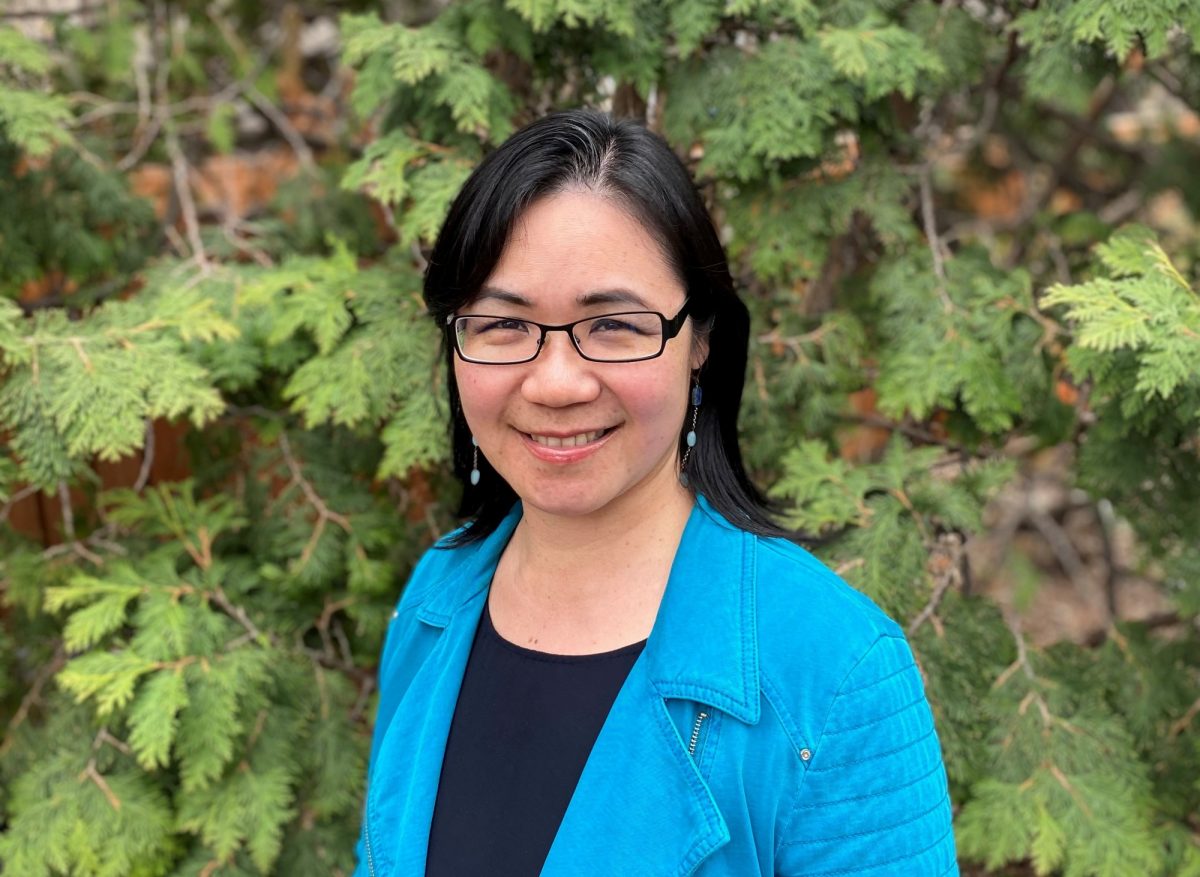 UM medical educator receives Royal College of Physicians and Surgeons of Canada/AMS award
August 18, 2021 —
Dr. Ming-Ka Chan, co-director of the Office of Leadership Education, Rady Faculty of Health Sciences, is the recipient of the 2021 Royal College/Associated Medical Services Donald Richards Wilson Award.
The annual award is given to a person or team who has demonstrated excellence in integrating CanMEDS roles into Royal College or other health related training programs.
"I was really honoured because I was nominated by my mentors and peers that I have been collaborating with, so that in itself was very special to be recognized by them," says Chan.
Developed by the Royal College of Physicians and Surgeons of Canada in the 1990s, CanMEDS is a physician education framework where different roles intersect and overlap. The purpose of CanMEDS is to provide a foundation of competencies for all medical practitioners in Canada to improve patient care.
Chan says CanMEDS has been part of her entire academic career and has since provided her with "untold value" first within her residency in pediatrics, then as a practicing pediatrician and as an educator.
"CanMEDS work allowed for some networks and communities of practice to develop. I would say those were a real source of joy, learning and academic fulfillment. I feel really privileged to work in this space," says Chan.
The CanMEDS roles that consistently define Chan's career are the leader and scholar-teacher roles. She has provided medical leadership education in a variety of spaces, including Sanokondu, a multi-national community of practice for healthcare leadership education.
Chan is one of the teaching faculty and planning committee members for the Canadian Leadership Institute for Medical Education (CLIME) which launches its next iteration (CLIME 2.0) virtually from Nov 15-17, 2021, and supported the development of an equity, diversity and inclusion library toolkit with the Office of Equity, Diversity and Inclusion (EDI) in the Rady Faculty of Health Sciences.
While Chan says she is proud of the initiatives she has been a part of or led, she takes the most pride in the elements within them that build connectedness. "I think that the one-on-one or group connections have had greater impact than any one initiative per-se. The relationship-centered aspects are the most important," says Chan.
Certain aspects of Chan's academic work have evolved over time, as she has seen the need to focus more on social justice, anti-racism and bias in medical education especially in relation to leadership education.
"One of the key moments for me was being invited to be a part of the Indigenous health undergraduate teaching program for UM medical students. That opened my eyes to just how broad the inequities were and still are, and I really had to exponentially expand my journey in truth and reconciliation.
"I think everyone in health care needs to be immersed in social justice. That has never been more apparent or more urgent than in this pandemic/syndemic. As physicians, we have a level of power and privilege and that means that we can have influence on health and health care, health equity and system improvement.
"For me, good leadership is the parallel of good followership or good citizenship, and is the way we foster learning. It is the process by which we engage with others to achieve a common purpose, for better care, better health systems and a better society," says Chan.
This is the first time the Donald Richards Wilson Award has been given to a medical educator in Manitoba, since it was first established in 2004. All of the Royal College of Physicians and Surgeons of Canada award recipients will be honoured at the 2021 National Awards Ceremony, held virtually October 5, 2021.