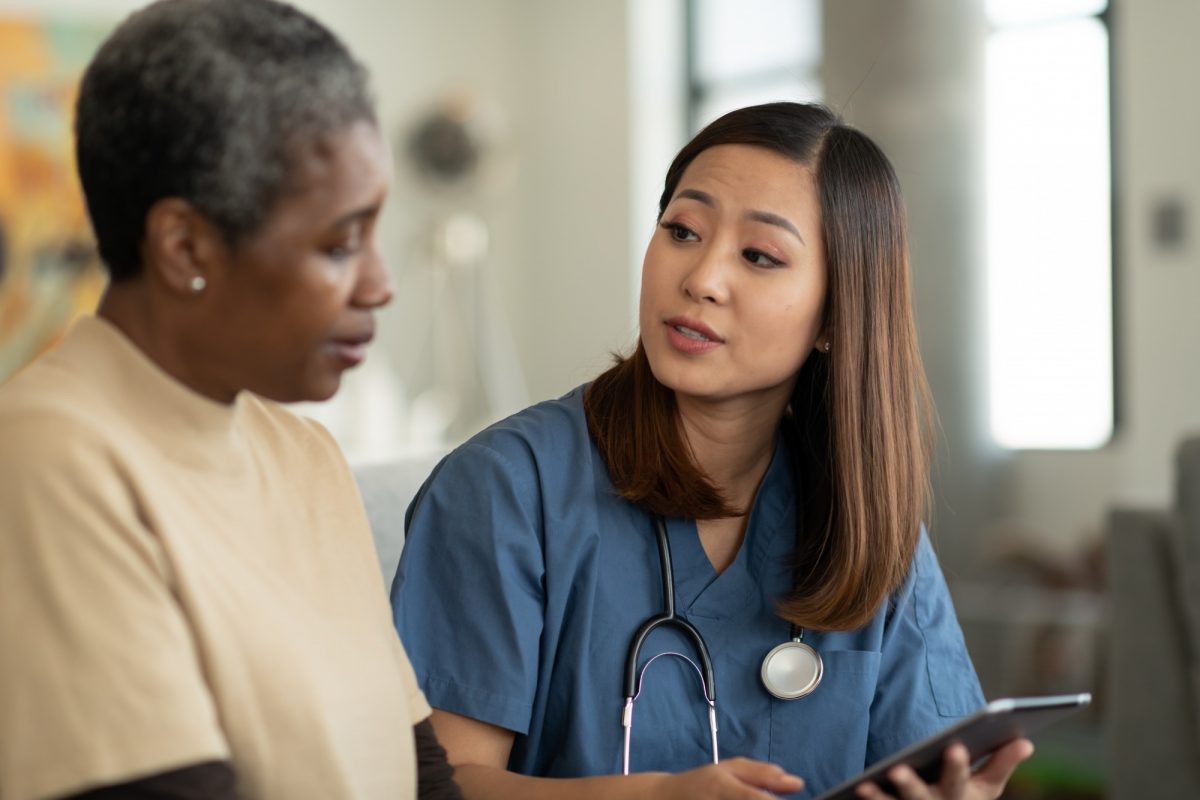 UM grad students receive significant CIHR research awards
May 6, 2022 —
Three University of Manitoba graduate students, including two from the Rady Faculty of Health Sciences, were among 255 across Canada to receive doctoral research awards from the Canadian Institutes of Health Research (CIHR) in April. Each student received $105,000 over three years for their projects.
Naomi Armah, a PhD candidate with the College of Nursing, was funded for her study into empathy-based intercultural communication in undergraduate nursing. The study will utilize interviews with nurse educators, patients, family caregivers and fourth-year students in the bachelor of nursing program.
She said many health-care workers fail to understand people from different cultures because of their cultural background, lack of empathy, limited knowledge and skills in cultural interactions, or the patient's language, choices or expectations. This, she said, poses a challenge to how health-care workers talk to, understand and care for their patients.
Armah, who moved from Ghana to Winnipeg in 2015 for UM master's program in nursing, said her interest in the topic stemmed in part from her master's thesis and her observations working in health care.
"A lot of immigrants, Indigenous people and visible minorities go through stereotypical interactions and face racism in communication with health-care workers. These encounters sometimes put them off and negatively impact their access to health care and their ability to express themselves well because they don't feel heard or understood," she said.
"A lack of empathy-based intercultural communication has detrimental effects on health care delivery and patients' health outcomes."
Lindsay Allen, a first-year PhD student in community health sciences at the Max Rady College of Medicine, received funding for a project looking into health service partnerships between Indigenous medicine and bio-medicine practitioners in eastern Manitoba.
Through the project, initiated by the Turtle Lodge Council of Indigenous Elders, she plans to run a training series on relevant history, including the impacts of colonization and residential schools and Indigenous culture.
This work builds on that of Giigewigamig First Nations Health Authority and the Pine Falls Hospital in Pine Falls, Man., which has been developing a model from the visionary work of local Indigenous Elders. In addition to medical examination rooms, the facility has a traditional ceremony room and supports access to traditional Indigenous foods and medicines.
"This is a huge win after many years of advocacy on the part of Indigenous communities to be able to access traditional medicines," Allen said. "But discrimination and cross-cultural misunderstandings still linger."
She expects the project will build cross-cultural relationships and reduce discrimination so Indigenous people will experience more cultural safety when accessing hospitals, which could ultimately improve health outcomes. She also plans to develop a curriculum for conducting similar training in other parts of Canada.
Bradley Feltham, a PhD student in food and nutritional sciences at the Faculty of Agriculture and Food Sciences, was funded for a project to study whether omega-3 fats could be used to protect babies from fetal alcohol spectrum disorders (FASD).
"Sadly, there is no way of fixing FASD, but proper nutrition may help," Feltham said. "Good nutrition during pregnancy is needed for a baby's growing brain, as the baby uses its mother's food to grow, and omega-3 fats are considered a healthy 'brain food'."
He said the funding will allow the use of cutting-edge techniques, such as metabolomics and next generation RNA sequencing. These techniques will allow for a high-resolution snapshot of the brain tissues he is assessing at both the metabolic and genetic levels.
"By using these techniques, we can get large amounts of data that we can have available for us and the scientific community at large, to generate new hypothesis on the role omega-3 may play in FASD development in the brain," he said.
Feltham, who is Métis, said he was partly driven to this research by recommendations in the Truth and Reconciliation Commission of Canada's Calls to Action 33 and 34, which call on national, provincial and territorial governments to address and prevent FASD.