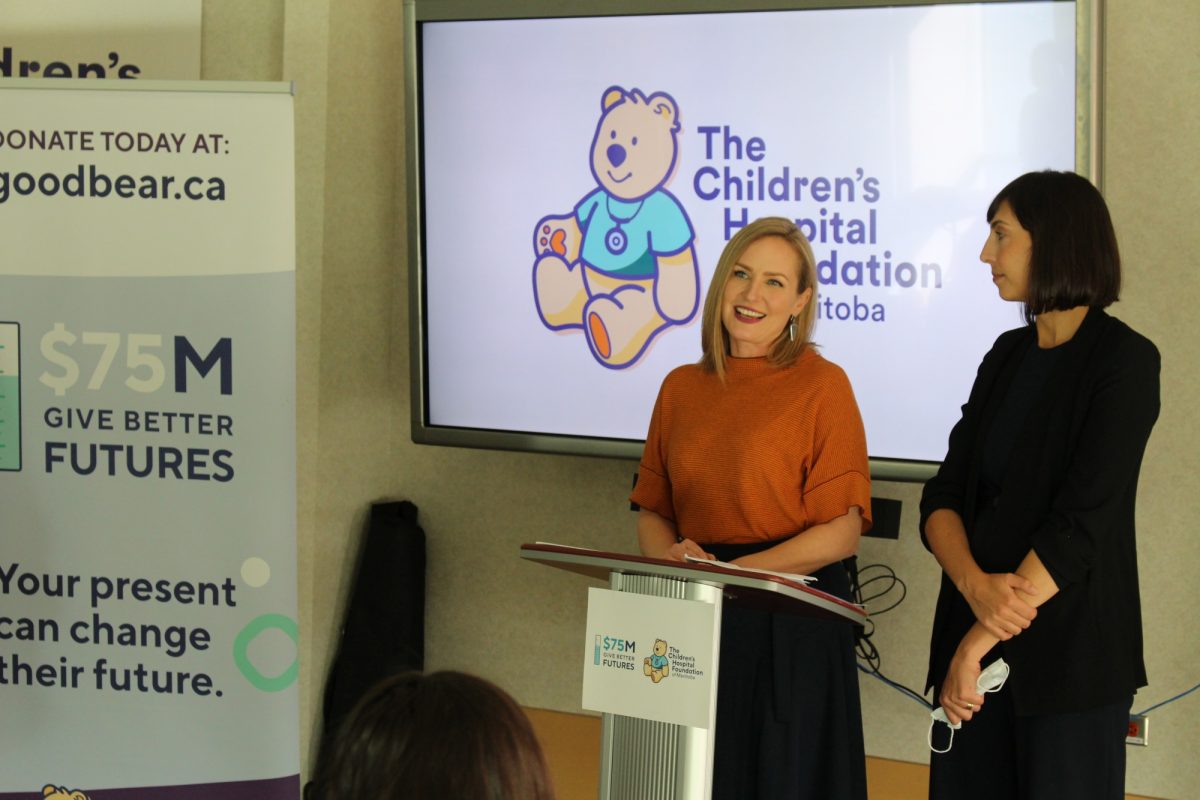 UM faculty to lead $450K child mental health research project
November 30, 2022 —
The Children's Hospital Research Institute of Manitoba (CHRIM) announced an innovative new interdisciplinary program for mental health research for children and youth Nov. 23.
PRIME – Partnering for Innovation in Mental Health through eHealth Excellence – will be led by Dr. Mandy Archibald, assistant professor at the College of Nursing, Rady Faculty of Health Sciences, and Dr. Leslie Roos, assistant professor of psychology, Faculty of Arts.
The project received $450,000 in funding over the next three years from the Sobeys Family of Support in partnership with the Children's Hospital Foundation of Manitoba.
PRIME is the fourth "research theme" developed by CHRIM. Research themes comprise groups of interdisciplinary researchers to tackle large, complex issues in a variety of projects and studies.
The previously announced themes look at research in breathing disorders, diabetes and neurodevelopment and rehabilitation.
Archibald and Roos have both collaborated in other CHRIM research themes. They said mental health for children and youth has repeatedly come up as an important topic, and they believed it could benefit from having its own research theme. They will engage in outreach with interdisciplinary academics, clinicians, policy makers and members of the community over the next six months to set priorities in the area of technology-enhanced mental health supports.
"In Canada, we know that 70 per cent of mental health problems have their onset in youth and adolescence. We need a responsive infrastructure to help support this. With COVID, we saw these challenges expand exponentially," Archibald said.
She sees PRIME as an opportunity for researchers to collaborate on multiple eHealth-related projects associated with mental health.
"By generating a comprehensive understanding of needs and priorities, this can provide a roadmap for a lot of access points for people to jump in and lead different sections of that, all under the umbrella of doing better for youth and families in Manitoba," she said.
The researchers noted success in electronic solutions like online forums that have already benefited Manitobans.
"We heard a lot from parents early in the pandemic that they were going to online forums for advice on how to support their child's mental health or how to deal with stresses around the house," Roos said.
She noted that eHealth therapeutics for mental health have been in development for over a decade, but that there has been an uptick in both innovation and use since the pandemic.
"Families are increasingly going online to look for mental health information and interested in eHealth supports. We need research on how to best use technology to address mental health needs and catch-up with the rapid-pace of the eHealth industry," Roos said, adding part of her research will involve identifying those who aren't using electronic models and bringing together blended models of care that provide accessible online information with in-person connections to community agencies.
"We really see an opportunity for PRIME to be home to a lot of fantastic eHealth research that is relevant to child and youth mental health in Manitoba."
Archibald will focus much of her work in PRIME on living labs, a user-centered platform she has used in some of the other research themes. Living labs, she said, are often used like smart home systems, garnering data from people's real-life. Her work expands living labs for use as family-centred knowledge exchange systems.
"We have been working with families to create an interactive and inclusive online system that not only includes a registry so we can readily access and work with these individuals long term, but enables timely feedback on the research process and outcomes," she said. "The vision is to continually gather information from families to help inform the work we are doing and feed back the outputs to them in a timely manner."
On a previous project under another CHRIM research theme, Archibald was looking at building an in-person lab, but the focus was switched once the pandemic hit.
"We started looking at the virtues of online delivery, which really fits with the PRIME theme as well," she said. "We may be able to reuse some of that project's technological infrastructure and streamline the process for PRIME."