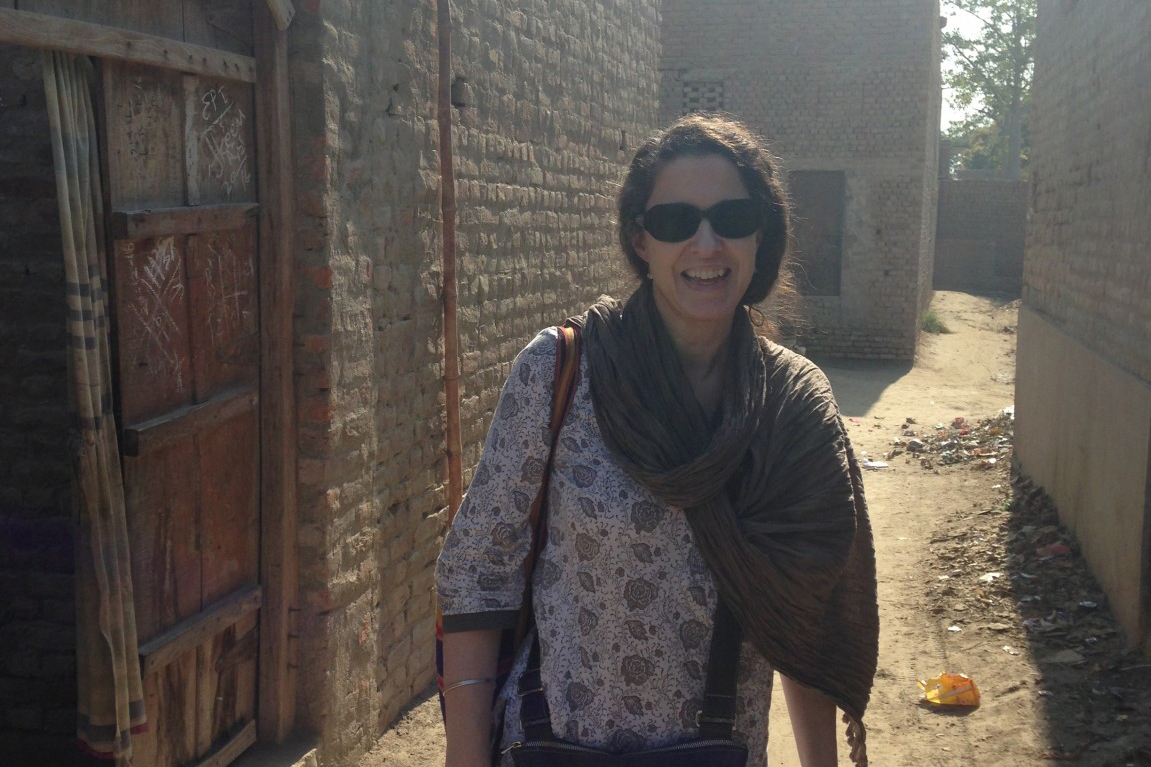 UM faculty member named as one of Canada's top Women in Global Health
December 7, 2018 —
An interest in global health developed during med school turned into a passion for a Rady Faculty of Health Sciences clinician scientist and, now, distinction as a leader in international health.
Dr. Maryanne Crockett, a faculty member in the Max Rady College of Medicine and associate with the Centre for Global Public Health, Rady Faculty of Health Sciences was recently honoured in the first-ever Canadian Women in Global Health (CWIGH) List.
The list, released Nov. 21, highlights the work of 112 Canadian women in leadership positions who have made a substantial contribution to global health. Published by the Canadian Society for International Health (CSIH), the list aims to improve the visibility of women in global health by recognizing their achievements and offering a useful guide of expert sources to journal editors, conference organizers and media.
"I am honoured to be included on this list of amazing women who are making a difference in global health," said Crockett. "I also know that the list represents a small percentage of the many Canadian women who focus their time and energy on improving health and equity around the world, including my colleagues at the University of Manitoba, Dr. Lisa Avery and Dr. Marissa Becker."
Crockett, section head, Pediatric Infectious Diseases, and associate professor, Pediatrics and Child Health, Medical Microbiology and Infectious Diseases and Community Health Sciences, has been involved in global health since medical school when she spent a summer in rural Guyana. Her research interests include maternal, newborn and child health, as well as infections among pediatric immigrants and travelers.
According to CSIH, women make up the majority of the health workforce and yet remain under-represented in leadership and decision-making positions.
"I think that historically there have been more men in leadership and decision-making positions in global health as in many other areas, however, I am optimistic this is changing," Crockett said. She noted that initiatives like the list and global meetings such as the Women Leaders in Global Health Conference, which was held in England last month, are working to address the wage gap issue through networking and mentorship.
Crockett is currently working in India with the Centre for Global Public Health's maternal, newborn and child health team at Uttar Pradesh Technical Support Unit. She'll also be delivering a lecture this month at King George's Medical University (KGMU) and participating in a number of meetings in Delhi.
"KGMU has been an implementing partner on our child health grant in Uttar Pradesh and we are currently finalizing an agreement between the U of M and KGMU for faculty and student exchanges," she said.