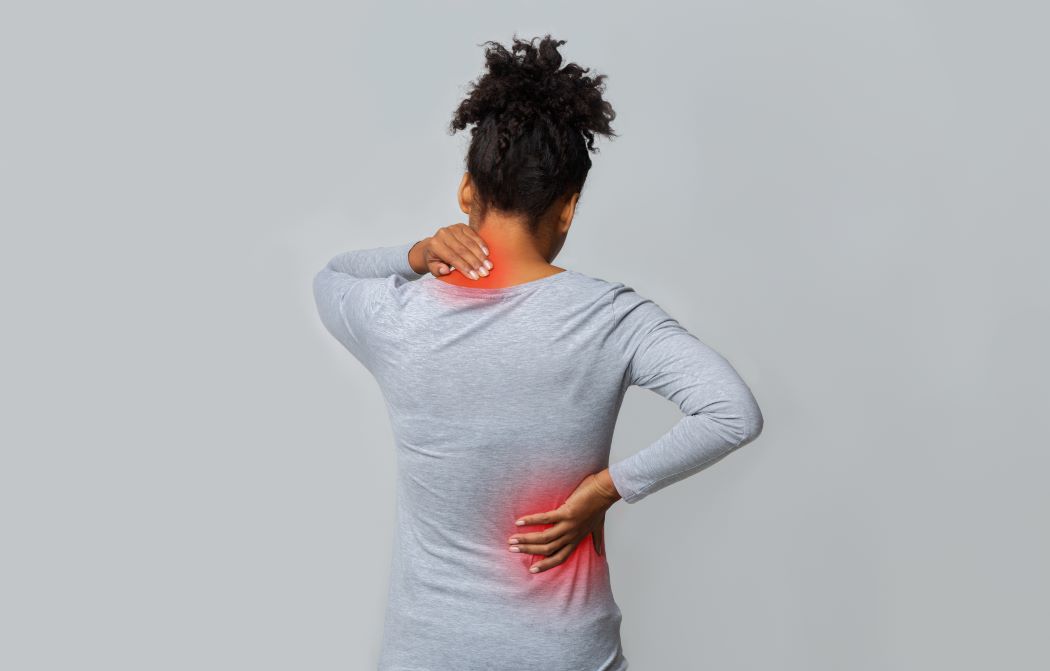 UM-created program helps patients with chronic pain attain better quality of life
March 6, 2023 —
One in five Canadians lives with chronic pain.
It might be constant aching or throbbing caused by a health condition. It might be the stabbing repercussions of an accident or injury. It might be a sore lower back – Canada's most common form of chronic pain.
Whatever part of your body keeps hurting, you'd likely assume that any form of treatment would target your symptoms.
But a new web-based therapy program developed by a UM team – six psychologists, two pain doctors and a physiotherapist – takes a different approach.
It helps patients shift their focus from being locked in an endless battle against pain to accepting it as a "passenger" on their life journey. While bringing pain along for the ride, patients commit to a goal of reconnecting with the activities and people they love.
"It's all about learning to have a different relationship with our internal experiences, so our energy is focused on doing things that really matter to us," says Dr. Brigitte Sabourin, assistant professor of clinical health psychology at the Max Rady College of Medicine in the Rady Faculty of Health Sciences.
"If we're always chasing the next temporary decrease in pain, we get caught on a hamster wheel. The goal of this program is to break free from the hamster wheel and reclaim our life."
This approach is called acceptance and commitment therapy (ACT). It is evidence-based, having been scientifically proven to have a positive effect on patients' mental and physical health, social functioning and quality of life.
ACT is effective for conditions such as anxiety, depression and eating disorders, Sabourin says, and more than 100 randomized controlled trials since 2004 have demonstrated its benefits for people with chronic pain.
There's currently a wait time of up to three years to be seen as a patient at the Health Sciences Centre (HSC) Pain Management Centre, where Sabourin is part of the multidisciplinary team, or at the Pan Am Pain Clinic.
To address the need for better access to care, a team led by Sabourin and Dr. Renée El-Gabalawy, associate professor of clinical health psychology and anesthesiology, perioperative and pain medicine, received funding from the HSC Foundation to create and evaluate the Internet-based Multidisciplinary Pain Acceptance and Commitment Therapy (IMPACT) Program.
The self-directed, interactive online program consists of seven units that patients work through independently. Each takes about an hour to complete. Manitobans with lived experience of chronic pain contributed to the content and are featured in video segments.
The program also provides help with topics such as communication and relationships, exercise, sleep and medication.
One strategy that patients learn through IMPACT is that rather than avoiding activities because of their pain, they can problem-solve and ask for help with modifications. "The more you do this, the easier it becomes," Sabourin says.
One patient was able to phone the host of an upcoming Christmas gathering and say that because of her pain, she would need to lie down several times during the party. The host gladly provided a bedroom where the patient discreetly took rest breaks.
"She had the best time," Sabourin says. "It was just so freeing and empowering."
Sabourin's team recently completed a pilot study of the IMPACT Program. Adult participants were assessed before they started the program, immediately after completing it, and six months later.
"The results after six months showed sustained improvement in areas such as pain interference in day-to-day life, physical and mental health, self-efficacy (belief in one's own capabilities), and willingness to do things even with pain," Sabourin says.
The UM team has partnered with researchers across Canada in jointly launching a new website, the Power Over Pain Portal. The IMPACT Program is now one of a large number of programs addressing pain that any Canadian can access for free through this portal.
"Having IMPACT available on this platform will allow us to do further research on its effectiveness," Sabourin says. "We would also like to conduct a larger trial and continue to fine-tune the program to make it as helpful and user-friendly as possible."