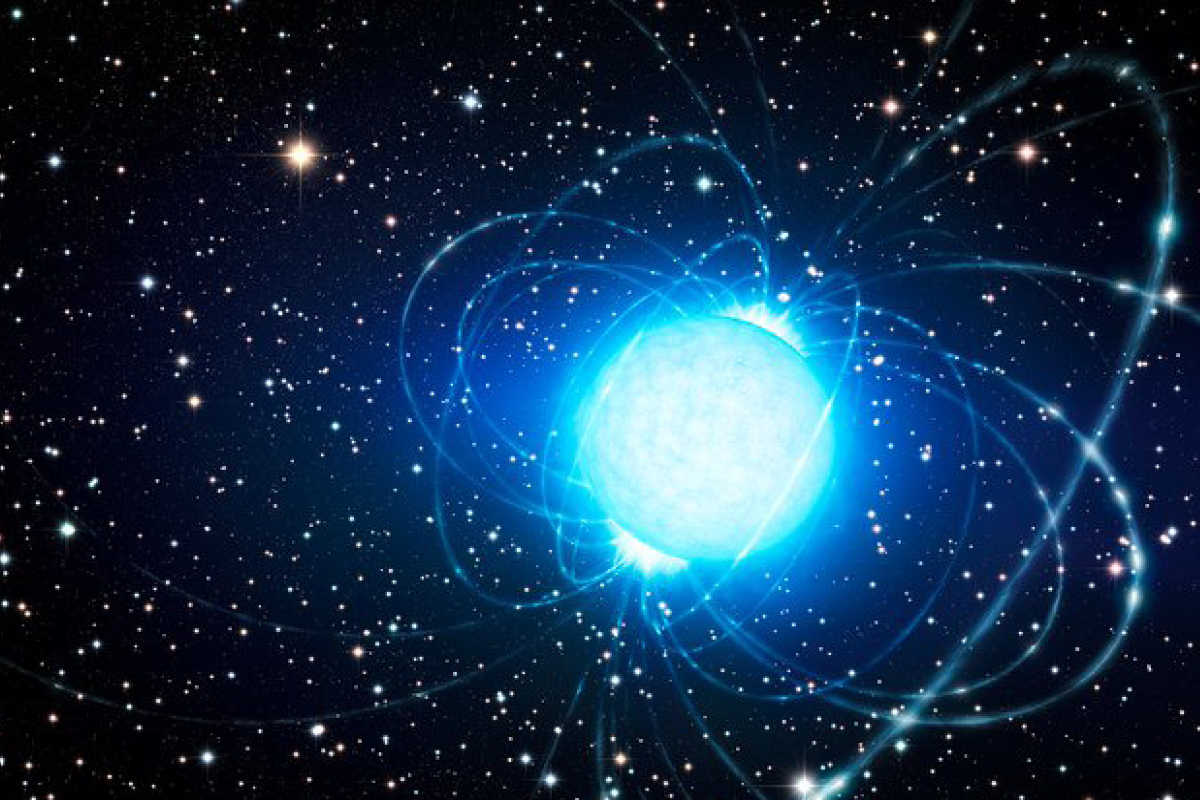 UM Café Scientifique: Windows on the Universe
Join us to hear how UM scientists are exploring the cosmos
April 28, 2023 —
We have entered a new era where astrophysicists and nuclear physicists can work in concert to piece together the puzzles that astrophysical observations present. Technological advancements in nuclear physics techniques have increased the precision of earth-based measurements, and advancements in computing power allows for increasingly more complex theories to be calculated.
For astrophysicists, modern facilities like The Laser Interferometer Gravitational-Wave Observatory (LIGO) and NASA's Neutron star Interior Composition ExploreR (NICER) have opened whole new windows to view and study the Universe and its most exotic stellar corpses, particularly neutron stars. These developments have pinpointed the major role of neutron stars and their collisions in the creation of heavy elements like gold and platinum, providing a more complete understanding of the make-up the matter in our universe.
Join our expert panel of physicists and astronomers for a conversation exploring the frontiers of the ultra-small and mega-large in this next era of precision nuclear physics and multi-messenger astrophysics.
 Moderator:
Dr. Kyle Shiells, Assistant Professor, Physics and Astronomy, UM's Faculty of Science
 Panelists:
Dr. Juliette Mammei, Associate Professor, Physics and Astronomy, UM's Faculty of Science
Dr. Jorge Piekarewicz, Distinguished Research Professor, Physics, Florida State University
Dr. Samar Safi-Harb, Professor, Physics and Astronomy, Tier 1 Canada Research Chair in Extreme Astrophysics, UM's Faculty of Science
Add the May 10 Café Scientifique to your calendar and join us at the Smartpark Hub at 100 Innovation Drive beginning at 7 pm and ending by 8:30 pm. Parking available. Coffee and other refreshments will be served.
Or join us for online viewing 7 pm CST to watch the live stream. Participate during the live session by asking your questions via email to: Research [dot] Communications [at] UManitoba [dot] ca
This is a hybrid event with both in-person and virtual options to attend.
Please register by May 8 to attend in-person or receive the virtual link to attend online.
About UM Café Scientifique
The UM Café Scientifique series brings together experts with non-researchers in a relaxed atmosphere to learn about their research and the questions it raises. Cafés are scheduled throughout the academic year, on a weeknight, and encompass topics that reflect the breadth of research underway at the UM. They are hosted and organized by the Office of the Vice-President (Research and International) and are presented as part of the Learning for Life Network.
Research at the University of Manitoba is partially supported by funding from the Government of Canada Research Support Fund.