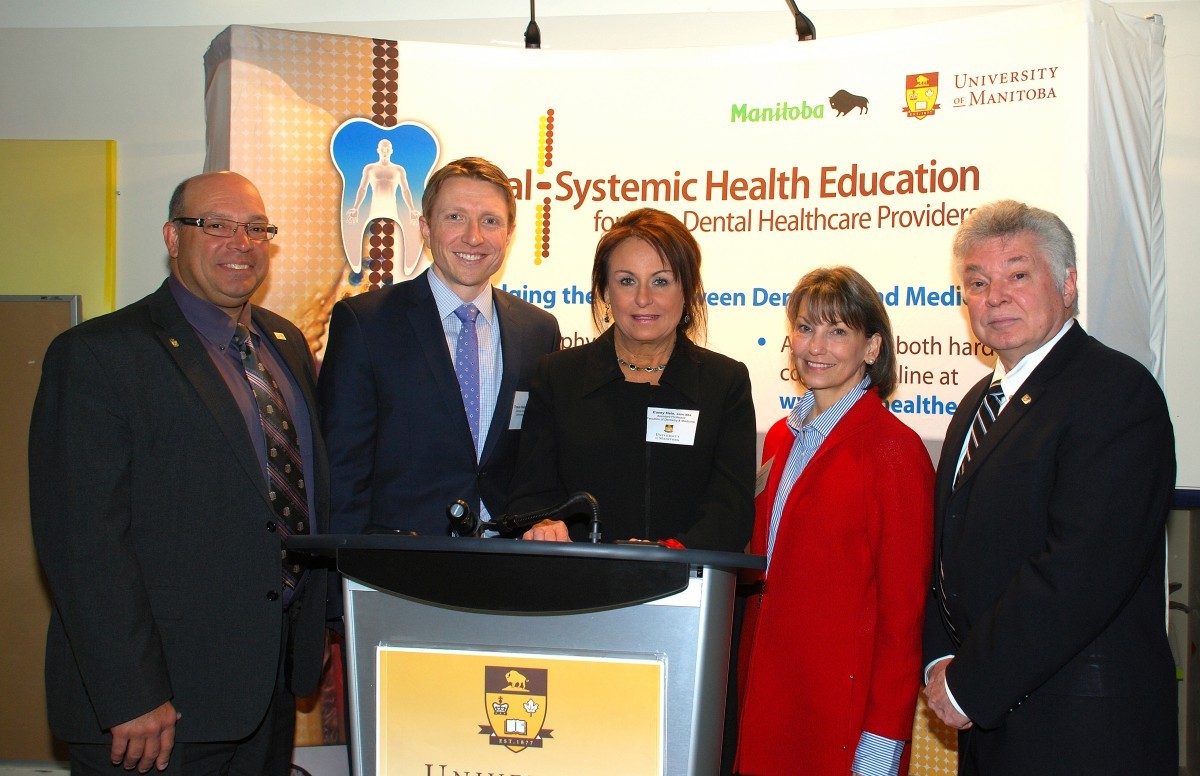 U of M wins prestigious Royal College award for curriculum excellence
The honour positions U of M CPD as global leader of interprofessional education
July 9, 2015 —
The Continuing Professional Development (CPD) Program – Dentistry/Dental Hygiene of the University of Manitoba has been selected as a recipient of the 2015 Royal College Accredited CPD Provider Innovation Award. This annual award recognizes accredited CPD Providers for their innovative development and implementation of educational or administrative policies, processes, resources or tools.
CPD-Dentistry/Dental Hygiene was selected for this prestigious honour based on the Oral-Systemic Health Day Interprofessional Education event held in February 2014 at the U of M. This successful event included 200 physicians, dentists, dental hygienists, nurses and others in a format that combined group learning, interprofessional case-based discussion and skills training. Supported by staff from the entire Division of CPD in the College of Medicine, it now serves as a model for other Royal College-accredited CPD Programs.
"Our group is deeply humbled by this honour. It is truly a testament to the dedication, expertise, and passion the U of M's CPD-Dentistry team has for the advancement of world-class interprofessional education curriculum development," says Casey Hein, the Director of Education, Continuing Interprofessional Development.
The award positions CPD-Dentistry/Dental Hygiene as a leader in Interprofessional Education (IPE) curriculum innovation. It was also recently named the winner of the 2015 William J. Gies Award for Outstanding Innovation – Academic Dental Institution for the team's work in creating the Oral-Systemic Health Education for Non-dental Healthcare Providers curriculum which formed the basis for this IPE event. The Gies Award is offered by the Gies Foundation, an arm of the American Dental Education Association.
As part of this Royal College award, the CPD-Dentistry/Dental Hygiene team has been invited to present its groundbreaking work at the 7th National CPD Accreditation Conference on September 28-29, 2015 in Ottawa, where the award will be formally presented to Ms. Hein, and Dr. Jeff Sisler, Vice-Dean, Continuing Competency and Assessment, Faculty of Health Sciences, by the Royal College.