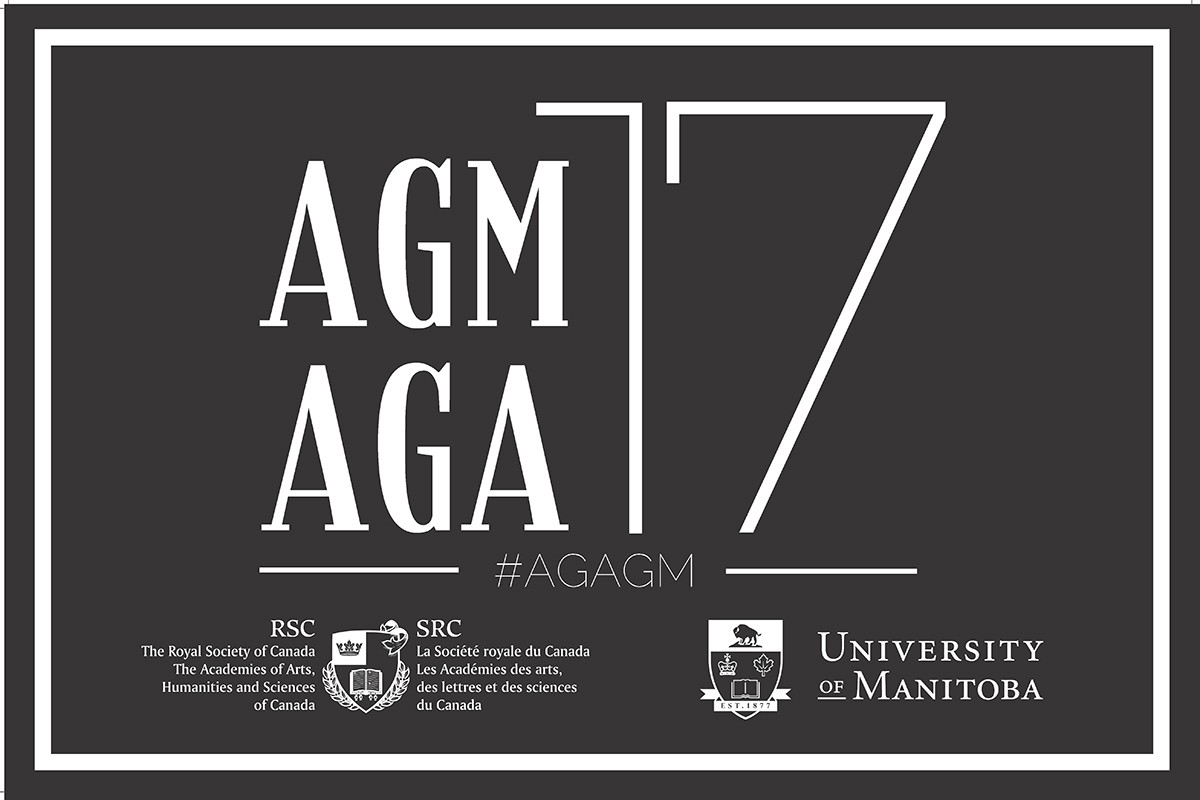 U of M to host Royal Society
May 12, 2015 —
The Royal Society of Canada's (RSC) president-elect Maryse Lassonde shared exciting news with the U of M community on May 11.
"RSC is proud to announce that its annual meeting will be held in Winnipeg in 2017, hosted by the University of Manitoba.  Since this is the 150th anniversary of the country and the 140th of the university, it should be an exceptionally memorable event!" said, Graham Bell, RSC president.
Lassonde was in Winnipeg attending the reception honouring U of M RSC medal winner Gerald Friesen and three new College Scholars (Esyllt Jones, Kiera Ladner, Laura Loewen) where she shared the news and unveiled the 2017 AGM sign with Digvir Jayas, vice-president (Research and International).
"Hosting the RSC AGM will allow our institution to further showcase our researchers and their research programs to the rest of Canada," said Jayas. "The U of M has been a longstanding partner with the RSC, and we are delighted to continue our collaboration in this way."
The University of Manitoba has 42 current Fellows, 3 Members of the College (launched in 2014), with a total of 60 Fellows since 1954.
Founded in 1882, the Royal Society's mission is to recognize scholarly, research and artistic excellence, to advise governments and organizations, and to promote a culture of knowledge and innovation in Canada and with other national academies around the world.
Research at the University of Manitoba is partially supported by funding from the Government of Canada Research Support Fund.