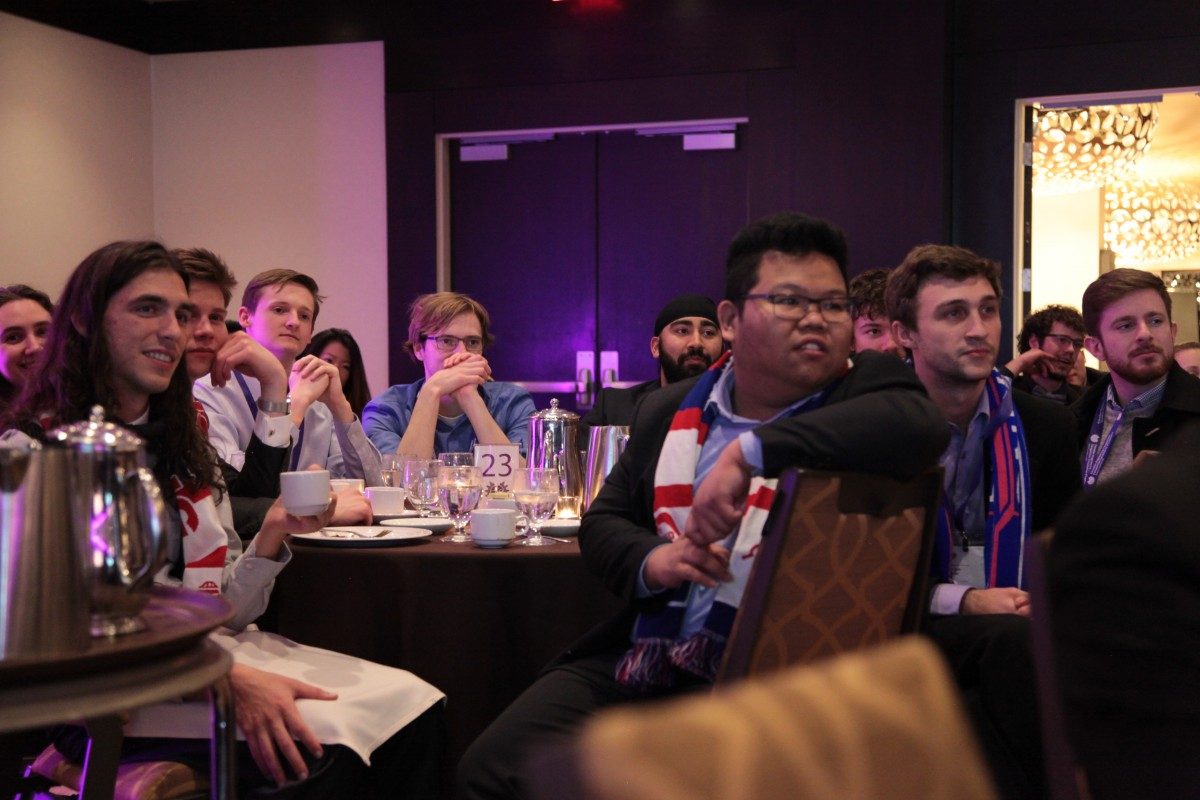 U of M team creates best way to mine an asteroid, win competition
March 28, 2018 —
Twelve students from the University of Manitoba Faculty of Engineering represented the University of Manitoba at the 2018 Canadian Engineering Competition, which was hosted by Ryerson University from March 8-11.
The Programming team placed first overall. Team members included final year ECE students Austin Shaski (computer engineering), Chelsea Taylor (computer engineering), Cole Bouchard (computer engineering), and Matthew Kehler (electrical engineering).
This was the first year that the Programming competition was held at the Canadian Engineering Competition. Six teams from across Canada competed this year.
The Re-Engineering team placed second overall. Team members included Dayakarn Sandhu (electrical engineering) and Nick Couture (mechanical engineering).
In their words
Computer engineering student Austin Shaski explains the competition:
"The problem given to our team was to build an application that manages the autonomous mining of an asteroid belt, with the overall objective of maximizing profits. We had to interface with a simulated mining environment, set up by the conception organizers, via JSON formatted HTTP requests. Using these requests we were able to perform operations such as building mining hubs, receiving prospecting reports, and scheduling the transportation of mined ore.
"Our team's approach to the problem was to create a system that achieved a profit as fast as possible, then to make improvements from there. We selected this approach as we realized the technical complexity of the problem for the limited time frame. We chose to implement this solution in the C programming language due to our team's previous embedded software experience. With this solution we were able to deploy more mining hubs to profitable regions of the asteroid belt than any other team."