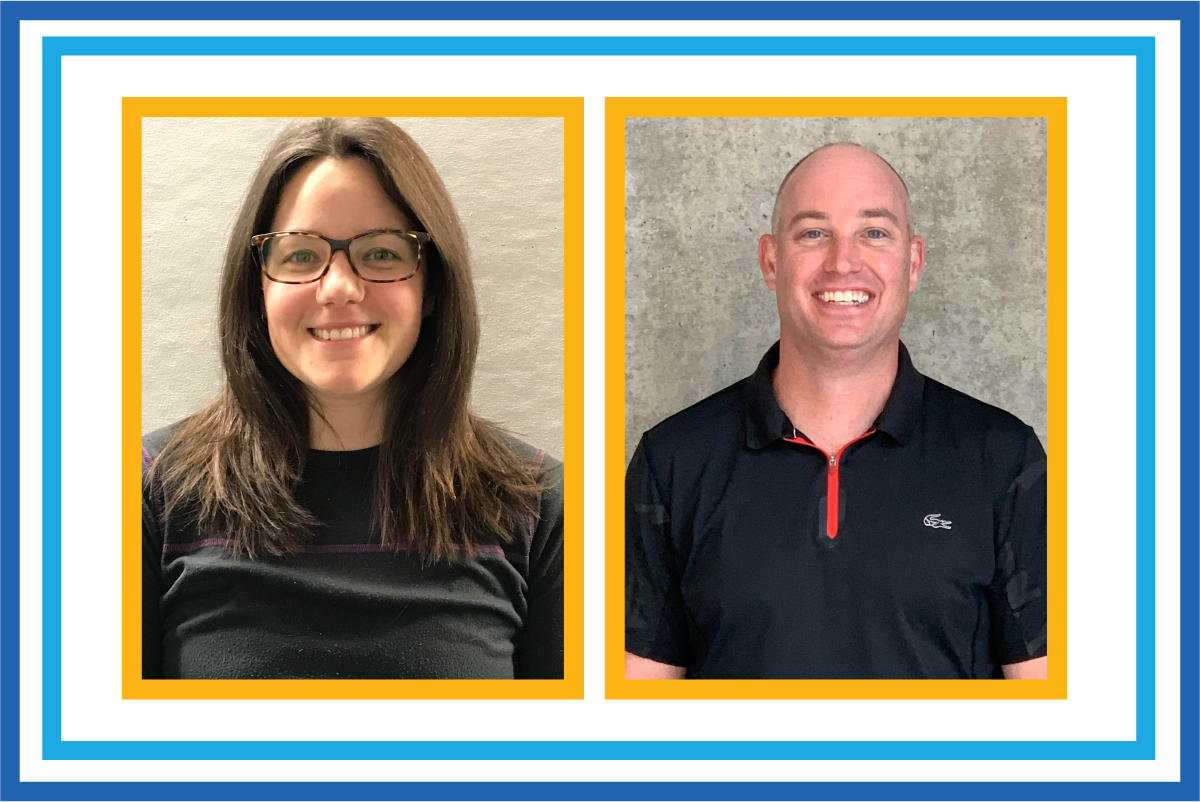 Two FKRM students recipients of funding through Research Manitoba Awards
Students Nicole Brunton and Craig Hillier have received funding for their respective projects through Research Manitoba Awards.
November 18, 2022 —
Factulty of Kinesiology and Recreation Management students, Nicole Brunton and Craig Hillier, have received funding through the Research Manitoba Awards.
Applied Health Sciences Ph.D. student, Nicole Brunton received funding for her project, "Is exposure to diabetes in utero causally associated with hypertension in offspring? A triangulation approach."
Master's student, Craig Hillier, received funding for his project, "The effects of a savouring intervention among adolescent athletes."
Research Manitoba supports and coordinates the funding of research and innovation in health, natural and social sciences, engineering and the humanities in Manitoba.
For Brunton and Hillier, curiosity is the centre of their research.
Bruton, who received her undergraduate degree in exercise physiology from the University of British Columbia, Okanagan, became interested in prevention while working rehab in an acute care hospital.
"I was always thinking about why we were doing something," said Brunton.
She often had questions there weren't always answers for, which eventually led her to research. The ability to do different kinds of research and ask different questions brought her to the University of Manitoba.
Brunton's project looks at exposure to diabetes in utero and if that influences someone's risk of developing hypertension or high blood pressure later in life. They are using a triangulation approach in their research to try and estimate whether this association in the literature is causal or a statistical association.
"It'll give us a better idea of if this association is causal, or potentially something else happening," she said.
For Hillier, his curiosity came from his time playing tennis.
While competing through the tennis levels, Hillier saw many younger players having trouble regulating their emotions and staying positive. Hillier felt savouring had helped his game and wanted to share it with other players.
Hillier, who has a Bachelor of Science in microbiology and a Masters of Science from the Dr. Gerald Niznick College of Dentistry, took some time off from the academic world. When he and his wife began playing tennis, Hillier read every book he could find on sports psychology to help his game.
"I got that bug again to come back," said Hillier.
The idea of savouring is up-regulating favourable emotions by concentrating on your positive experiences and success in your life. Hillier describes it as a positivity amplifier, with its effects stretching beyond sport.
"It's more about mental health. Number one goal is about overall well-being," Hillier said.
The feasibility study will teach players the concept of savouring, hopefully Increasing their well-being, emotional regulation, and confidence.
Both Brunton and Hillier are thankful for the Research Manitoba Award and the support of the university, the faculty, and their advisors.