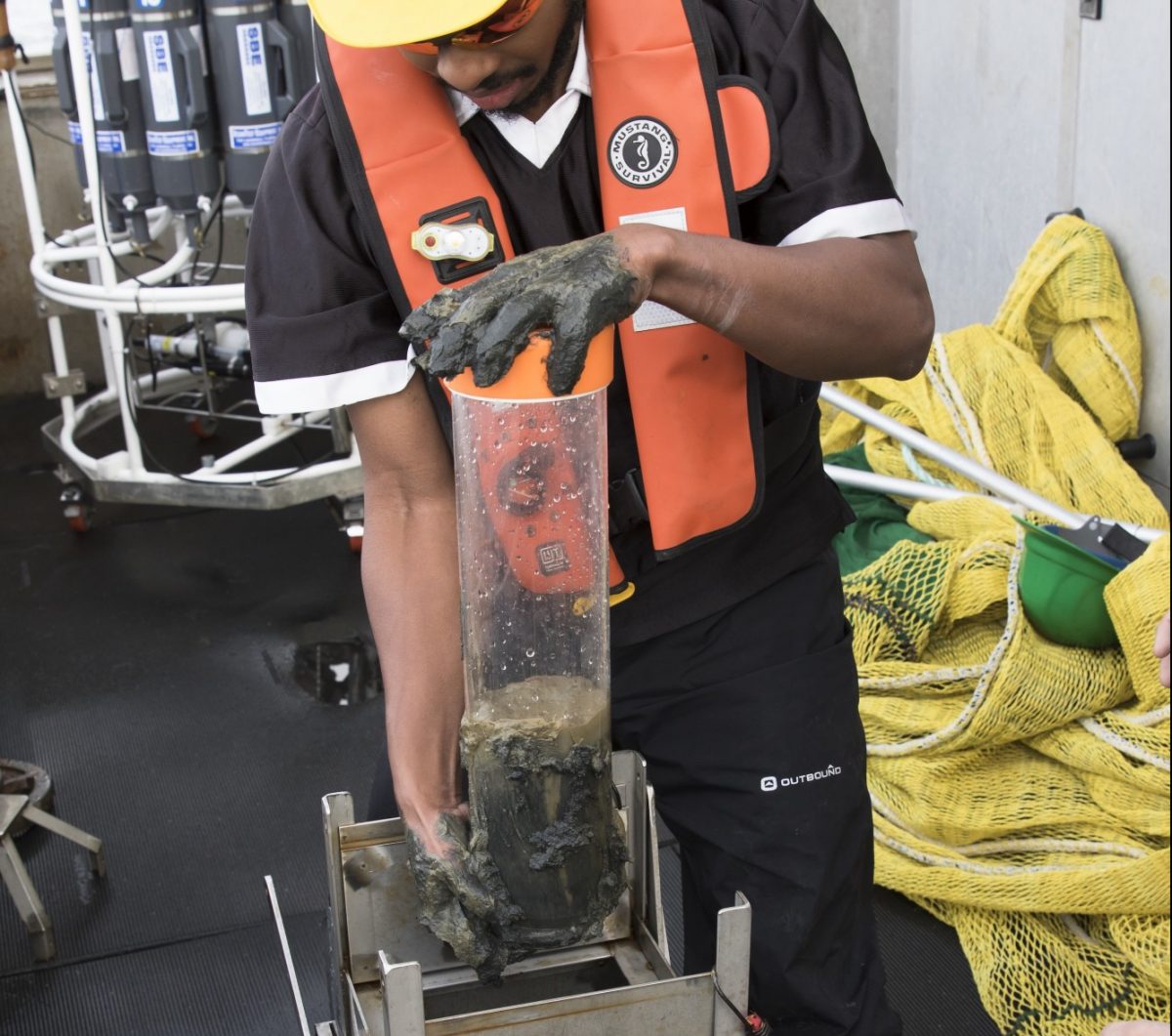 Trifecta of research awards for Riddell Faculty graduate students
June 9, 2021 —
Six graduate students from the Clayton H. Riddell Faculty of Environment, Earth, and Resources have won the trifecta of Tri-Council awards this year, with one CIHR, three SSHRC, and two NSERC awards for their personal research projects.
Laurence Ammann-Lanthier, M.N.R.M, Natural Resources Institute, SSHRC
My research project will be undertaken with young adults in urban Manitoba who are concerned for the environment and choose to take up local food practices, like growing their own food, baking and canning. What is motivating young adults to introduce local food practices in their routines and what is the connection between these practices and their concern for the environment?
Ian Burron, Ph.D., Geological Sciences, NSERC
My project is trying to understand how nuclear waste will behave in an underground repository over million-year timescales by studying how and why radioactive elements in uranium deposits migrate through the subsurface over geologic time. I'm particularly interested in evaluating how glaciation has affected ancient uranium deposits in the arctic.
Durell Desmond, Ph.D., Environment & Geography, NSERC
My current research interests lie in remote sensing detection, mitigation, and behaviour of oil in sea ice. With the collaboration of research colleagues, I hope to help develop oil spill detection algorithms and behaviour models necessary for advancing policy and oil spill mitigation procedures.
Rebecca Filopoulos, M.Env., Environment & Geography, CIHR
My project involves working with Indigenous communities to help them collect their own data on health, wellness, COVID-19 and other data the community is interested in by using a digital app, called "COVID-19 Indigenous." I am interested in evaluating how participatory technology and ownership over data might give Indigenous Peoples the opportunity to claim sovereignty over their own health and their environment.
Rebecca has won Environment & Geography's first student CIHR award.
Kelsey Margraf, M.N.R.M., Natural Resources Institute, SSHRC
The purpose of my research is to investigate the effectiveness of the integration of climate change considerations in the federal impact assessment process. A new federal Impact Assessment Act came into force in 2019, and guidance around how climate change considerations should be incorporated into the assessment process, called the Strategic Assessment of Climate Change or SACC, was released in late 2020. Essentially, I'd like to focus on analyzing the process under this relatively new legislative regime.
James Wilt, Ph.D., Environment & Geography, SSHRC
My project is a history of oil spill research in the Canadian Arctic, beginning in the early 1970s with the explosion of resource exploration by the likes of Panarctic and Dome Petroleum. Through this research, I am hoping to explore questions including: how and why did Arctic oil spills come to be an object of concern to state and capital? What is the relationship between environmental protection and state sovereignty?
All the recipients expressed gratitude for being honoured with the awards and for the positive impact it will have on their studies. In addition to easing the financial burdens of grad school, students mentioned the funding will allow travel to archives and libraries across Canada, giving more opportunities to support the communities they're working with, avoiding outside part-time work, and generally allowing them to focus on producing the best scholarship they can.
Asked what treats they may be splurging on, since they have new funding to cover their research, students' answers ranged from baked treats, a canoe, new inline skates, a CSA share, and (of course) new books.
A very hearty congratulations to all of you!