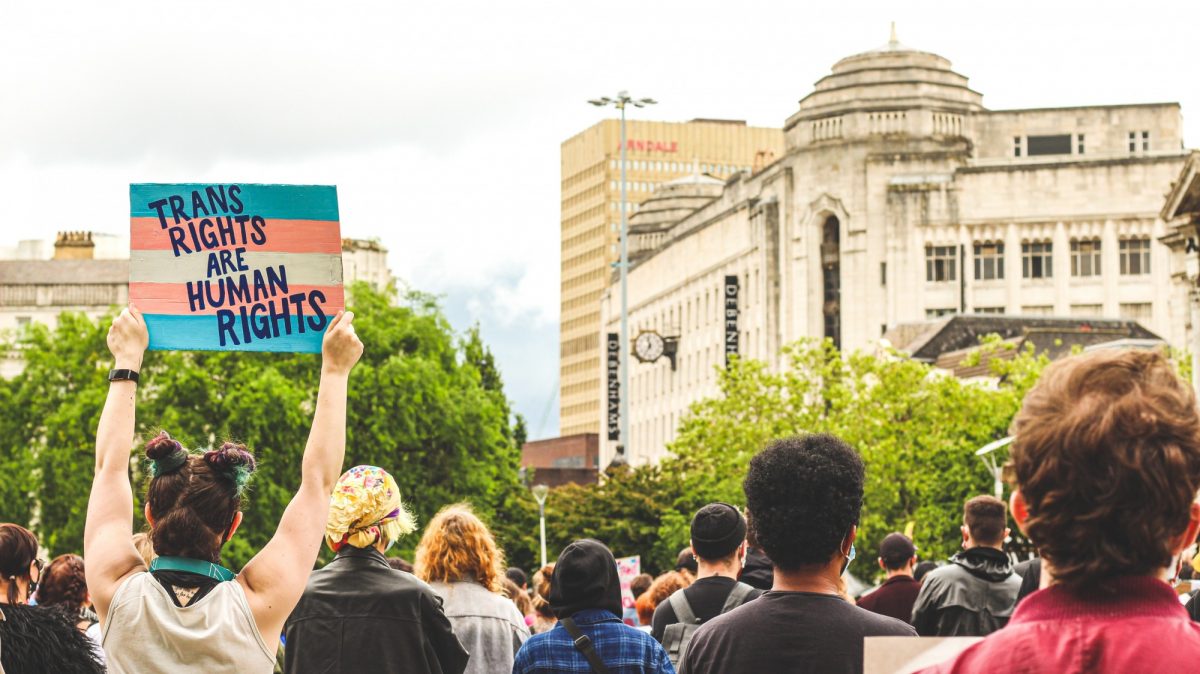 Transgender Awareness Week 2022: Show up, speak up, support one another
November 14, 2022 —
During Transgender Awareness Week, from November 13 to 19, individuals and organizations are focusing attention on the stories and experiences of transgender people and communities to bring awareness, education and change to the issues faced by transgender people.
The week-long celebration leads up to the Transgender Day of Remembrance on November 20, an annual observance honouring the lives lost to acts of transphobic violence and systemic oppression.
"Whether celebrating one's trans pride or engaging in education and advocacy as an ally, national Transgender Awareness Week is a time for showing up, speaking up and supporting one another," said Ellie Caslake, project developer, equity, diversity and inclusion, Rady Faculty of Health Sciences. "The awareness built will help to spur the kind of education and change required for transgender and gender diverse people to find the support and resources they need."
"The Rady Faculty of Health Sciences is committed to supporting and honouring the University of Manitoba trans community to ensure transgender and diverse people feel recognized, included and welcomed whether they are learners, faculty or staff," said Valerie Williams, director, EDI, Rady Faculty of Health Sciences.
As recently as 1994, with the release of Diagnostic and Statistical Manual of Mental Disorders 4th Edition (DSM–IV ), "transsexualism" was replaced with "gender identity disorder…". This diagnostic category pathologized identity, rather than a true disorder.
With the publication of DSM-V in 2013, "gender identity disorder" was eliminated and replaced with "gender dysphoria." This change further focused the diagnosis on the gender identity-related distress that some transgender people experience, Caslake noted.
"It is recognized today that the dysphoria experienced by many transgender individuals results from societal pressures to conform to a female/male gender construct and the marginalization of gender-variant people," Caslake said.
Discussions continue among advocates and medical professionals about how best to preserve access to gender transition-related health care while also minimizing the degree to which such diagnostic categories stigmatize the very people that physicians are attempting to help.
Canada has come a long way since the days when electric shock therapy was used in attempts to cure pathologized human identity, she said. Although illegal now in Canada, conversion therapy, including sexual orientation change efforts and gender identity change efforts continue behind closed doors and off-shore.
Enlightenment, story sharing and in particular, UM President's Task Force on Equity, Diversity and Inclusion inform, educate and affect policy and practise here within the Rady Faculty of Health Sciences and across the University of Manitoba, Williams said.
Transgender individuals and two-spirited people are actively involved as employees in many units, departments and colleges across the Rady Faculty. As well, the Standardized Patient Program (with roles rewritten to include transgender patients) are used in simulation labs for training and educational sessions in the master of physical therapy program, International Medical Graduate Program, International Dentist Degree Program (IDDP) and others.
"As our awareness of transgender and gender diverse people and their issues increases, I hope that across Rady, we will encourage open dialogue, allyship and acceptance. This means stepping up when someone makes a transphobic remark, sharing your preferred personal pronouns (and asking others of their preference) and understanding the intersection of gender, race, sexuality, disability and other characteristics," said Williams.