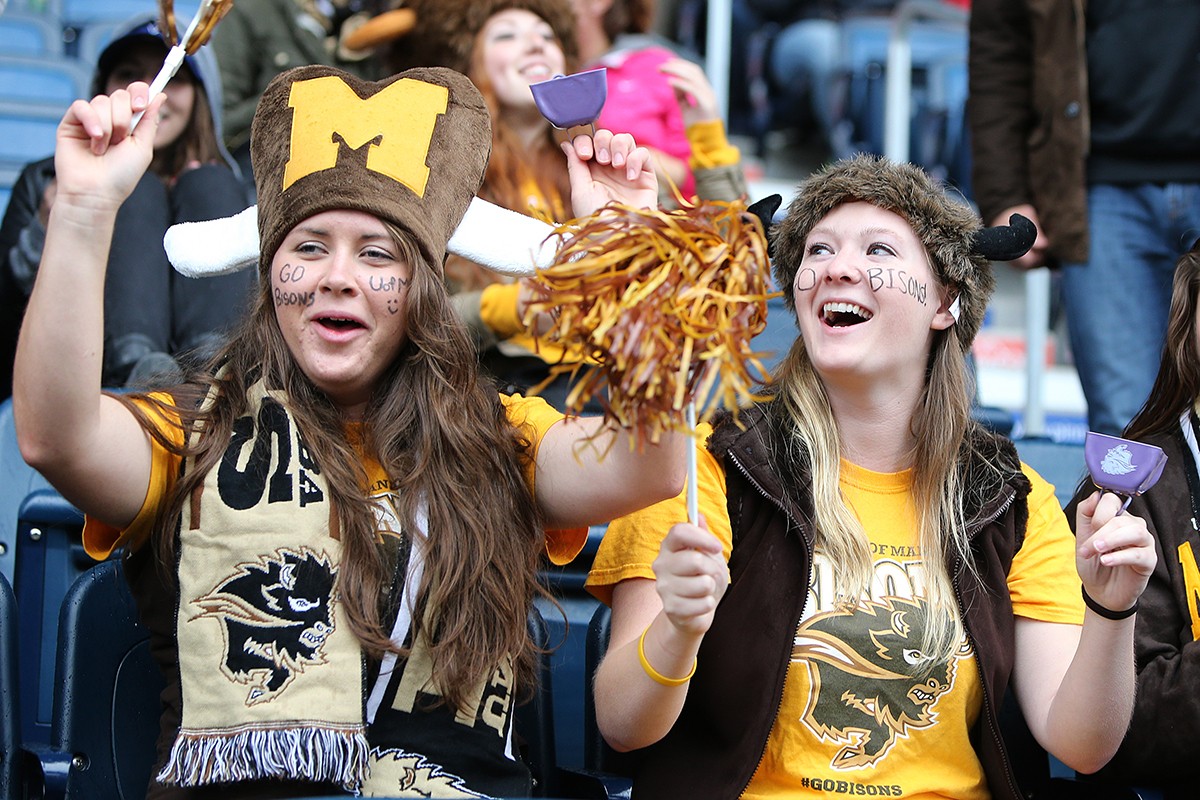 Today is the day!
The Front and Centre campaign publicly launches at halftime today's
October 3, 2015 —
Today the University of Manitoba will officially launch the Front and Centre campaign with a lively celebration at halftime of the Winnipeg Blue Bombers game.
Hundreds of volunteers will take to the field for an inspiring performance. Students, staff and community members ranging in age from 12 to 62 have spent countless hours preparing for this memorable event. The performance will feature dancers, gymnasts and baton twirlers.
To cap off the performance, a very special guest will announce how much the university has raised to date towards the $500 million goal.
Remember to wear your brown and gold! If you are able to join us at the Winnipeg Blue Bombers game, please show your U of M pride by wearing brown and gold.