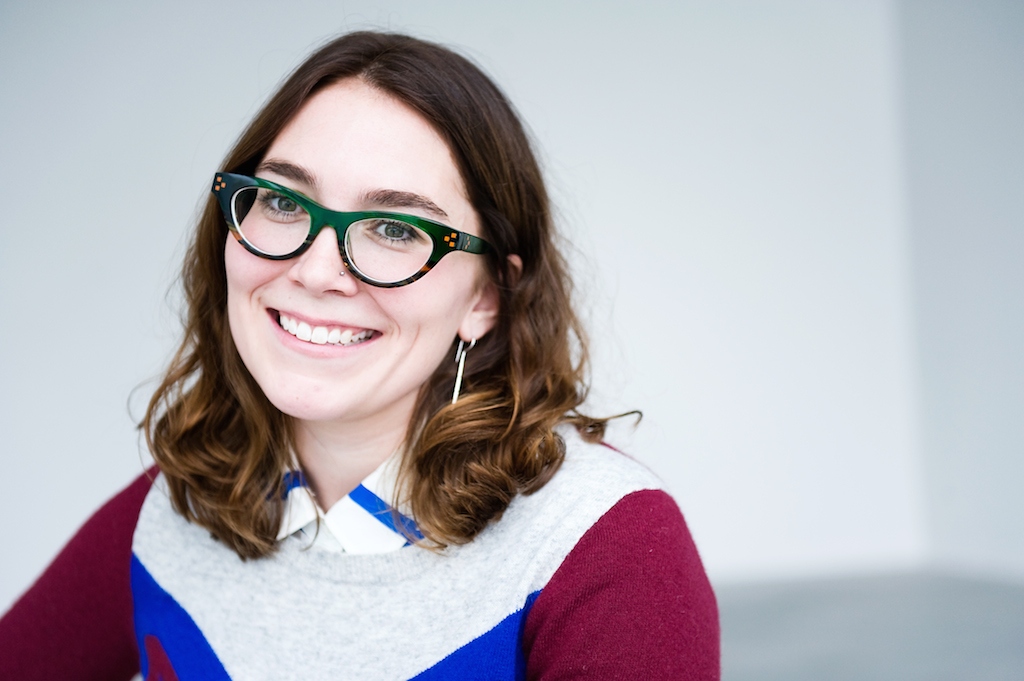 Three-time UM alum targets HIV/STI research in Manitoba and globally
February 28, 2022 —
While borders have largely closed due to COVID-19, Dr. Leigh McClarty has been finishing her post-doctorate in global public health. While normally the researcher would be travelling around the world to better understand health care in different countries, she has continued to look for ways to improve health care for people with HIV and other STIs here in Manitoba.
McClarty didn't always know exactly what she wanted to do, but she has always had an interest in public health and health care. When she finished her undergraduate degree in microbiology, she began looking for opportunities at the Rady Faculty of Health Sciences' Institute for Global Public Health. After completing her master's and PhD, she is now a postdoctoral fellow.
What has been the most interesting finding in your research to date? What are you most proud of?
In my PhD, I was working on understanding equity and HIV care in Manitoba. We found all sorts of inequities in care. My work was some of the first to explore that stuff in Manitoba. It's really set a foundation for continuing to do work around HIV in Manitoba, not only care but also prevention. The community of researchers focusing on HIV and other STIs in Winnipeg is really growing and it's exciting for me to see.
A lot of your research focuses on HIV. What is it about HIV that makes you want to study it?
HIV and STIs are interesting because they're social. I like to focus, not only on the virus, but thinking about people and how they interact with the pathogen and each other. For example, HIV has been well studied for 40 years and we are still struggling with people experiencing stigma around it. I think that is a really important reason to study it.
What has been most rewarding during your postdoctoral fellowship? How has COVID affected it?
We have funding from the Bill and Melinda Gates Foundation to bring together leading experts in global health policy and research programming to discuss and advance Program Science, which is essentially an approach that uses embedded research and learning to optimize public health programming to improve health outcomes and equity. Our work is specifically focused on HIV and other STIs but can be applied to other areas.
Because of COVID, we've only met online. There's some intangible aspect to Zoom meetings that is not conducive to the same kind of brainstorming and collective thinking as in-person meetings. We are really hoping to meet in person in the spring.
You've done your undergrad, masters and now PhD at UM. What is it about UM that has made you want to stay?
A few things. I really love Winnipeg. I think it's just the best city ever and most of my family is here.
The other reason is I really believe in the approach we take to research at the Institute for Global Public Health. The research is very much grounded in public health programming and making sure the research we are doing is able to be applied in important programmatic contexts. Once I realized I wanted to stay in global health and work in HIV and STI research, the Institute for Global Health just felt like the right place to do that because I felt like the values really aligned with mine.
Do you have any mentors and if so what role did they play in your studies and career path?
Dr Marissa Becker has been a significant mentor for me. I've been with her since my master's. It's too hard to leave her, she's wonderful. She has provided a safe and supportive learning environment but still challenges me at all the right moments.
Dr Sharon Bruce, head of community health sciences, has been incredibly important to me in terms of how I think as a researcher. She has really taught me how to think critically and how to question and challenge things in my research.
I'm really lucky that they both happen to be women!
Once you complete your postdoctoral fellowship, what are your plans?
I don't know! The only solid thing I can say is I want to continue doing applied research that works towards equity in health. I think it's better to make sure I'm working in nice supportive places that push me to learn and grow as a researcher and person.