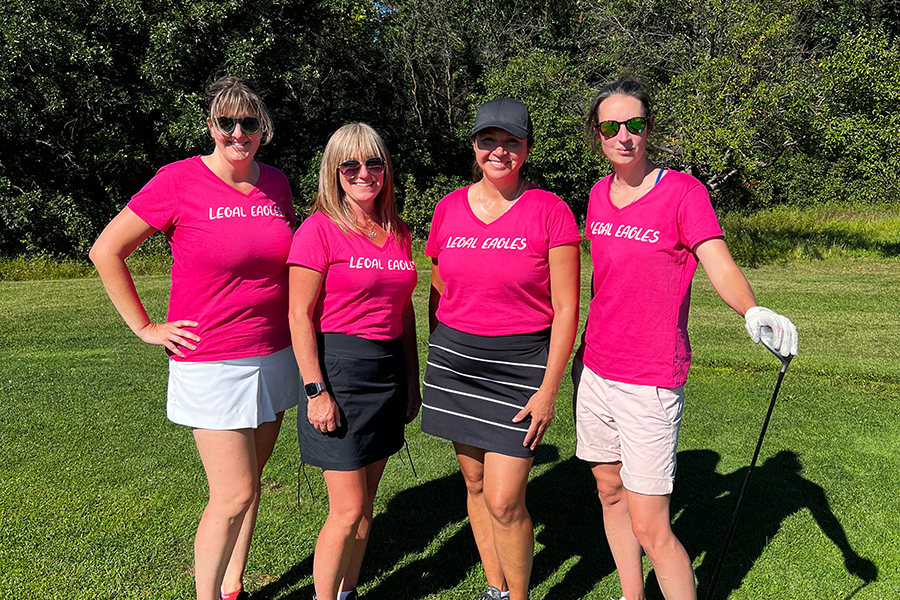 The UM Faculty and Staff Golf Tournament hits the links August 30, 2023
June 12, 2023 —
All faculty and staff are invited to participate in a fun day outside with their colleagues from all across the University!
The 2023 UM Faculty and Staff Golf Tournament will return to Kingswood Golf and Country Club on Wednesday, Aug. 30. Based on feedback from last year, the tournament will be nine holes for 2023 and will start with a BBQ lunch from 12 noon until 1:15 pm.
Participants are encouraged to come early and visit and socialize with colleagues over lunch. Teams will depart to a shotgun tee-off start at 1:30 pm.
The tournament will be a best-ball style of play with teams of four. Each person must register individually, but during the registration process, you can indicate your team members. Individuals who do not have pre-existing teams may register and will be added to a team.
There will be some great prizes and contests throughout the tournament. Please note there is no dinner with this event, but participants are welcome to use the Kingswood lounge or deck after the tournament.
DETAILS AND REGISTRATION
UM Faculty & Staff Golf Tournament date: Wednesday, Aug. 30
On-site BBQ lunch and registration: Registration opens at 11:15 am, with lunch at 12 noon
Cost: $90
TO REGISTER FOR THE UM STAFF GOLF TOURNAMENT:
Visit: https://sportandrec.umanitoba.ca/UOFM/public/category/browse/UMGOLF
Select Golf Tournaments in the Course Type and click Search at the bottom of the page.
Click Add to Cart.
Click Logon To Book.
If you have an existing account with the Faculty of Kinesiology and Recreation Management (from a gym membership or other sport and recreation programs), log in with your existing account. If you have forgotten your existing password, it can be reset here https://sportandrec.umanitoba.ca/UOFM/public/Logon/ResetPassword
If you do not have an existing account, select Create New Account to complete the required fields.
Payment is required at the end of checkout to secure your spot in the tournament. VISA and MasterCard are accepted.
Questions? Contact brandi [dot] smith [at] umanitoba [dot] ca or colleen [dot] limon [at] umanitoba [dot] ca