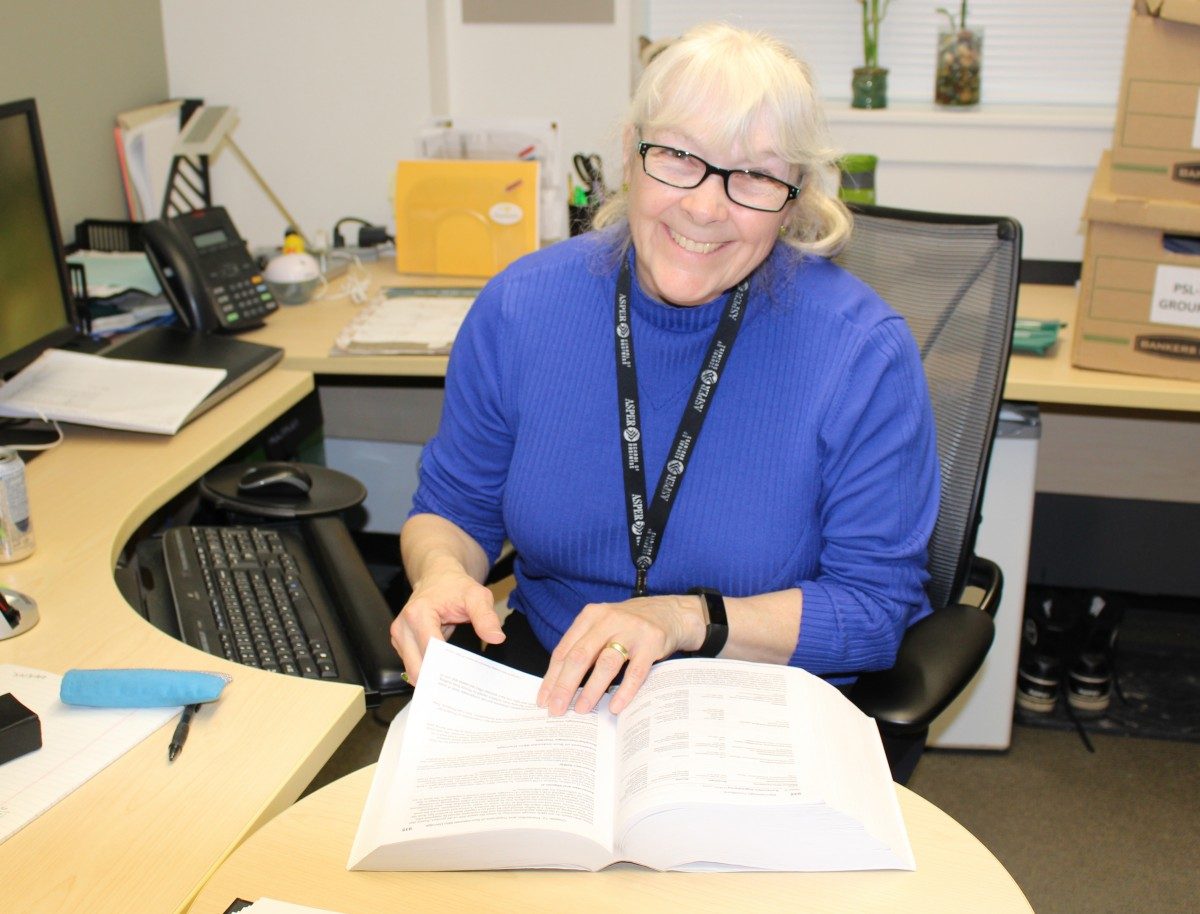 Spring Ahead:
A spoonful of sunscreen is just what the pharmacist ordered
April 11, 2018 —
For those who love the great outdoors, getting ready for spring means stocking up on warm weather supplies like sunscreen and insect repellent.
With more formulations than ever, there's something for everyone, from athletes and kids to swimmers and sun worshippers. Bug spray has almost as many choices, depending on whether you're camping in the deep woods to romping at the playground.
With an aisle full of choices, how can consumers make the right choice?
Nancy Kleiman is a pharmacy practice liaison and instructor at the College of Pharmacy, Rady Faculty of Health Sciences, and a major contributor to Compendium of Therapeutics for Minor Ailments, a textbook published by the Canadian Pharmacists Association. That means when it comes to the skin protection business, she can tell you exactly what's in that spray bottle or squeeze tube.
"There are quite a few different ones and they all have a purpose," says Kleiman. Some are more long-lasting while others have ingredients added to make them water resistant. She says you can ask your pharmacist what's right for your particular needs, but it's not something you should stress about. "The point is that as consumers you don't have to worry about what is in the sunscreen, as they're all combinations of similar products."
And the SPF numbers on each bottle? After 30, there's really no increased benefit, says Kleiman. "You can still get your 70 if it makes you feel better, but there's very little difference."
Another popular myth is that if you're buying bug spray, you need to avoid anything made with DEET. DEET, also known as N,N-diethyl-3-methylbenzamide, is a common insect repellent used to protect against mosquitoes, biting flies, ticks and fleas.
"DEET is only dangerous if you ingest it," she says. "Just don't put it on your hands and then rub your eyes or touch your mouth. There is some absorption through the skin, just not enough to cause major problems."
And most pharmacists agree, the risk of contracting a serious insect-borne viruses like Lyme disease outweighs the risk of chemical repellents. And if you want to go all natural and buy products made with citronella? "It's not harmful, but it's not very helpful, either."
Which brings us to Kleiman's next big point – to get the most from any product, you need to use it properly. "Most of us just don't use enough," she says. "Remember the teaspoon rule." That's a half to one teaspoon on the face and neck, one to one and half on arms, shoulders and torso, and two to two and a half to the legs and the tops of the feet.
If that sounds like a lot of sunscreen, it is. And you're going to reapply it every two hours, so make sure to bring it with you.
Kleiman recommends making sunscreen part of your daily morning routine. "Put it on while you're getting ready, about 20 minutes before you plan to leave." When you step outside, then it's time for your insect repellent. "You want to layer it – first your sunscreen, then your insect repellent."
She points out that bug spray is done outdoors to minimize inhaling overspray or having it land on surfaces inside your home, where it won't do anyone any good. And if you want to use spray sunscreen? "It's really hard to tell if you're getting good coverage," she says. "If you're going to spend a lot of time in the sun, it's maybe not the best option."
Last but not least – if you're doing a little spring cleaning and you find a bottle of leftover sunscreen from the last beach season? "What leftover sunscreen?" she laughs. "Think about it. If you're putting a teaspoon of product on each area of your body, that bottle of sunscreen is going to be long gone before it expires!"