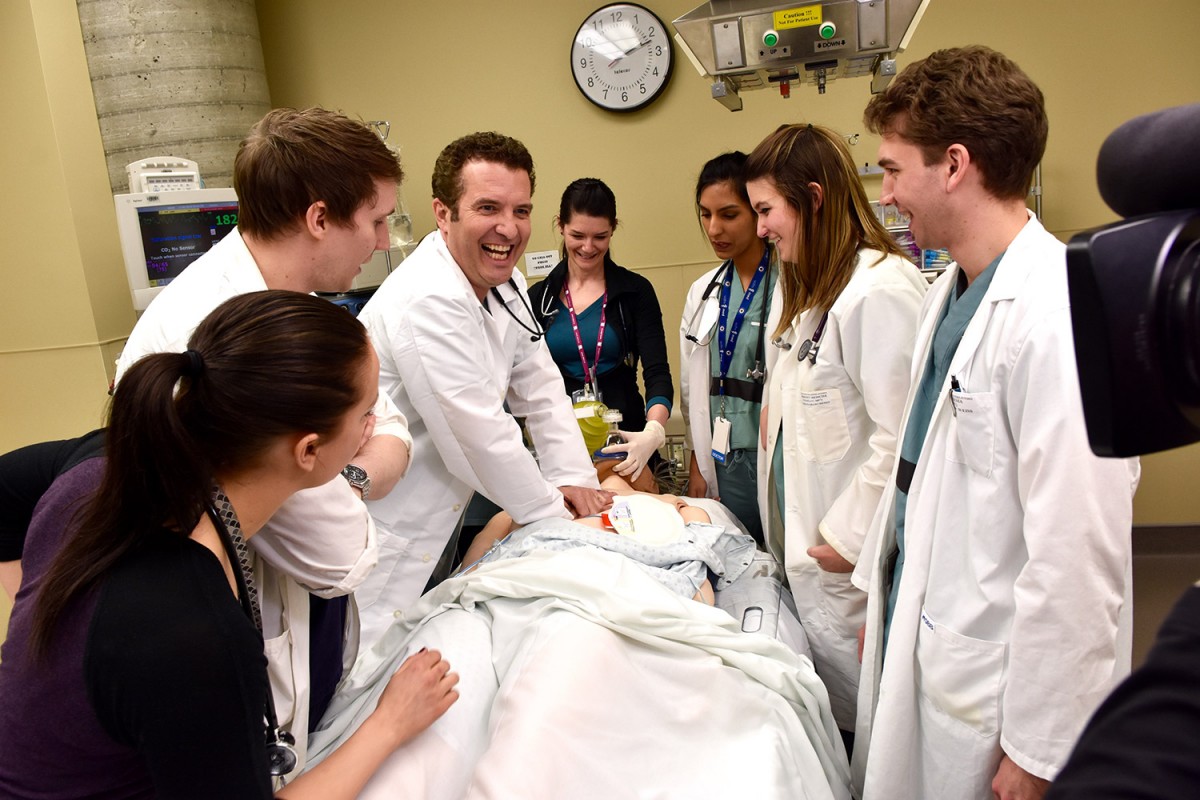 The Rick Mercer Report visits U of M
February 1, 2016 —
Canadian funnyman Rick Mercer stopped by the University of Manitoba's Faculty of Health Sciences to get a taste of life as a doctor in residence. From casts to pathology to code blues, he was fully immersed (and found all the humour!) in the inner workings of the College of Medicine.
The U of M Faculty of Health Sciences episode of The Rick Mercer Report aired on Tuesday, February 2nd. Watch the episode in full here.
Here's a look behind the scenes at the shoot:
[rev_slider RickMercer_UM]
All images are courtesy of the Rick Mercer Report.