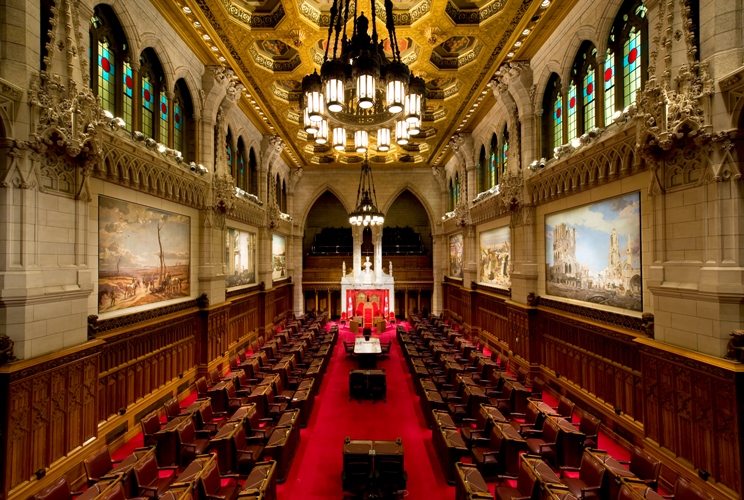 The prospects for Senate reform, public seminar
March 18, 2014 —
Students and faculty are invited to a seminar by David E. Smith on the prospects for Senate reform under the auspices of the Canadian Studies programme. Professor Smith examines recent proposals to change or even abolish the Canadian Senate by referring to the basic constitutional and legal standing of the Senate in the Canadian constitution.
Professor Smith, who has has written and spoken extensively on the topic of the Senate in Canada, will examine the peculiar and much-misunderstood role of the Senate in the Canadian system and current proposals to revise or abolish it.
Smith is currently the Distinguished Visiting Professor in the Department of Politics and Public Administration at Ryerson University.
What: Seminar on the prospects for Senate reform
When: Thursday, March 20, 12:30 p.m.
Where: 409 Tier Building, University of Manitoba
His most recent book is "Across the Aisle: Opposition in Canadian Politics" (2013) which examines the one existing counterweight to the concentration of power in our political system, the parliamentary opposition, provincial governments and media. Also, here's a recent article he wrote on the subject.
"Canadians have little experience with bicameralism: five provinces never had legislative upper chambers, and five who did have abolished them," Smith says. "At the national level, because Canadian senators are appointed–originally for life now to age 7–there is no public involvement in their selection and slight awareness of their responsibilities. The Senate of Canada appears remote, with the effect that Canadians view national politics through unicameral lens."
Research at the University of Manitoba is partially supported by funding from the Government of Canada Research Support Fund.