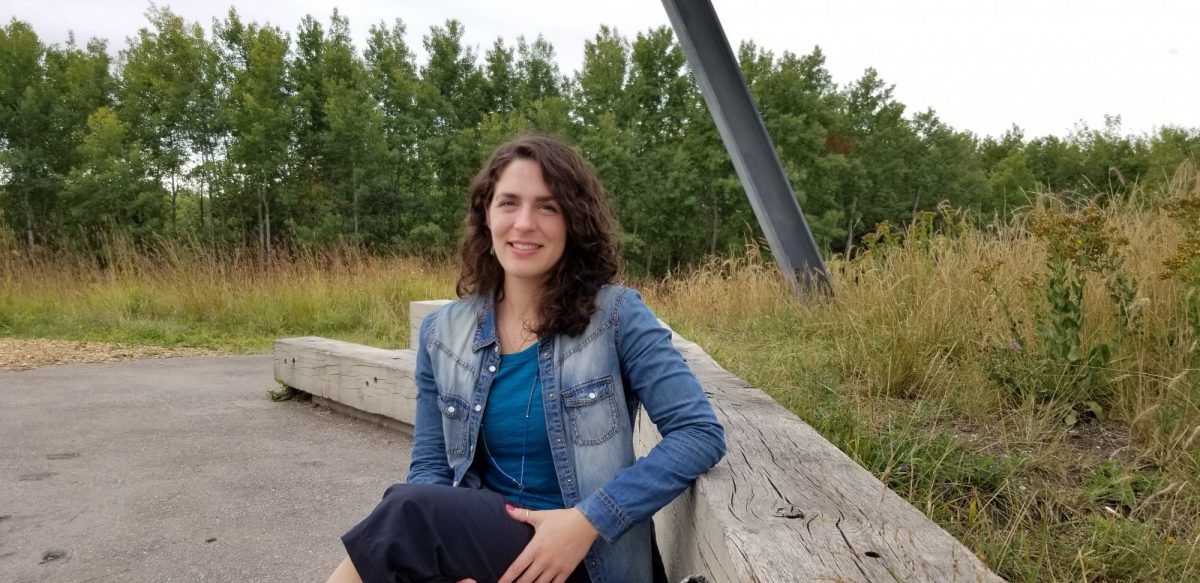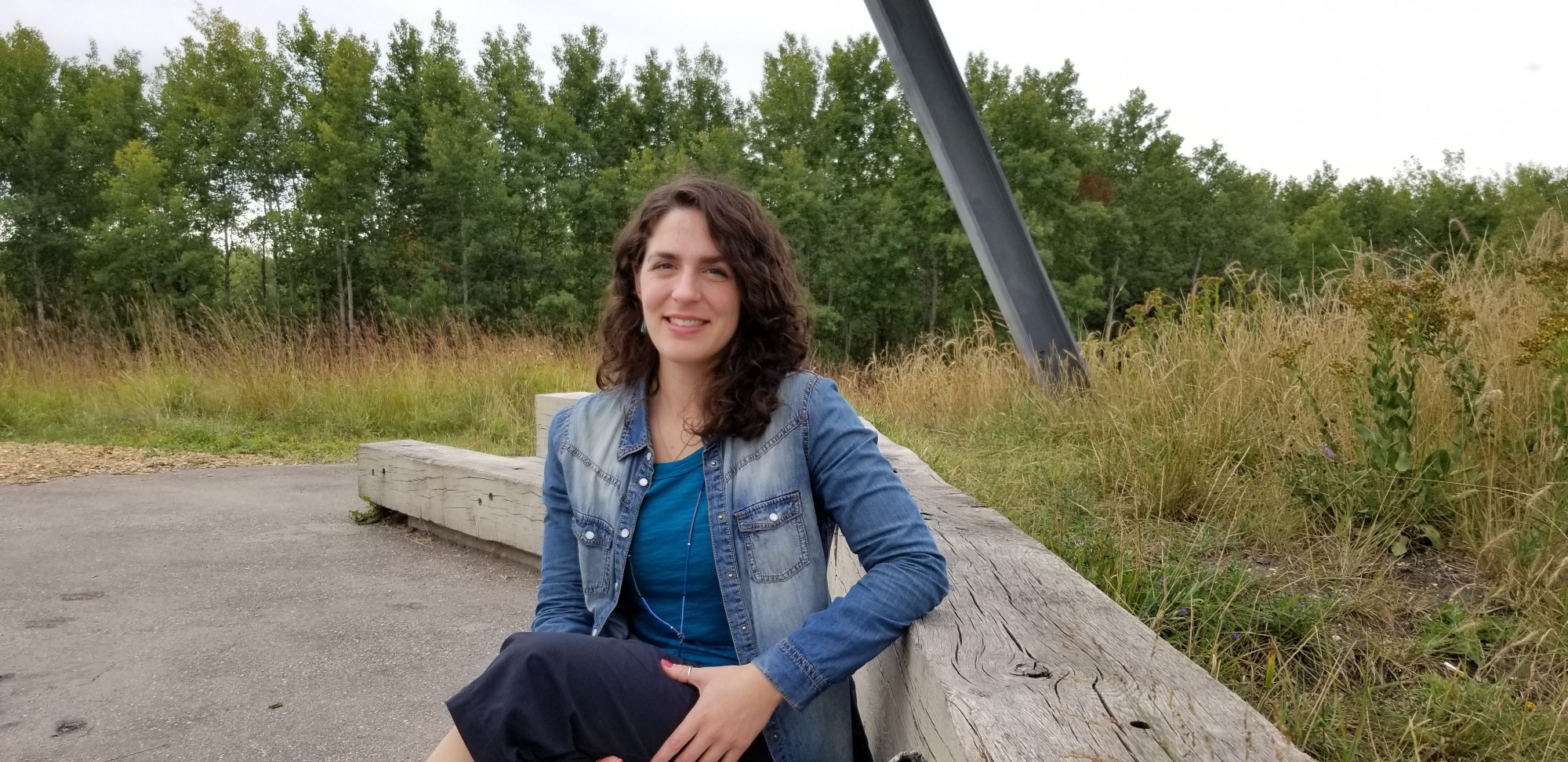 The perfect blend of art and science
Social scientist drawn to community health
April 14, 2022 —
Growing up, Dr. Andrea Blanchard [M.Sc./15] watched her father James Blanchard, [MD/86], PhD work on HIV/AIDS public health programs in India. As an adult, she knew she wanted to help people in the same way as her dad -now University of Manitoba Canada Research Chair in epidemiology and global public health and executive director of the Institute for Global Public Health- but her question was how?
During her undergraduate studies, Blanchard considered majoring in biology, thinking she might pursue medicine but found herself drawn to social sciences too. In the end, she majored in international development studies at the University of Winnipeg,
"It allowed me to study global issues, often from a social justice lens, and helped me realize I was interested in big picture stuff," she says of her undergrad degree.
Blanchard may not have always realized that she wanted to be a researcher, but she did know she wanted to understand why and how things worked.
"I always asked why, and I like that research can answer some of those whys and create positive change," she says.
During a practicum at Mount Caramel Clinic, Blanchard says she was shown first-hand how social, political and economic issues affect the health of citizens. Seeing how some people didn't have equal access to health care helped her decide what kind of work she wanted to focus on for her master's.
"It was the interdisciplinary lens that drew me to a master of science in community health sciences in the Max Rady College of Medicine," she says. "When I saw a sign in the hallway [at UM] that said public health is an art and a science, that was the cherry on top that said this was a good area for me to pursue."
After earning her master's degree at UM in 2015, Blanchard traveled to the United Kingdom to complete her PhD at the Institute for Global Health, University College London. She has now returned to her home city to work on her postdoctoral fellowship in community health sciences. Blanchard's research focuses on how global public health programs can improve health equity for women and children.
"I always wanted to look at justice and fairness, what that means [in health care] and why people do not have equal access to it. In many contexts, women and children face disadvantages or challenges accessing care," she says. "Many countries have invested in care during pregnancy and childbirth to reduce mortality rates and improve health outcomes especially for families experiencing socio-economic marginalization."
Through her research, Blanchard is always trying to blend qualitative and quantitative approaches. She uses what she calls a "bifocal lens," a mix of social science and statistical research methods to best understand health within communities.
"You can look at an issue from a broader lens on a population level and use statistics to see trends over time and also a magnified lens of insights by talking to people about their experiences or insights that are harder to quantify," she says.
This has been something she continues to explore in her postdoc, working with partners in India, Zambia and elsewhere to research how health systems that bring healthcare providers and communities closer can have a broader impact.
First introduced to community-based health approaches from her father's work in India, Blanchard has continued to research these approaches. During her PhD, she has found strong evidence suggesting that community health workers' support played a substantive role in improving health outcomes for new mothers.
"In a community-based health approach, the voices of those who programs are meant to help are influencing the goals and processes, rather than what's known as a top-down approach," she says. "in the last 10 years, they're being seen as increasingly valued as having been important in research in practice around the world."
As for what her plans are for after her post-doc, Blanchard doesn't have an exact plan yet.
"I haven't thought too far ahead, but I hope to continue in collaborative global health research and support others. Whether that's in academia or somewhere else. It's my dream to continue in this area."