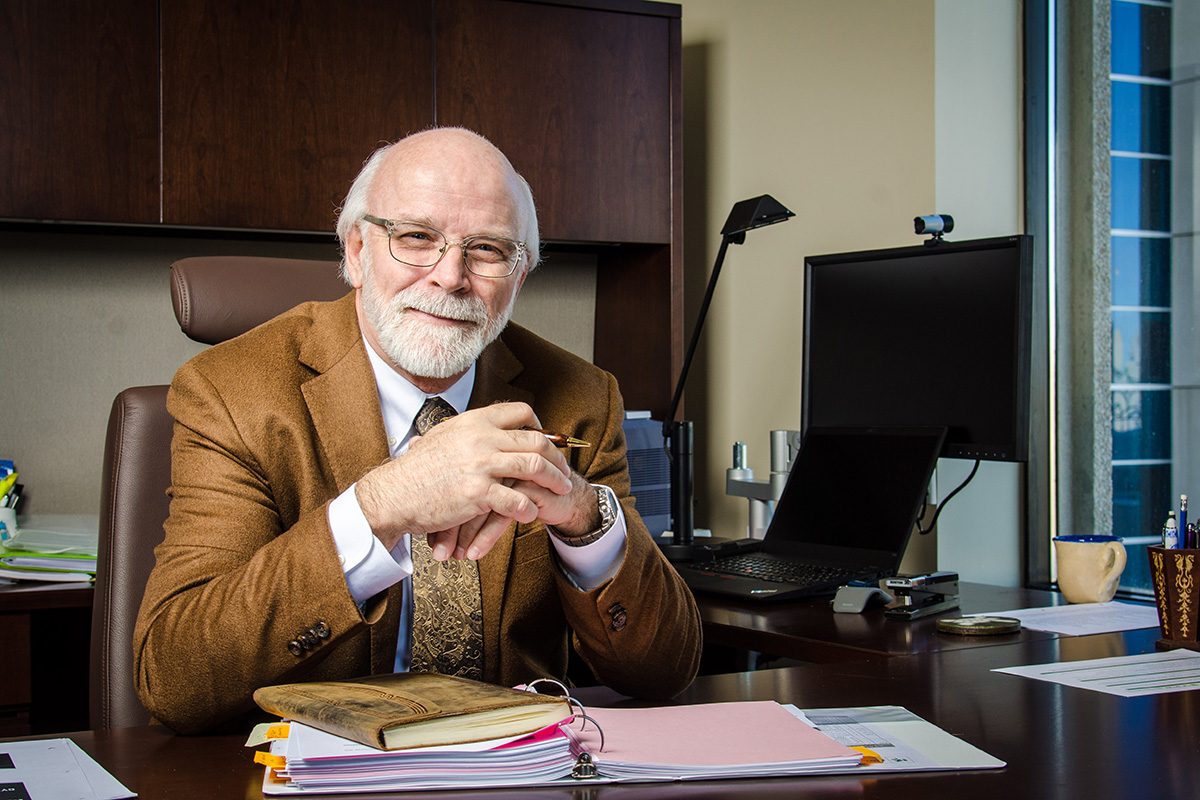 The leaders of tomorrow
Supporting early career researchers through a lifecycle approach
September 12, 2019 —
The Canadian Institutes of Health Research (CIHR) building the capacity of the health research community is part of our legislated mandate. More than a goal or an aspiration, it is an integral part of our "raison d'être" and central to our mission.
As we now embark on the process of developing a new strategic plan for CIHR, we will be exploring ways to improve capacity development at all career stages, as part of our efforts to ensure the sustainability of Canada's health research enterprise.
As such, I believe it is critical that we engage in a meaningful national discussion about supporting our researchers across the "lifecycle" of their careers, so that we can support our best and brightest across their entire professional trajectory.
This concept of a "lifecycle" approach explicitly includes an evaluation of how researchers move through their careers – from the first interests as an undergraduate, through doctoral trainees and post-docs, early career and mid-career researchers and, finally, to seasoned veterans. What is the most logical and affordable way to support this evolution so that Canada maintains a steady pipeline of researchers into the future?
This is the conversation that we need to have and it is one of the many reasons that CIHR is now leading a national dialogue with the research community and our partners in the health research funding ecosystem. Naturally, this exercise would be much simpler if we had unlimited resources, but this is not the case. CIHR, like all research funding agencies, has a finite amount of dollars that it must use to address a nearly infinite number of challenges.
While the challenge of limited resources remains an important variable, the Government of Canada (including the Tri-Agencies and the Canada Research Coordinating Committee) has demonstrated a clear commitment to providing meaningful support to the next generation of scholars.
At CIHR, we are contributing to this effort by carefully considering how to best support career paths for exceptional leaders, both within and beyond the realm of health research. Based on extensive consultations with the health research community over the last few years, several key principles have arisen that are helping to guide this process.
First, there is an acknowledgement that Canada's future trainees must be research leaders of tomorrow – individuals who are capable of leading high-impact, interdisciplinary research in a rapidly evolving environment of advancing technologies and globalization.
Understanding that career paths are changing (85% of PhDs do not secure a tenure-track position), Canada's future trainees must also be leaders across knowledge sectors. This means that they must be able to apply their scholarship and talent to lead innovation across different sectors of Canada's knowledge-based economy.
Finally, given that expertise in critical areas is lacking (e.g., data-intensive research, Indigenous health research, health-professional scientists, patient-oriented research, entrepreneurship), our future trainees must be experts in critical priority areas. We need early career researchers who can provide specialized expertise to fill gaps in Canadian priority areas and, ultimately, advance the frontiers of science.
While these principles provide a helpful starting point, it should be noted that this conversation is just getting started. I strongly encourage Canada's health research community to participate in this important national dialogue; your experiences and insights will be invaluable as we strive to develop a support system that positions early career researchers for long-term success.
This story originally appeared in the Summer 2019 issue of ResearchLIFE.
Research at the University of Manitoba is partially supported by funding from the Government of Canada Research Support Fund.