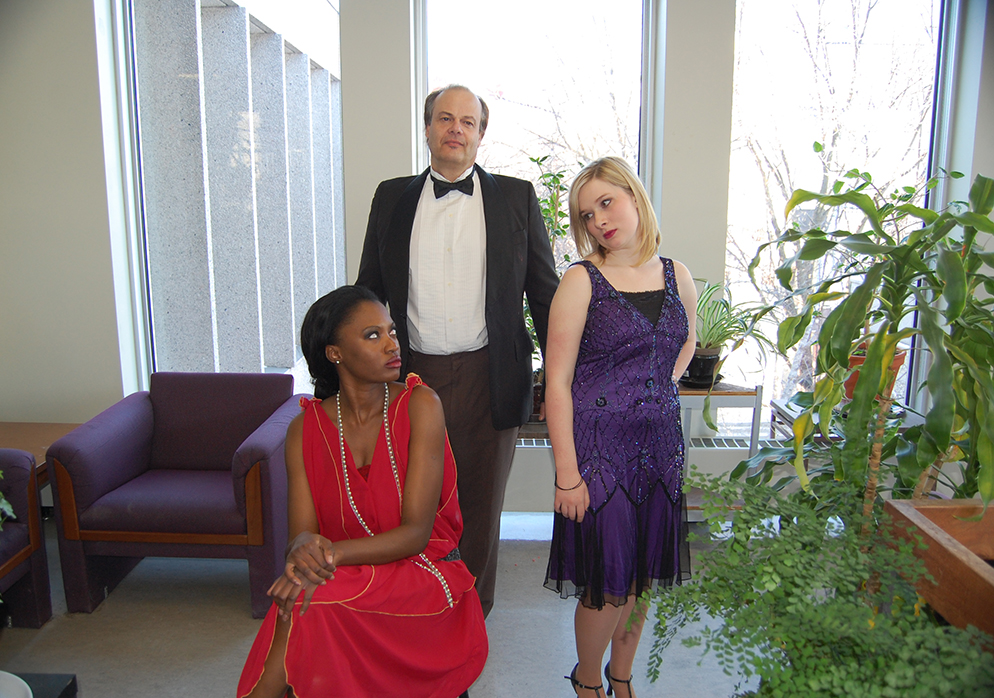 The CowardFest ticket winners are announced!
January 30, 2015 —
THE WINNERS ARE ANNOUNCED!
(Drumroll!)
We have two THREE winners, each of whom will receive one pair of tickets to Black Hole Theatre's production of Noel Coward's Hay Fever:
Ethan Zhi He
Chantal Bassett

+
Eva Lindsey
Thanks to The Black Hole Theatre for the THREE pairs of FREE tickets! — they added an extra pair — and thanks to all who entered the draw! For those of you who weren't lucky this time, there are still tickets available for sale for all three shows of this production of Hay Fever at the Gas Station Theatre on Friday and Saturday.
Enjoy the show, Ethan, Eva and Chantal! Please expect an email with more details.
---
JAN. 28 >>
FREE! TICKETS! GIVEAWAY!
That's right, folks! We're giving away two pairs of free tickets to your choice of one of these performances at the Gas Station Theatre:
Friday, Jan. 30, 8 p.m.
Saturday, Jan. 31, 2 p.m.
Saturday, Jan. 31, 8 p.m.
Here's how to enter for your chance to win one pair of FREE tickets:
Add a comment to the story — telling us if you've ever been to a Black Hole Theatre performance before. If you have, tell us which one. If not, tell us why you'd like to go to this play!
>> Hint: There is no wrong answer. It's a random draw that doesn't depend on the nature of your anecdote or comment.
The draw:
Takes place Friday at noon.
The two winners will be announced online and contacted via email with more information.
---
---
Hay Fever runs the Gas Station Arts Centre, 455 River Avenue in Osborne Village, until Jan. 31. See more here on The Black Hole Theatre's production of Hay Fever, which is part of CowardFest, MTC's Master Playwright Festival.
Upcoming showtimes:
Friday, Jan. 30 – 8 p.m.
Saturday, Jan. 31 – 8 p.m.
Saturday, Jan. 31 – 2 p.m.
Tickets: $15, $12 Students and Seniors
Tickets can be purchased at the door or in advance.
For reservations and group discounts contact the 24hr Box Office at 204-474-6880.