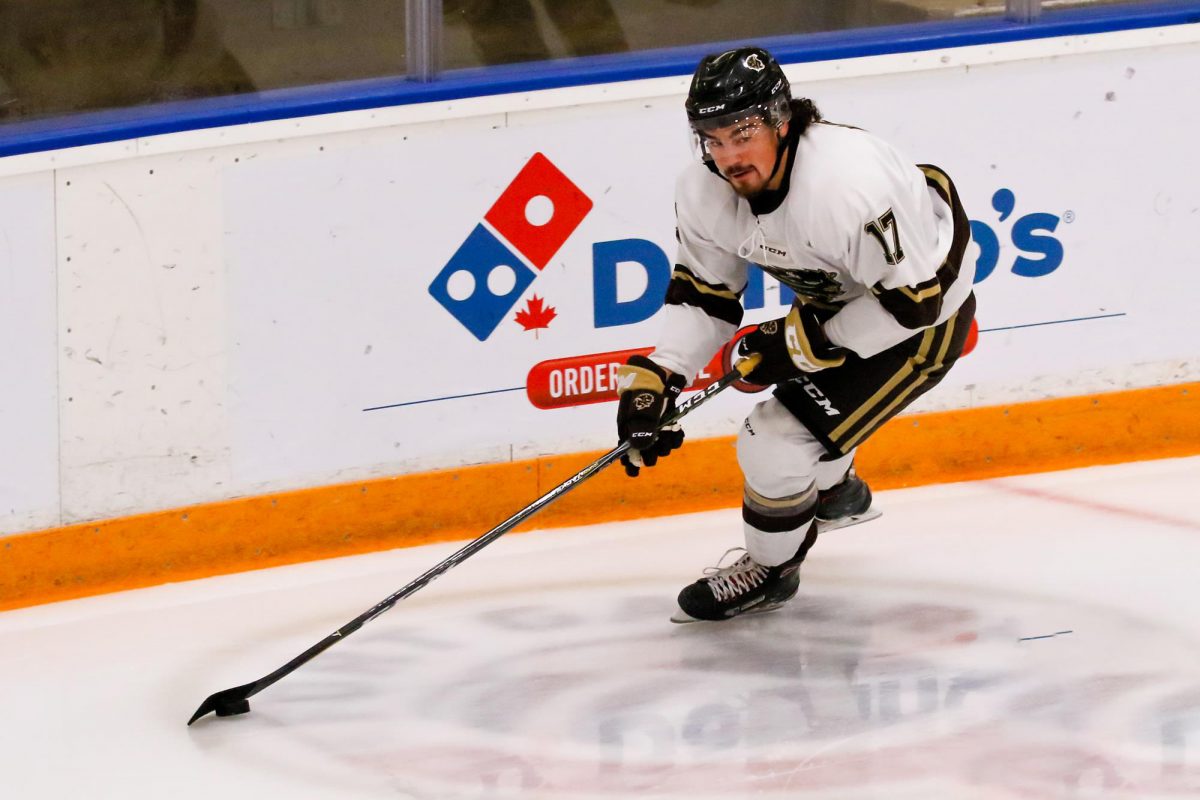 The Bisons are back!
Men's hockey, basketball and volleyball home openers begin October 22.
September 7, 2021 —
If you are looking for ways to celebrate and show your UM pride, get your tickets and cheer extra loud for the Bisons. Last month, the women's soccer and football teams made a solid return to Canada West competition to kick off the 2021-22 season.
After last season's cancellation, the 'Herd' is excited to be back in action and looks forward to seeing fans in the stands, donning their brown and gold.
The Bisons' schedule, modified in the interest of the safety of student-athletes, coaches, staff and fans, will see most teams with fewer and more regionally based contests.
Women's hockey returned to the Wayne Fleming Arena on the October 15 weekend with a Bisons sweep over the Dinos. Men's hockey hosts their home opener October 22 and 23 when they lace up against UBC.
November 5 and 6 will bring the Winnipeg Wesmen basketball and volleyball teams, respectively, to Investors Group Athletic Centre for their home-opening matchups.
New COVID-19 protocols for Bisons games
With the health and safety of everyone being top priority, there will be some changes to game entry procedures. While UM COVID-19 protocols will be followed, the Bisons will also implement public health restrictions for ticketed sporting events beginning on September 10:
Proof of full COVID-19 vaccination status and government-issued identification is required at entry for spectators 12 years of age and older (Children 11 years and younger must be accompanied by a fully vaccinated adult).
Masks must be worn indoors at all times, and outdoors when physical distancing is not possible.
Only mobile tickets will be used for entry to facilities
Tickets
Tickets are now on sale with all information available at gobisons[dot]ca.
UM students have access to all Bisons regular season home games through the Sport and Rec fee but will have to download tickets to show at the gate.
For all Bisons updates, visit gobisons[dot]ca.